My skin is the best it's been in months. I don't have a single active breakout on my face (though I've got about a dozen marks from healing spots). This is coming after a 3 month period of lots of travel, little sleep, and more acne than I've had in my life. I've played around a lot with anti-acne products the past few months, and am thrilled by the results.
My anti-acne skincare routine was a work in progress but I've finally narrowed down some of the best acne-clearing, radiance boosting products.
My personal skincare routine requires a bit of a push-and-pull. Too many acne targeted products and my skin dries out, so I need to strike a balance for moisture, too.
My usual everyday skincare routine consists of:
Removing makeup with an oil based cleanser
Washing my face with a gentle cleanser
Toning my face to kill lingering bacteria
Moisturizing to restore hydration
Spot treating any pesky pimples
I have extra products I incorporate into my skincare routine whenever my face is feeling particularly ornery. When my skin is dry I might slather it with coconut oil, and if I feel a breakout coming on I'll use a mask.
I also like to do gentle masks a few times a week just as a 15 minute "treat yo'self" treatment.
Now, let's get into the nitty gritty. I'm more likely to invest in skincare than I am makeup or clothes, but I do still incorporate a number of drugstore products into my routine. I also get packages from PR companies with skincare products every now and then, too. A few of them have made their way into my everyday routine, and I'll be marking those with a *. With that said, this post is not sponsored in any way.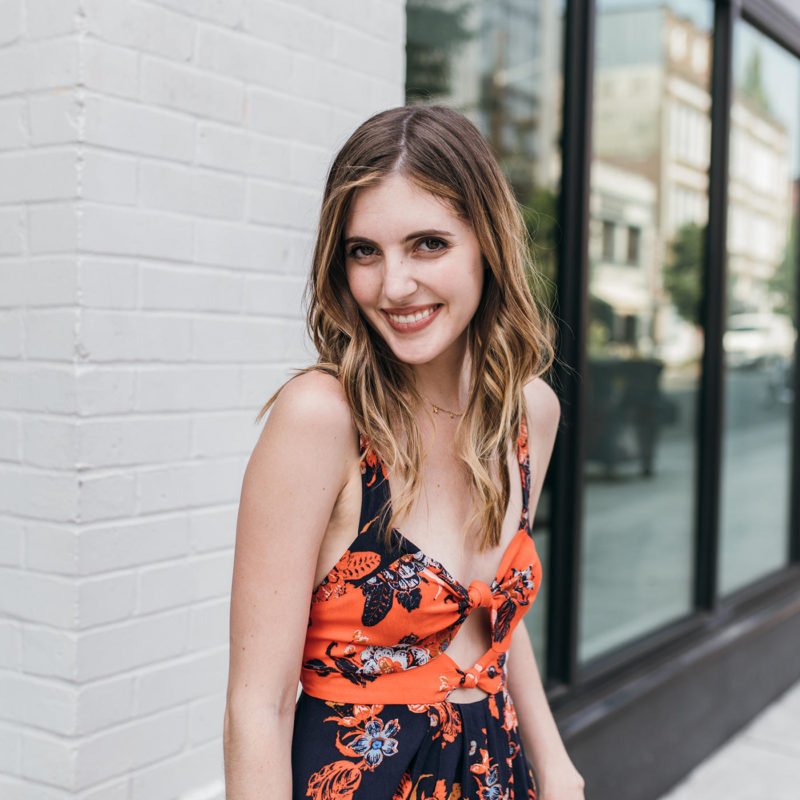 Pro tip: Want to try high-end skincare before taking the plunge and purchasing? Ask for samples at Sephora! I've tried just about every high-end product I use before buying either by getting a sample in my Birchbox or getting a free sample at Sephora first. At Sephora they'll make you up little samples of just about any skincare product if you ask.
As a word of caution, my local Sephora is big on judging whether you look like you're just looking for freebies or if you're going to come back buy on your appearance. I find if I'm dressed up they always make me up a sample. Whereas if I go in wearing workout gear and no makeup they often turn me down. I don't agree with the practice, but it's something to be aware of if you're looking for samples.
This post contains affiliate links.
Oil cleansers
I consider my oil cleanse to be my pre-cleanse. I like to get all of my makeup off before I actually start my skincare routine and I feel like oil cleansers break up mascara the best and prepare my skin for a deep cleanse. Right now, the cleansing oil I've been using is Skinfix Foaming Oil Cleanser.
Before that, I was using Palmer's Coconut Oil Cleansing Balm* which I really loved, too. As great as the product was, I prefer pumps and pour bottles over anything I have to dip my fingers into. (Mostly because I'm a bit of germaphobe.)
I'll also use plain coconut oil from time to time, and was sent Kopari's Coconut Melt*. I use the melt as an oil cleanser on occasion, but again, usually prefer not to use products with packaging like the melt on my face.
Anti-acne face washes
When my skin is acting up, I am 100% loyal to my Mario Badescu Enzyme Cleansing Gel. This is one of those products that I think I'll be using for the rest of my life. It's gentle enough not to further irritate anything funky going on with my skin, but it clears up my dry patches and helps keep my skin hydrated.
I really love it's smell, too. Because I use it only at night somehow my body has associated it's scent with bedtime and I immediately start feeling drowsy when I smell it.
The one anti-acne drugstore product I trust is the Neutrogena Oil-Free Acne Wash. I used it before switching to my Mario Badescu and it's great, I just don't love it quite as much as my Enzyme cleanser.
Anti-Acne facial toners
I was never big on toning my face until I got a toner in my Birchbox and now I'm all about it. I prefer semi-gentle products that provide a bit of a cooling or tingling without being overly intense.
The first toner I used was Michael Todd Beauty's Blue Green Algae Antibacterial Toner. It's gentle and smells great while making your skin feel so clean without feeling dry or tight. I ended up buying the full-size and going through it. Because I'm new to toners I wanted to try a few before choosing my favorite.
Now I'm using Sunday Riley's Martian Mattifying Melting Water-Gel Toner. This one has been great anti-acne product for helping purge the clogged pored on my chin and my nose. Word of caution: the morning after using this for the first time I had about two dozen white heads on my T-zone. Within a day or two they were gone along with the clogged pores that have been visible for the past few years.
I know I said I was new to toners, but for years I used Dickinson's Witch Hazel Oil without every really considering it a "toner." This is a really great budget option if you're looking to tone your skin without splurging on a high-end toner.
Moisturizers
Moisturizing my skin is my favorite part of my skincare routine. Most anti-acne routines end up drying my skin out, so I'm always trying to counteract that. I think glowing skin is healthy skin so I've been known to go a little overboard here.
My all-time favorite moisturize is the Olay Regenerist Microsculpting Cremet*. I worked with Olay in the past and discovered my new holy grail moisturizer through that collaboration, and now this beauty has become my most cherished moisturizer.
I like to add drops of the Paula's Choice Resist Niaacinamide and Hyaluronic Acid Boosters* to help minimize pores and plump and moisturize my skin.
Another one of my go-to moisturizers is the Charlotte Tilbury Magic Cream Treat & Transform Moisturizer* during the day and the Charlotte Tilbury Magic Night Rescue Cream*. I hesitated to add these to the list, as they were sent to me in press packages and very pricey.
With that said, they are hands down the best moisturizers I've ever used. While I can't afford to replace them when I run out, if you have it in your budget I can't recommend these moisturizers enough. I save them for special occasions, and usually after using them my skin looks so plump and dewy I feel confident skipping foundation.
A final trick I use is slathering coconut oil* on my face before bed if my skin is particularly dry.
Anti-acne spot treatments
I'm also into spot treatments as my skin is more combination and harsh all-over products dry me out. There are two I swear by and will use each depending on the type of acne.
For more white-head spots that have surfaced or are close to surfacing I use my Mario Badescu Drying Lotion. It's intense and comes in a bottle covered in a layer of water. You dip your q-tip in and dap it on your spot and it dries up over night more often than not.
If it's more of a hormonal spot that's still deep under the surface, I'll use my Sunday Riley Saturn Sulfur Acne Treatment Mask as an overnight spot treatment. This works wonders at bringing cystic spots to a head. Normally my really deep cystic pimples take 5 or 6 days to surface from the time I start to feel them but with my sulfur mask they'll surface in a day or two and then I follow up with drying lotion.
Anti-acne face masks
Like I said, I love treating myself with face masks a few times a week. Whenever I'm feeling particularly stressed or overwhelmed (which seems to be more and more often lately) I'll take a breather and do a mask. I try more masks than any other skincare products, but these are the masks I keep coming back to when I have a breakout.
Of course, the Saturn Sulfur Treatment Mask I mentioned in my spot treatments is a favorite. If my skin is acting up I'll use it all over my chin and t-zone but avoid my cheeks as they tend to be a bit drier.
For an all-over purge I love Freeman's Beauty Infusion Cleansing Clay Mask. This is what I use if I ever fall asleep without washing my face or after getting off the plane. I feel like it really does a great job getting all of the "gunk" out of my skin.
When I was in New York in July my skin reacted in a big way. I always break out when I visit because of the grime-y air, but this was next level so I stopped in Sephora and bought a Peter Thomas Roth Facemask kit. I loved all of the masks, but the real standout was the Pumpkin Enzyme Mask.
It smells like pie and fades acne marks fast. My only warning is, you don't want to put it on any active acne as in my experience it's highly irritating. But if you're bouncing back from a breakout and want to fade your spots, this should be your go-to.
Alright, now you tell me: What are your favorite anti-acne products? I love trying your recommendations!