Established bloggers make it look easy. They are bouncing emails back and forth with 10 different companies who are dying to work with them all while sipping an #InstaWorthy matcha latte and admiring their perfect gel manicure.
A lot of bloggers are lost, though, when it comes to working with brands. They see other people doing paid collabs with brands that they could only dream of, but figuring out how to land those collaborations, how much to charge, and how to build a positive relationship with brands is where things get tricky.
Luckily for you, I've been doing brand collaborations for well over three years now and have learned a thing or two in that time. The images in this post are all pulled from prior brand partnerships.
(And to cover my legal bases, I may have received some items you see in the photos for free.)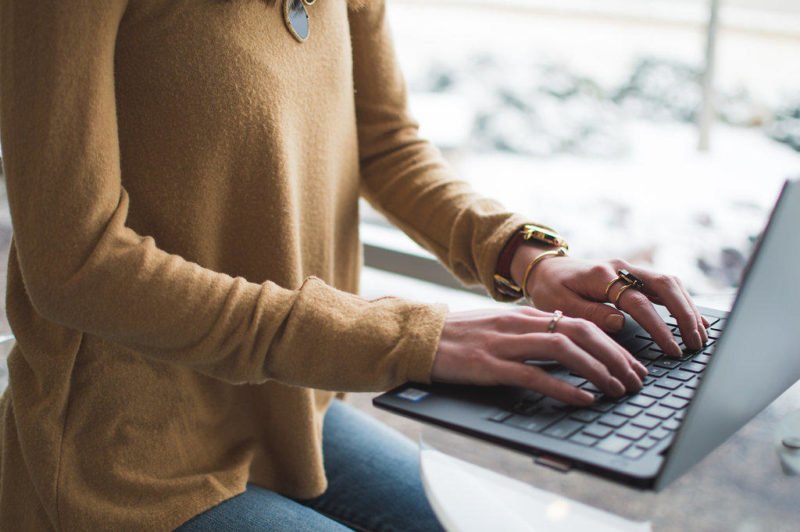 Before you get started.
So I'm going to be a bit blunt here: If you haven't established a following you shouldn't try to work with brands.
You don't have to have a huge following or get hundreds of thousands of views a month, but you do need to be influential. I usually say when you're at the point where you're getting 100 visitors a day you are safe to start reaching out to brands. Of course, there are exceptions to every rule.
Maybe you just started blogging and you're getting 30 views a day but have 10,000 followers on Instagram. In that case, you can work with brands on an Instagram collaboration and throw your blog in as a bonus.
I won't go too deep into the 'what-ifs' and loopholes or I will be typing all day. The simple rule is that you need to have people to influence. Blogs don't make money, influence does and if you don't have that influence you don't have much to offer to the brand.
The point of collaborations…
If you are reaching out and trying to collab before you have any influence the relationship is going to be very one-sided and only benefiting you. The aim of collaborations is to create a mutually beneficial relationship with the brand: You use your platform to promote their product, thus generating sales, and in turn the brand provides you product and compensation.
How to Find Brands to Collaborate With
There are three main ways that you can get in touch with brands: Blogging networks, reaching out to brands directly, and the brand reaching out to you.
Each option comes with it's own unique set of pros and cons, but they are all great ways to start building a portfolio of partnerships and a network of brand contacts.
Blogging Networks
There are a ton of blogging networks that serve the purpose of getting brands and bloggers in touch. This is the most common way that I get in touch with brands.
The good and the bad…
Pros:
They take care of financials – you won't risk the brand skipping out on paying you
Effort free – you sign up once and then the network will reach out with any relevant opportunities
High profile brands tend to go through networks
Cons:
You get paid less than if you were working with the brands directly because the network takes a cut
Usually there are dozens of bloggers on the same campaign so you all publish similar content at the same time
Communication goes through a middleman, which can sometimes complicate things.
List of networks:
This list is likely not complete, but these are the sites I'm a part of. (*Some of these links may be referral links.)
TapInfluence: In the past, this was one of my favorites to work with. Last week (updated March 2017) they laid off 11 employees in a scary turn of events. People are speculating they'll be shutting their doors soon, but I have a feeling they'll bounce back. Either way, they're worth signing up for.
Izea: Izea is the first network I even worked for waaay back when they were called Social Spark on a Brita Filter campaign and have since connected with brands like Soffe, North Face, Burt's Bees and more. Definitely a great network to be a part of!
Activate by Bloglovin': I've gone on a press trip with Activate and worked on some really cool campaigns with them. With that said, I have suspended campaigns with them as I'm a bit uncomfortable with their contract as it's heavily in favor of the brands rather than remaining neutral. What that means is if a brand is unhappy you are liable which is never a good thing.
Social Fabric: I am a part of Social Fabric, but I haven't done a campaign with them in a looong time, mostly because they don't offer many fashion or lifestyle opportunities and when they do I tend to miss them as I no longer check as often as I used to. With that said, if you're in the food or mommy niche they offer campaigns for you all the time.
Collectively: From a blogger's perspective, I believe they are a bit smaller than other networks and opportunities arrive to your inbox rather than you going to their website. They work with great brands, though, like Ked's and Old Navy.
Clever: Back in the day they were called Clever Girls and they were (and still are) amazing. Their pay varies from just OK to stellar and they have new opportunities every time I check.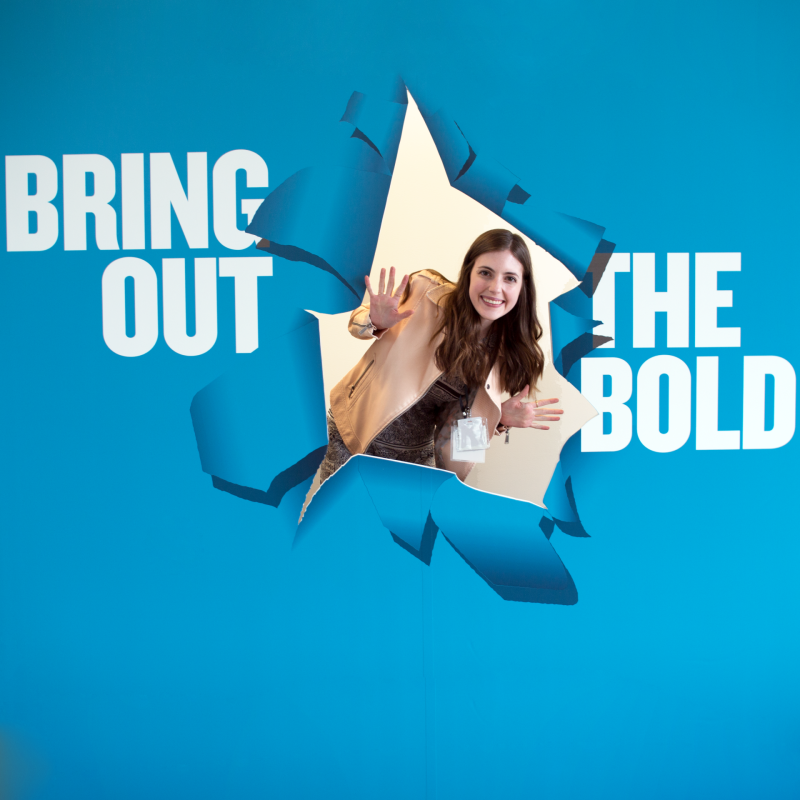 Reaching out to Brands
This one is the trickiest of all. It's hard to send an email that says, "Hey, I like you and I create bomb content so you should pay me to create bomb content focusing on your product." Instead you're better off tango-ing with the brand for a bit. Follow them on social media, mention them on Twitter, tag them in relevant Instagram post, like their posts. Get on their radar and then send an email.
Brands are getting pitched by people who claim to love and use the brand left and right, you're going to stand out if you can prove that you actually love and use the brand. I will often link them to Instagram posts where I've featured their products or a blog post where I gave them a mention. Even better if where I linked them gets great engagement.
The good and the bad…
Pros:
You get to be very selective in who you work with – you don't have to reach out to anyone who doesn't interest you
These can easily turn into long-term partnerships
The brands are more likely to promote your post meaning more traffic
You can build a relationship with PR companies and if you perform well they'll be likely to invite you to campaigns with other brands that they represent
Cons:
The courting process can be long and may never pan out
You are going to hear the word 'no' a lot more often than 'yes'
Asking to be paid when you're the one who emailed them is an awkward art to master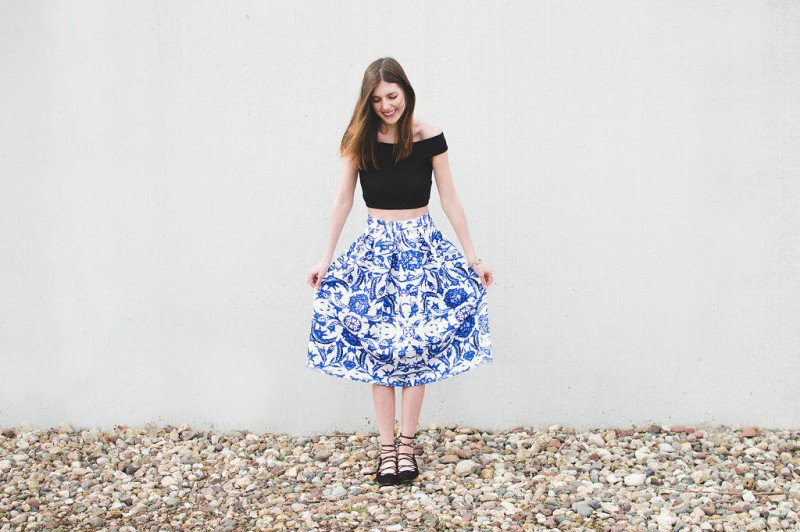 Finding email contacts:
There are two places where I find emails: PR Newswire and on the brand's site directly.
PR Newswire
PR Newswire is essentially a big compilation of press releases you can weed through. This is a great resource because you can see what brands are up to, and the contact email will be directly in the press release 99% of the time. With that said, not all companies use PR Newswire, and they might not have posted in a long time (meaning the press email might be out of date) so you'll have to do more digging.
Via a website
Finding emails on a brand's site can be a little bit of a scavenger hunt, but more likely than not your best bet will be scrolling to the waaay bottom and checking to see if there is a "press" button. Sometimes you'll have to click through to the "contact" button and then there will be a "press" button.
Other times you'll have neither option. In that case, if you're really desperate to work with the brand, send an email to their customer support asking for the contact. Something like:
"Hi there, my name is Morgan Timm and I'm a blogger. I was wondering if _____ worked with online influencers and if so what the best means of contact would be. I appreciate your time, cheers!"
Writing a pitch email:
The pitch email is your time to shine, but be careful not to toot your horn too much. You want to get across what a great fit you'd be while not wasting the brand's time. Don't list off every single stat you've got or the great results you've gotten for the past 7 brands you've worked with.
Instead, send a polite introduction email and go from there. Here is the exact email template I used when pitching brands for an upcoming trip I'm taking to Chicago.
Example pitch:
"Nice to meet you, my name is Morgan Timm, the blogger behind Mostly Morgan where I focus on style, travel, and inspiration for women in their twenties.

I'll be traveling to Chicago for a girl's weekend with two other online influencers in April and I was wondering if ______ would be interested in teaming up with me for a Chicago Lookbook.

While the heart of our trip is a girl's weekend to explore the city, I'm planning on taking full advantage of Chicago's beautiful backdrops and would love to feature ______ in a full lookbook and social media campaign. I would provide blog posts with links to each featured piece, high-res imagery, and no direct competitors featured in the posts or social media.

Do you think there would be alignment for a potential collaboration between ______ and Mostly Morgan? If so, I'd love to send my press kit over so you can get a better idea of who I am and what I have to offer.

Thank you so much for your time, I look forward to hearing from you.

Cheers!"
Fun fact: I used to include my numbers and a ton of links and would get hardly any responses. Ever since I've shortened and sweetened my message I've gotten a much better response rate from the brands I reach out to. I pique their interest so they want to learn more.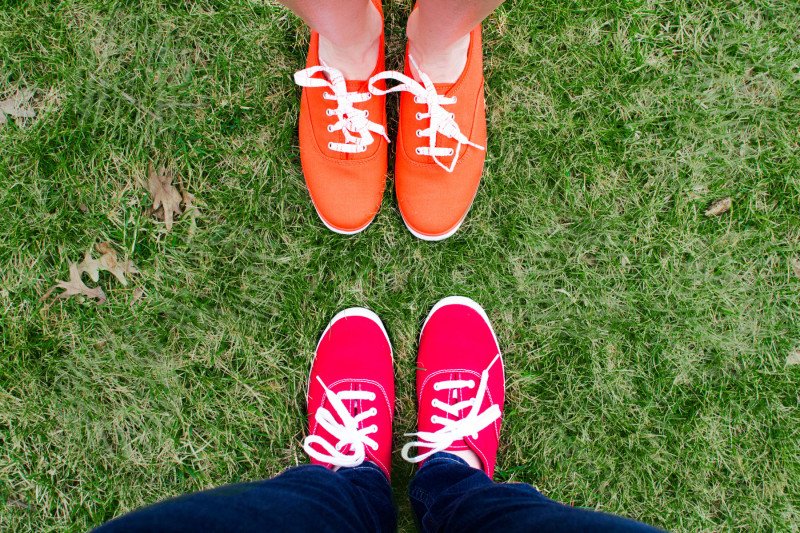 And then follow up
I use a Google extension called streak to monitor whether or not people have opened my email and when they opened my email. If no one has opened it yet I'll send a follow up 7 days later saying something like, "Hey there! I wanted to follow up and bring this to the top of your inbox. I'd love to work together!" If they have opened it, I'll send a follow up 3 days after they open and send a more specific vision for the campaign and ask to know what they think.
Anyone with a messy inbox (*raises hand*) knows that sometimes you need people to follow up to keep you on top of things. I've let important emails fall through the cracks in the past and would have missed out on great opportunities if my contact didn't follow up. You're not being annoying, you're making sure that your voice is being heard.
Brand Reaching out to You
Once you reach a certain point in your blogging journey you will start to get five emails every day from brands wanting to "collaborate." I put collaborate in quotes because those emails tend to go a little something like this:
"Hello!

Here at obscure brand we love your blog! In fact, we are so fond of it that we added you to our program that sends this exact, non-personalized email to 862 other bloggers all at once! Neat, huh? Anyhow, we are hoping that you will write about our new product because it's great and completely unrelated to your content!

And for your convenience, we've attached a pdf with everything you need to know plus a coupon for $.50 off! Because there is no way in hell that we'll actually be sending you the product. And if you're REALLY lucky, and we like your post enough you will be PAID…

In promotion. We might tweet you out to our 287 Twitter followers, no need to thank us!

Can't wait to see your post!"
Not all brands are worth collaborating with.
Don't fall for those, please. That is not a collaboration – that is a brand that is trying to use you and your influence without offering anything in return. RUN!
If a brand really is interested in your blog they will send you a personalized email and you will be able to tell that they've actually looked at your blog.
When the brand won't pay…
Now, a lot of brands who actually care and want to work with you still won't want to pay you, at this point, it's up to you to decide whether or not you want to go forth, I'll go into why you should ask for payment, later. Just because a brand can't/won't pay doesn't mean that they aren't legit, but no matter how legit the offer is there is nothing wrong with refusing unless they pay for your time and influence if that's what you feel is right.
If you don't want to work with them unless they pay you, still consider sending out a few tweets on their behalf as a gesture of good faith so if they do decide to budget for paid collaborations you will still be on their radar.
Remember, a brand not paying you doesn't mean they're the enemy or bad. It just means their budget didn't allot for payment and that's fine.
The good and the bad…
Pros:
They chose you! That is awesome!
When brands reach out it's easier to ask for compensation
If they like your first post you can almost guarantee a longer term relationship
Cons:
Often you are just the victim of a mass email
A lot of brands haven't gotten on board with paying bloggers
A lot of brands give you the go round round when it comes to actually paying you. They say they will and then won't.
How Much to Charge (& why you should charge)
So this is the subject of debate for many bloggers: Should you accept product or promotion as compensation?
While of course my word is not law and you act on you own agency, but I say no. But, as you're probably sick of hearing by now, there are exceptions to every rule. I've worked for free when huge brands have reached out and secured paid collaborations after the initial trial run that have earned me up to 8x more than I'd normally charge. I've also worked for free for very small brands because I believed in their mission and wanted to help further it.
But if you don't genuinely, 100% love the brand enough to want to work for free then you should consider politely passing and ask them to consider you when they have a budget.
Why charge?
Bloggers don't get much cred'. Most people hear the word 'blog' and think of 14 year old girls keeping an online diary, so it's up to us to pave a way for bloggers and establish ourselves as a serious industry.
By only accepting paid collaborations you are saying, "Yes, the work I do is work and I deserve to be paid for the time, energy, and talent that I have devoted to this promotion."
The more people who demand pay, the more brands will be accepting of paying bloggers; but the opposite is also true. So do the industry as a solid, and know that you are deserving of compensation, blogging ain't easy, yo!
What if the brand "doesn't have a budget"
Accept this statement with grace. You don't need to send a rude email back, or get snarky. A lot of bloggers promote being unkind in return to hearing there is no budget, but if you act with kindness you're going to be a lot more memorable than the blogger who gets demonized for throwing a small scale tantrum.
You and I both know that the pr rep emailing you doesn't work for "exposure" but trying to turn the tables on them and shame them by asking if they do will make you look petty. The people doing the email outreach are more often than not entry-levelers or interns and you lashing out at them won't do squat except give them that rotten feeling in their stomach people get when they're met with hostility.
Instead, send an email that sounds a little something like this:
"Hey there!

I totally get it! Right now I don't have room in my editorial calendar for unpaid promotions, but the concept sounds amazing and I wish you the best in securing influencers who can bring it to life. If there ever is room in the budget for paid partnerships I'd love to be considered.

Thank you so much for your time, and good luck!"
Graceful, kind, and professional. You'll now be remembered as the blogger who didn't throw a bunch of shade.
So how much should you charge?
Ah, the age-old question of how much you should charge for sponsored posts. This question is asked 100 times in Facebook groups every day and you'll see all sorts of recommendations: most of them are wrong.
How you shouldn't decide how much to charge:
Crazy formulas that only a math major can decipher
By charging how much some other blogger charges
By guessing how much you should charge and hoping for the best
Put simply, every blogger is going to want to charge a different amount based on a factor of things: how much they need to make each month to make ends meet, how much time the collaboration is going to take, the size of their following, expenses they'll incur by going forth with the partnership, and a million different factors.
There is no right answer and just because you have the same number of followers as another blogger doesn't mean you need to charge as much or as little as them. Maybe their posts are only 300 words long and yours are 1000, in that case, you can charge more. Or maybe they hire a photographer and you don't. Then you won't need to add as much of a photography budget into your cost.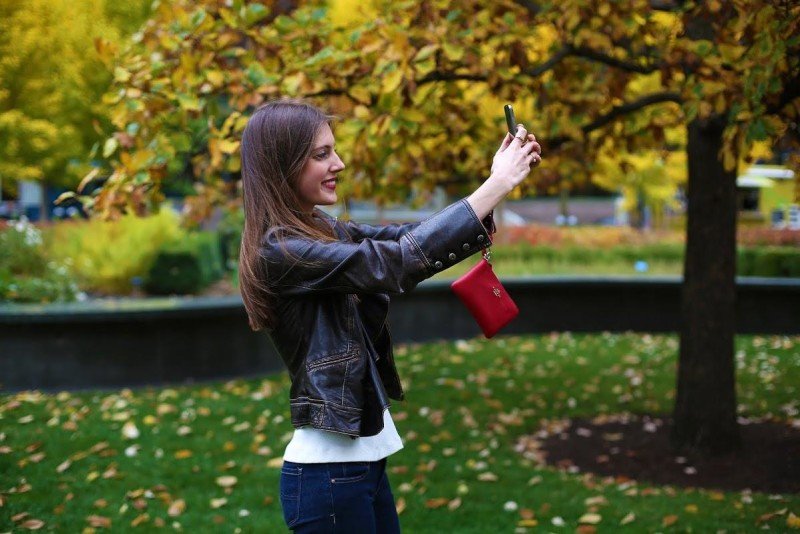 How to Write a Sponsored Post
Here is where a lot of people get stuck. A sponsored post should never sound like a sponsored post. Your audience will get bored and it's not going to be a fun post to write, anyhow. You should always be integrating the brand into a post organically.
Easier said than done, right?
Well, let's say that you're writing a sponsored post for a sport shoe brand. You could write a post called "My Favorite Shoes" and talk all about how great these new shoes are, or you could write one of these posts:
The Beginners Guide to Hiking (& Looking Good Doing It!) – highlight how these shoes are perfect for hiking, and super cute, too! Do an OOTD and let your audience know that these shoes are must haves and let them know other secrets to a great hike. This post will be V valuable, but also highlight the brand beautifully.
8 Ways to Get Fit this Summer (Without the Gym!) – exactly what it sounds like! Then mention how hiking is a fun way to get in shape and that the sponsored shoes are perfect to wear! Posts like this will get shared a lot on social media and attract a lot more people than a post simply titled "the best hiking shoes" would.
Happy Feet: DIY Pampering for your Feet – in this one you can talk about how important it is to take care of your feet (they carry you around all day!) talk about how when you're out and about these shoes support your arches, and then include a DIY foot soak recipe.
The key is to write a post that is going to appeal to your audience. A few people might care about your favorite shoes, but people are way more likely to get excited over a post that has actionable advice for them to follow.
Focus on:
Making the post relatable. You want your audience to connect to you and the brand. Be relatable and let your personality shine.
Highlighting the brand without coming across as a commercial. I am going to reiterate this point because it's so important. If you've written sponsored content in the past and it hasn't performed as well as your non-sponsored posts it's probably because it was written like sponsored content. It's best if you can integrate your sponsor into a post you would already write with or without a sponsor.
Disclosing your relationship. To contrast with my last point – you are legally bound to disclosing there is a relationship. You're not trying to hide that point, you're simply making sure that your post stays authentic and organic despite the fact that there is a relationship.
Making your post shareable. You want every post you write to be your new most popular post ever – sponsored or not. To do that make sure:

There is a benefit to your audience – what are they getting from reading your post? Are you being helpful? Ridiculously entertaining? Make sure that there is a takeaway.
Make your post easy to share – social media buttons and adding a pin button over your images will go a long way.
Use a call to action. "Did you find this post helpful? Share it with someone who _________"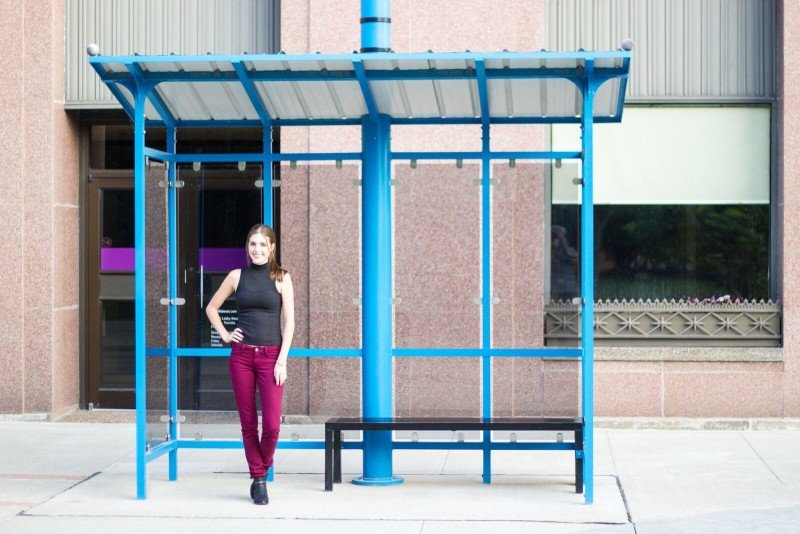 Continuing the partnership
If you've had a positive experience with a brand, it's definitely worth trying to expand into a long-term partnership. This can be in the form of monthly gifting or quarterly campaigns or anything in between.
The only way to secure this type of partnership after a one-off campaign is to knock their socks off. Like I said, every post you write should be your new best blog post and that should be extra true for sponsored content.
In the past when I've worked with brands that I've loved, I'll wait a few weeks and follow back up saying something like,
"Hey there!

Thank you so much for the opportunity to work together – the campaign was so much fun to participate in! I'm blown away by how positively my audience has responded, I've gotten more comments and shares than I ever do! (only include if this is true!) Given that my audience loves ____ so much, would you be interested in working together again in the future? I've been thinking we could ________."

I look forward to hearing from you!"
Hopefully, you've impressed them (how could you have not, you brilliant blogger, you!) and they'll follow up and you can start bouncing ideas off of each other. At this point, I'd recommend requesting a long term contract. Maybe a post a quarter for the year, or an Instagram a month for the quarter. Whatever you're after, your goal is to help them see the benefit of the long-term partnership and sign a contract.
Long-term partnerships are a blogger's best friend because once you've got those secured there is a lot less stress about where your next paycheck is going to come from.
What if they don't respond or they're not interested?
All hope is not lost, friends! If they ignore you or say a polite "no thank you" it might not be that they didn't like you, they just don't have room for any atmore partnerships this quarter.
Send a polite response and follow up at the beginning of next quarter.
This might seem spammy, but I promise you that with the number of proposals they get on the daily, you following up once every three months will be anything but. In your email let them know the long term impact (how many shares, views, comments, etc.) your post got and what you'd love to do with them in the future.
Again, they might not be interested or have room in their budget, but staying on their radar will help you in the future.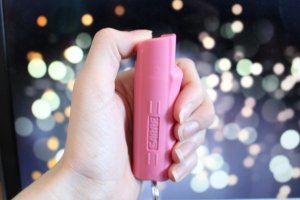 Red flags, yo!
A lot of brands try to get sneaky and take advantage of uninformed bloggers by making demands that you need to call out. The big ones are asking for do-follow links and not disclosing the relationship with the brand. As I mentioned earlier, I'm not about sending rude emails, but I sometimes will get a little snarky when it comes to these offenses.
If a brand asks for do-follow links you can follow in my footsteps and send a semi-sassy email, or you can choose to ignore them and move on. Do not go forth with the partnership. If they are asking for do-follow links they are sketchy and bad (or at the very least, uninformed) and you don't want to partner with them.
Consider sending an email like this:
"As you may know, using do-follow links for sponsored content violates the FTC guidelines and can get both of our websites flagged for spam. I apologize, but I won't be going forth with this partnership as I'm not interested in putting my website or my brand at jeopardy.

Best,
Morgan"
I hold that stance whether they decide no-follow links are acceptable or not, because regardless of the exception they are making, brands who demand do-follow links get a bad reputation in the blogosphere, and working with a brand like that can earn you a bad reputation in the blogosphere – warranted or not.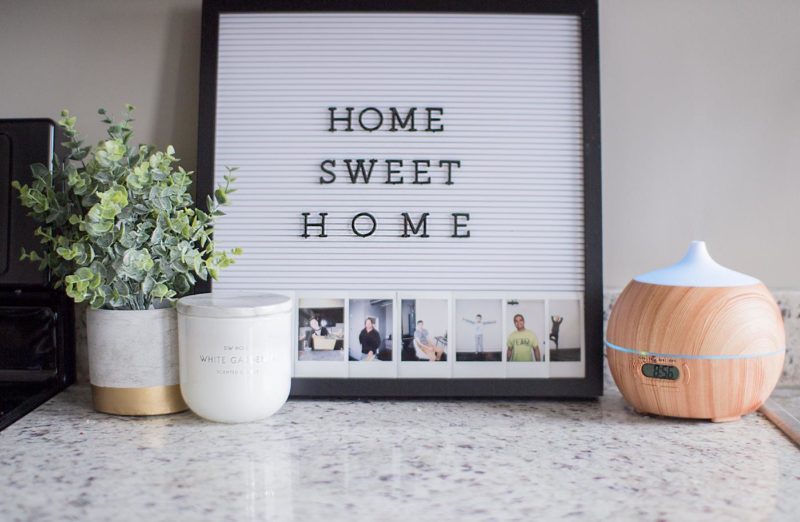 From a collaboration with Art Naturals
Another thing that should send you running the other way: A brand asking you not to disclose your partnership. This happens more often than you might think and it's illegal. If you are being compensated in any way (be it money or product) you absolutely must disclose if you don't want the fuzz beating down your door. (Or maybe not quite that extreme, but you can get into BIG trouble.)
Again, send an email or ignore and move on, but do not continue with the partnership.
No brand is worth putting your business at risk for. Even if they try to assure you that there is a loophole, or that they've done this with 500 other bloggers and none of them have been penalized. Stick to your guns and don't give in.
If you're a part of blogging communities on Facebook it's always worth putting a callout to see if other bloggers have worked with a brand who has reached out to you and ask what their experience was. I've dodged some major bullets in the past by doing this. Some groups even have brand "black lists" where you can share your experience with a brand and warn other bloggers what went down.
What did I miss?
As always, I'm always learning and blogging is such a new industry that there is always going to be new trends and means of collaboration. If you have an awesome tip for working on brands that I might have missed – spread the love! Let us know in the comments so we can all rise together!