This is a sponsored conversation written by me on behalf of Olay. The opinions and text are all mine.
As far as skin goes, I've always been pretty lucky. I get hormonal breakouts on my chin, and I have some gnarly dark circles that have existed since I was born (thanks, genetics), but my real skin woes come in the form of dry skin.
It could be 80 degrees and humid, and I'll still probably have chapped lips and dry under eyes if I'm not keeping on top of my skincare, but in the winter, the problem is elevated.
Fun fact: Our skin starts to feel the effects of cold weather when the temperatures drop below 53.6 degrees and central heating makes things even worse. Some central heaters reduce the air humidity levels to the same moisture content of the Sahara Desert (aka 20-25% humidity!)
Our skin likes moist air and plenty of hydration so it can stay soft and supple and slow down aging.
If you've got the winter skin woes, I feel you! I've done the best I ever have at combatting dry skin this winter and want to share my tips with you.
Tip 1: Moisturize, then moisturize again
I've been using Olay Whips to hydrate my skin as of late. It is so lightweight that you don't have to worry about your makeup sliding off or looking greasy all day and it's intensely moisturizing. I've always fallen into the trap that thicker = more hydrating, but that's not always true.
Olay Whip use an Active Rush Technology™ to hold and quickly release 1000x its weight in hydration and active ingredients.
Translation? Olay Whip sinks into your skin and delivers massive hydration nearly instantly. Once it sinks in, it has a smooth matte finish leaving your skin primed and ready to put on makeup or take on the day barefaced.
I've been using the Luminous formula, because anyone who knows me knows that I love glowing skin. And what I love about this formula is it just gives me a smooth, healthy "lit-from-within" finish to my skin without looking too greasy. It's formulated with PearlOptics™ for lasting radiance.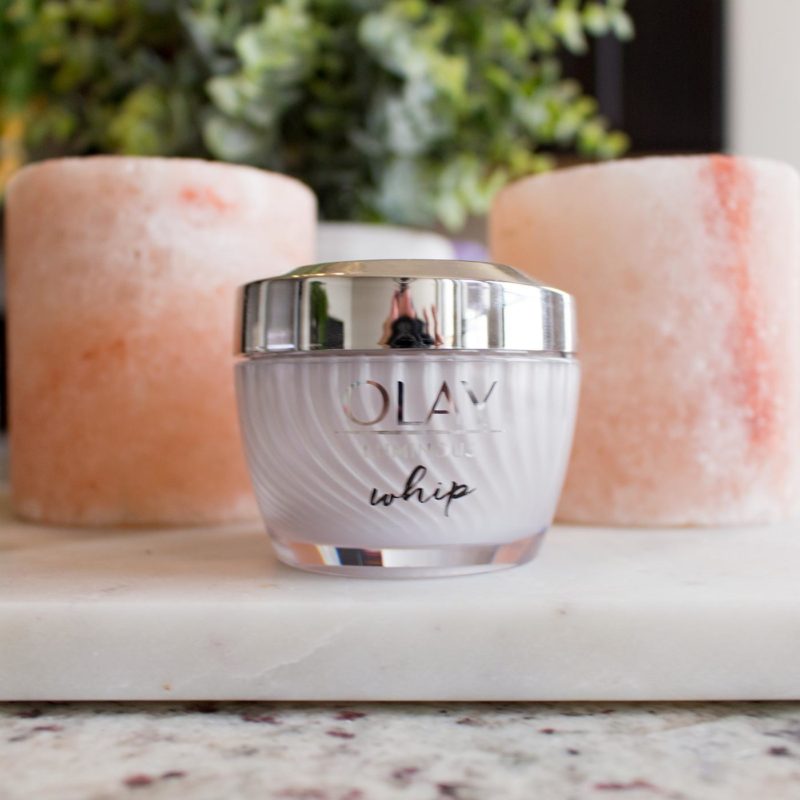 The takeaway: Moisturizers don't have to be thick or oily to deliver great hydration.
Tip 2: Utilize a humidifier
I've been using a humidifier during the winter for my entire adult life. As I mentioned earlier, central heat can suck any moisture from the air and dry air = dry skin.
Using a humidifier at night near your bed can really help keep your skin moisturized and your night time products sink in a bit better.
I've had friends ask about my humidifiers (I have four across my tiny apartment) thinking that I'm sick, and are shocked when I tell them about the skin benefits using a humidifier has.
Not only that, but a humidifier also does improve your health in other ways. Using a humidifier in your home makes it harder for viruses to travel through the air and can accelerate your healing time if you do get sick. Being sick is no fun and it does no favors for your skin.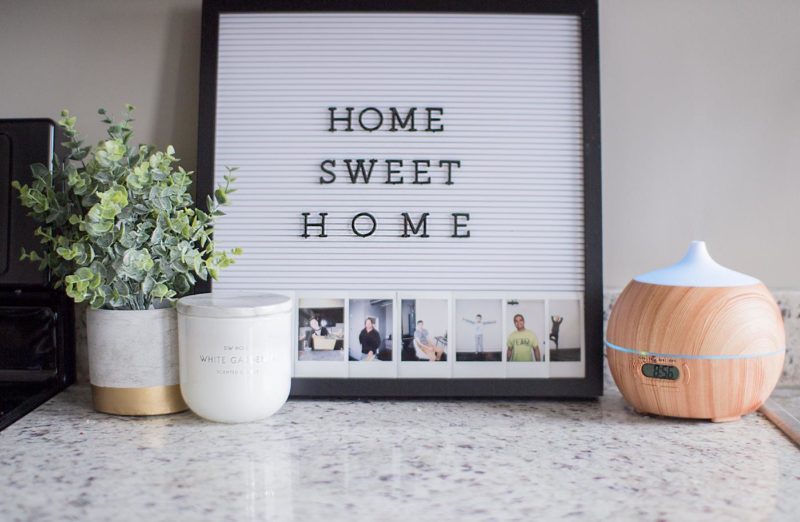 Even essential oil diffusers add moisture to the air! I use two heavy duty humidifiers and two diffusers.
Tip 3: Stay hydrated
OK, you can't read a blog post about hydrated skin without hearing this tip. It might be overstated, but it's very important.
Keeping well hydrated helps your body function as a whole, but it has the added benefit of contributing to beautiful, radiant skin.
Personally, I carry a water bottle around with me every day, and track my water intake in my planner. I aim to drink 100 oz. of water every day. If you don't work out that might be excessive, so go with what feels right.
A lot of people walk around without even knowing that they're dehydrated. If you find that you're fatigued for no reason, or that your lips are perpetually dry, those are two sneaky signs of dehydration.
Tip 4: Focus on your
extra
dry areas
For me, the winter means extra dry under eyes, lips, elbows, and knees. In addition to my Olay Whip, I've been using Olay Eyes Deep Hydrating Eye Gel on my eye area, and a lip mask at night. I slather a hydrating cream on all of my dry areas on my body before bed, too.
Thinner skin means it's going to be more sensitive to the dry, winter months. Taking extra care can alleviate any discomfort and help halt aging.