This post has been updated and republished since it's original publication date.
When you're planning your wedding, it's custom to create a wedding registry. Many guests like to bring the couple gifts to celebrate their new beginnings, though it's absolutely not required, and those guests are usually going to ask where you're registered.
Garrett and I considered not creating a registry. By the time our wedding rolls around, we'll have lived together for over two years and if I'm being honest, most of the time it feels like we have everything we need.
Ultimately we decided to create one based on advice from a friend who said: people are going to bring you gifts whether you register or not, and if you don't register you might end up getting a lot of things you aren't going to use, and we'd hate for people to spend money on something that won't be utilized.
Once I started really thinking about it, I realized there was a lot that we could actually add to our registry. I still haven't been able to hit Amazon's recommended number of gifts, but I'm off to a good start, so I thought I could share some of my recommendations with you.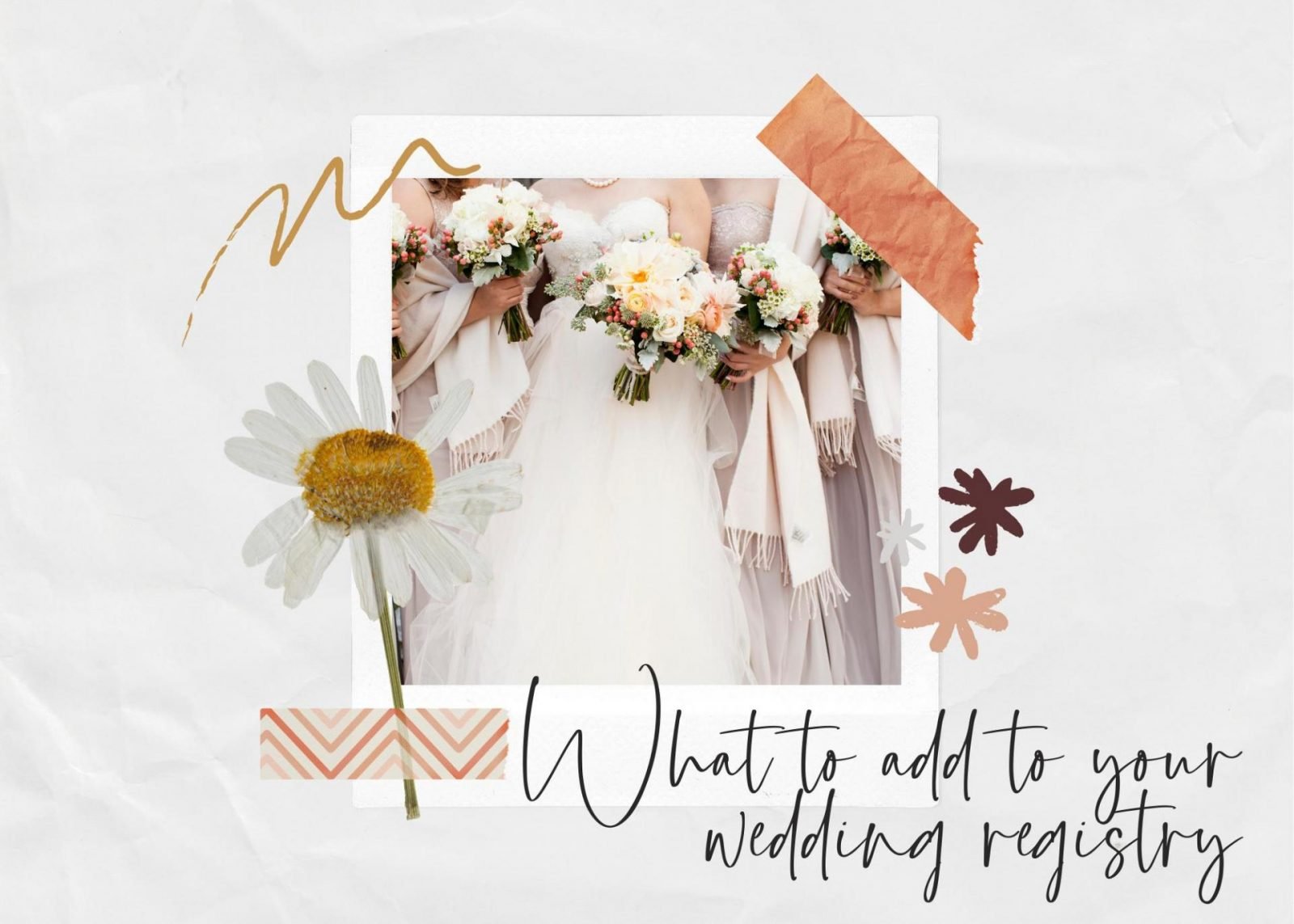 We are using Amazon for our registry. We really wanted a one stop shop just for our own sanity, and Amazon has a lot of great benefits that come with their wedding registries.
Amazon Wedding Registry Benefits
If $500 worth of gifts are purchased from your Amazon Registry, they give you 20% off of everything else to buy yourself. (Hot tip: I've been bookmarking things to add to it a few days before the wedding (when everyone has already shopped) that aren't necessarily registry gifts, I just want to get myself and save 20% on.)
Amazon has a gift advisor with popular gifts that you might not otherwise think to add to your registry. This has been a life saver for us!
Group gifting allows you to break pricier gifts up so multiple people can contribute. So if you've got your eye on a $200 vacuum, 5 of your friends can each contribute $40 to it.
A lot of the suggested items come with a free gift with purchase, and some of these gifts are bougie. I'm always a big fan of freebies, so this was very enticing to me.
If you want to create an Amazon Wedding Registry, you can get started here.
Wedding Registry Ideas
Things that need upgraded
The first items I added to our list were things that we have but might not be in the best shape. Both of us got a lot of hand me downs from family and friends when we moved out into our own apartments years ago, and that's left us with a lot of mismatched pots and pans, rusted baking trays, iffy toasters, and the likes. Basically, here are just a few ideas of things that you might want to upgrade.
Home items that are a little "bougie"
The next things we added to the registry were items that we thinks are super cool, but can't necessarily justify spending our limited budgets on. We're in our twenties and paying off school, home, and car debt so splurges like these don't make a ton of sense. But if we were to be gifted these items, you can bet your bottom dollar they'd get all the love and use they deserve.
Things that can help you organize your home
Garrett and I are first time home owners. We thought once we were in a home rather than an apartment, we'd be so neat and orderly with all of the extra space. One thing I quickly realized is that we need better systems to help keep things looking tidy and nice. For the most part, we've figured out the systems to help our household run smoothly. Here are a few items that we added to our wedding registry that could help us further.
Things for entertaining (one day lol)
Garrett and I are home bodies and love having people over for a fire and snacks more than we love going out. One day when we're all vaccinated and thriving, I can't wait to have all of our friends over for a big cookout. Here are a few items that can help me establish my position as the hostess with the mostest.
A nice cheese platter or charcuterie tray
Things that compliment your hobbies
Finally, we added a few items we can use while we're camping and hiking. Depending on what you and your honey like to do, just add gift ideas around those activities.
Asking for money in your wedding registry….
Asking for money is traditionally frowned upon. But… it's 2022 and times are changing. While I wouldn't recommend straight up asking for cash, there are a few more "acceptable" ways to go about it.
First is asking for gift cards. I added an Airbnb giftcard option on our registry because we love our weekend road trips, I also added Lowes because we live in a fixer upper and have been having a blast with renovations.
I've also seen people add the option to gift excursions for the honeymoon. Like a bottle of champagne which would prompt the gift giver to pay, say, $30 and that would go directly to you and your partner. Or a hot air balloon ride might be around $150. (I'm just spit balling.)
A little more murky is just adding straight cash options to your wedding registry that say like "house fund" or "honeymoon fund." Personally, it's not something we are going to do, but I've seen it. That's something you'll have to really think about who you're inviting and what their perceptions would be. Weddings are a little different than other gift giving occasions because they're so formal, and a lot of people want to know where their gift is going.
If I'm forgetting any great gifts, please let me know in the comments! Or share the best wedding registry gift that you got!