I've officially reached that age: I can't open Instagram without seeing a dozen engagement announcements, and my fridge is quickly losing real estate as it's being overtaken by save the dates. I love weddings. Like love them. There's nothing that I love more than celebrating love, and as a die hard romantic I can't help but cry during the ceremony. (Even the painfully long ones.)
And don't get me started on the receptions. I love the cha cha slide, watching the little ones tear up the dance floor, and may have shed a few tears when I realized that I'm no longer eligible to go and try to elbow my way to the front of the bouquet toss crowd.
But I also love receptions for the people watching.
More specifically, the dress watching. As an adult, weddings are really my only excuse to dress to the nines anymore, and I love seeing the fashion choices people make. In 2022 I'm buying all of my clothes secondhand, but I still love online browsing for inspiration.
2022 wedding guest dresses
I rounded up a bunch of gorgeous dresses all for under $100 and absolutely gorgeous for 2022 weddings. I found floral dresses, little black dresses, and satin dresses (my favorite for the 2022 wedding season!).
These are also great for brides looking for a less stereotypical bridesmaid silhouette.
Disclaimer: A few of these are no longer available since creating the graphics. I'll keep an eye and remove them if they are no longer being stocked.
Floral wedding guest dresses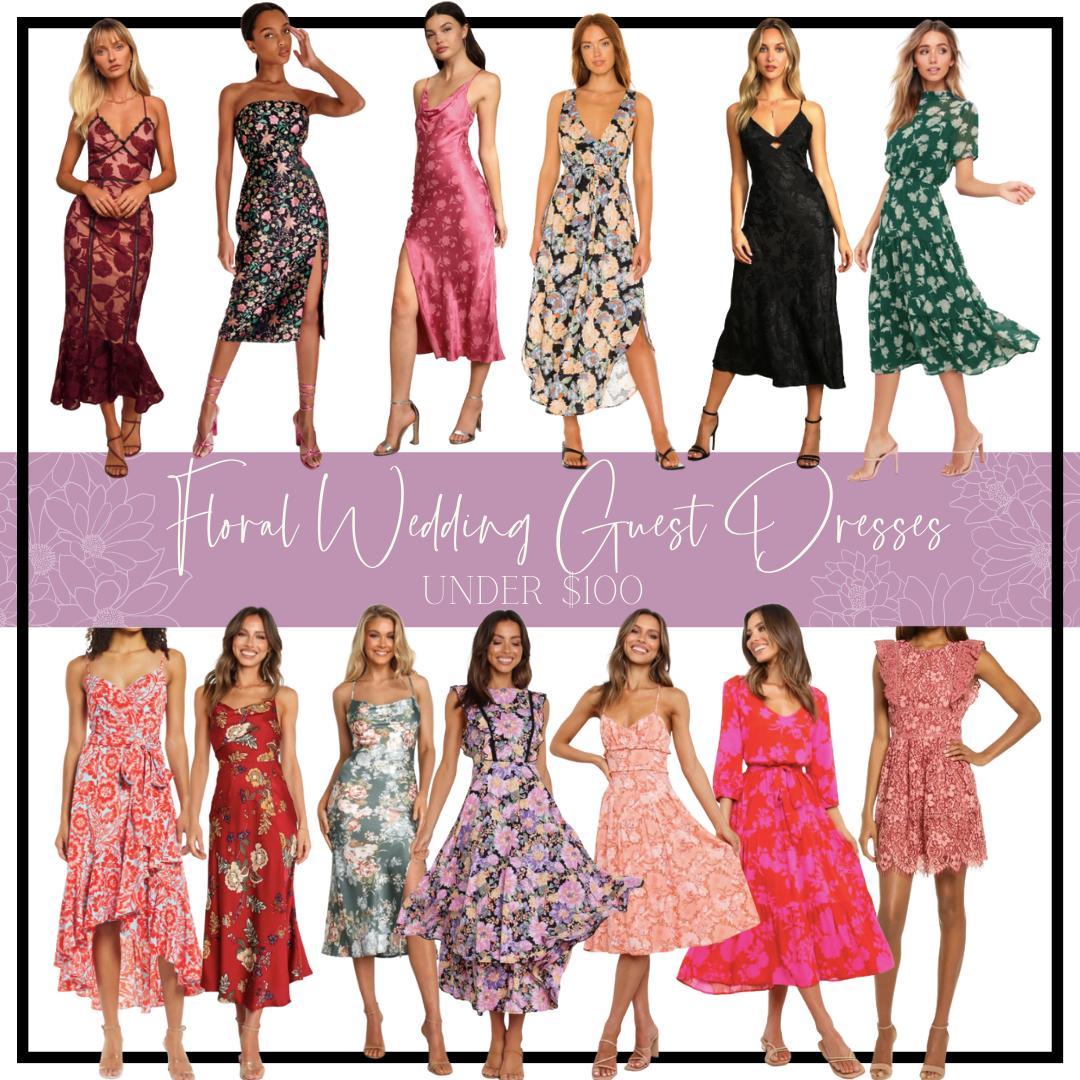 Floral wedding guest dresses are my favorite for the Spring 2022 wedding season.
It may not be a particularly daring choice, but I do love the whimsical romantic feelings that floral invoke.
Little black dresses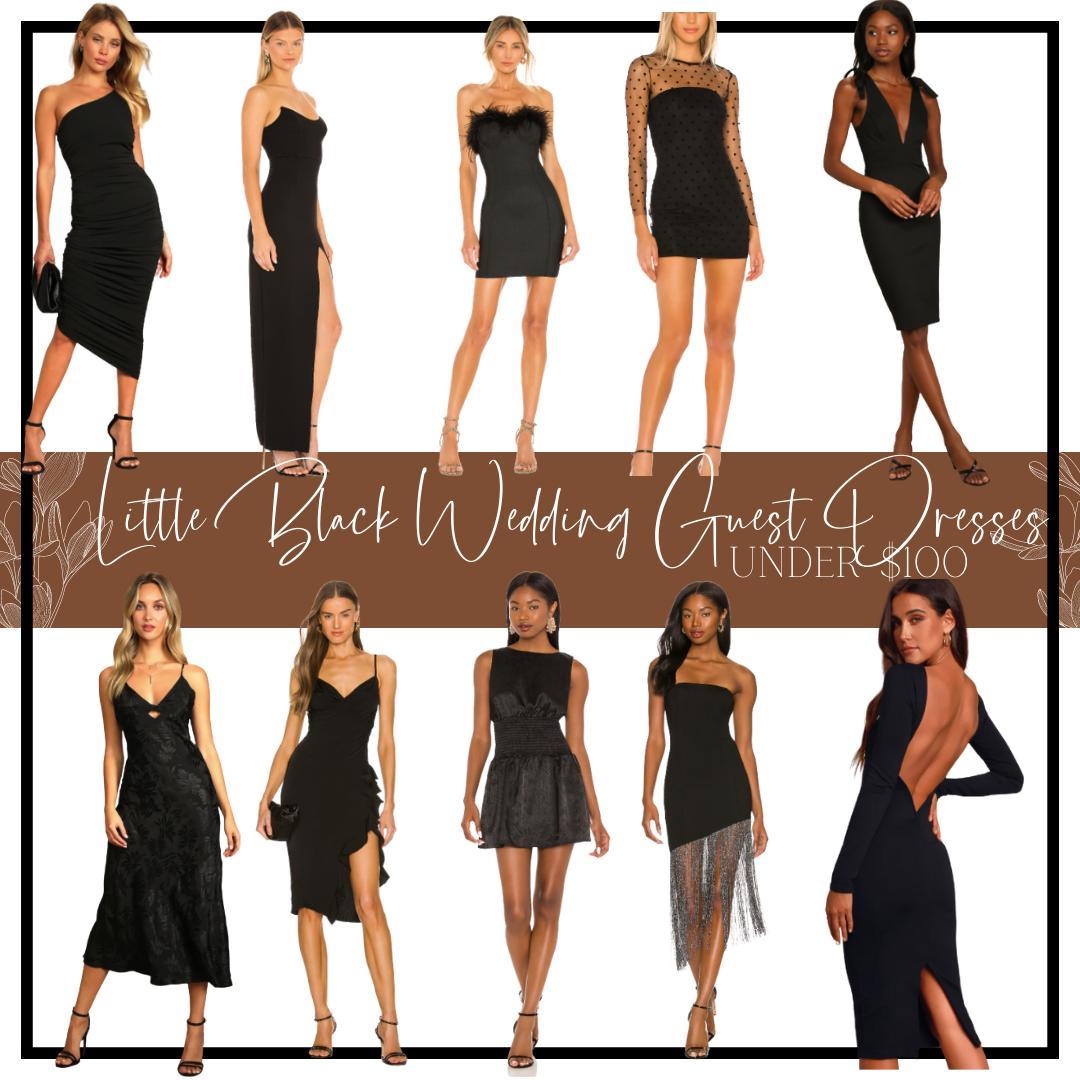 I truly believe the idea that black is a wedding guest faux pas is outdated. Black is classy and classic, flattering for most and can be incredibly beautiful and understated. With that said, I focused on finding little black dresses that were super fun and couldn't be mistaken for funeral attire.
Satin wedding guest dresses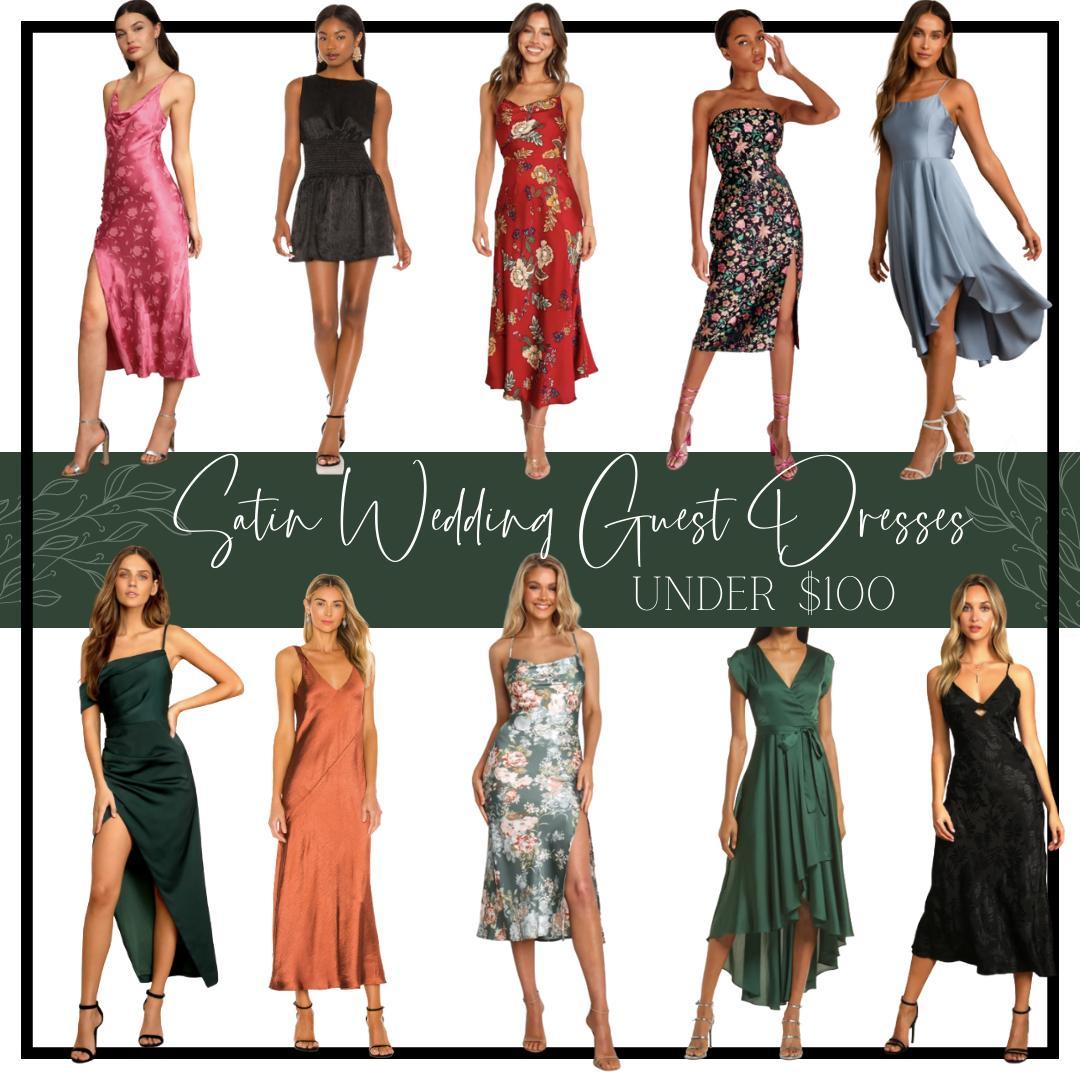 The love that I have for satin dresses knows no bounds. I am head over heals. Satin is fun, sexy, and perfect for 2022 weddings. One thing to consider, though, is that satin is becoming a popular choice for bridesmaids dresses (it's what I chose!) so if you opt for satin consider asking the bride what her bridal party is wearing so you don't accidentally match.
What trends are you keeping an eye on for 2022 wedding guest dresses? Let me know in the comments!