This post is written in collaboration with Hy-Vee and The W Nail Bar. All opinions expressed are my own.
If you know me – I'm a Quad Cities enthusiast. I love our people, I love our natural attractions, and I love our local businesses. In the past decade I've watched the Quad Cities explode with new businesses and each one makes my heart burst. There's something special about living in a community full of driven doers, and watching businesses grow from the ground up making our area better as a whole.
The W Nail Bar – Brand New to the Quad Cities
And even more, I love seeing all of the women owned businesses take off. The latest? The W Nail Bar located right in the Bettendorf Hy-Vee. (Pro tip: Order groceries to go and get a pedicure while you wait for them to be ready. #worksmarternotharder)
Per usual when new local businesses open, I try to check them out asap. So imagine my glee when Hy-Vee invited me in for a visit. I did a mini happy dance alone in my office when I saw the email.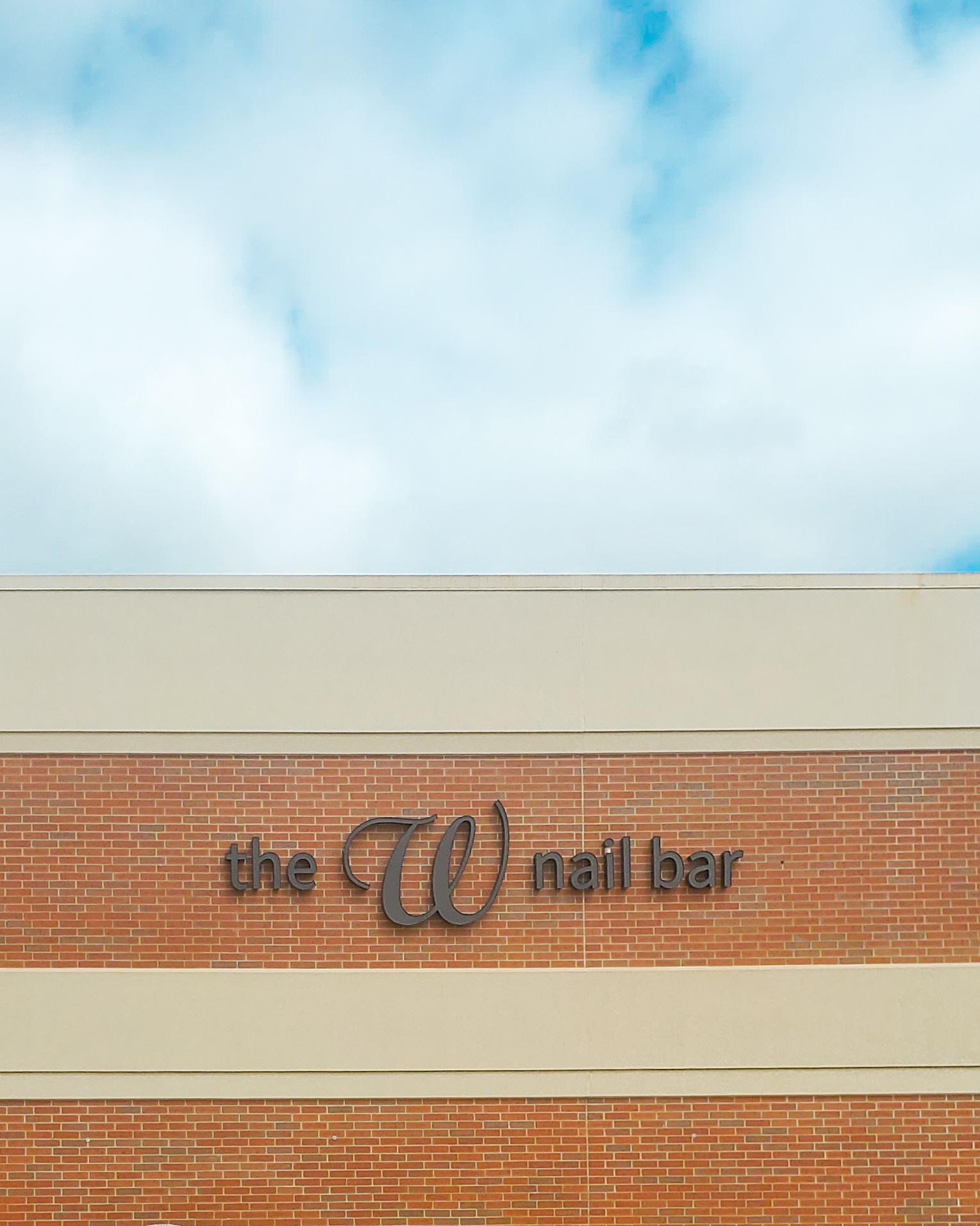 Before I get started! Make sure to use code 'MORGAN15' for 15% off your services or products.
My Appointment at The W Nail Bar in Hy-Vee
Last week I was able to book my appointment for a manicure and pedicure. The first thing I noticed walking into Hy-Vee was the buzz that the nail bar was already getting.
I had a package to drop off at Hy-Vee's customer service before my appointment. The woman ahead of me in line was waiting to ask the employee at the desk for details about the nail salon. The two gushed about how innovative and convenient their location was, and the employee leaned in like she was telling a secret, "You walk through those doors, and you don't even feel like you're in a grocery store anymore."
And I quickly found that out for myself.
I was apprehensive going in. Something else you might know about me is I have the tendency to be awkward in new environments. But I was quickly put to ease by the salon manager, Amy, who is delightfully kind and easy to talk to. Every now and then you get the pleasure of meeting someone who is the embodiment of sunshine. Amy fits that bill.
She checked me in and gave me a tour and let me tell you: The W Nail Bar is unlike any other nail salon I've been to in the Quad Cities. The first thing I noticed was how immaculately clean it was. And beyond the cleanliness, it just felt elevated. Fancier than I'm used to locally, comparable to the salons I'd visit when I lived in New York City. The walls were bright white with pops of soft pink. The space is feminine and inviting with dozens of plants scattered around. And don't get me started on the ceilings. I could write an entire blog post dedicated to my love the industrial tin.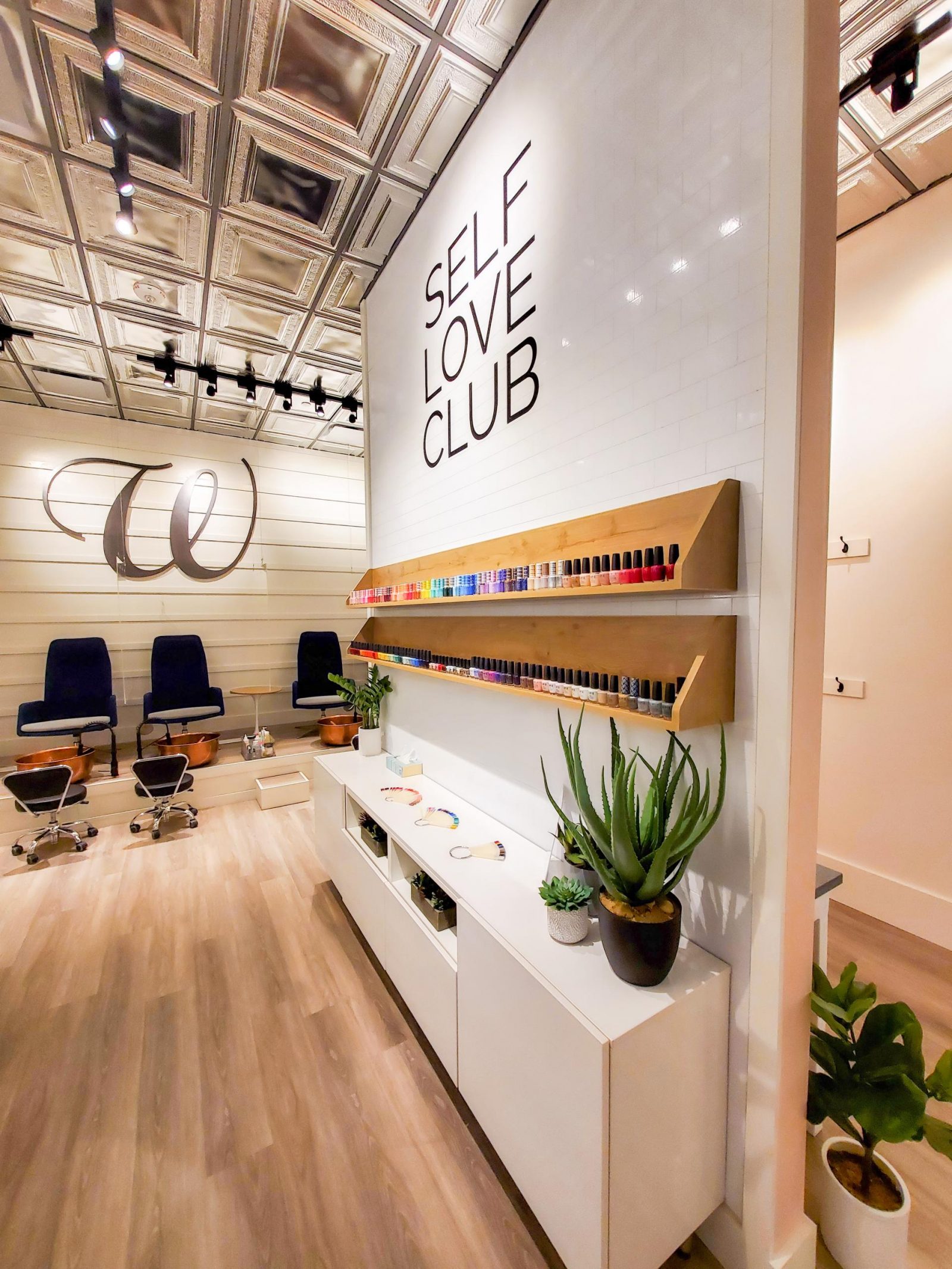 The Lulu Pedicure
I got the Lulu Pedicure – starting with a foot soak with a deconstructed lavender bath bomb (next time I'm trying the coffee scented one!). Part of what makes the pedicure experience feel so luxurious is their signature copper bowls for the foot soak. Copper is a natural antiseptic adding an extra layer of sanitation and they just look so aesthetically pleasing.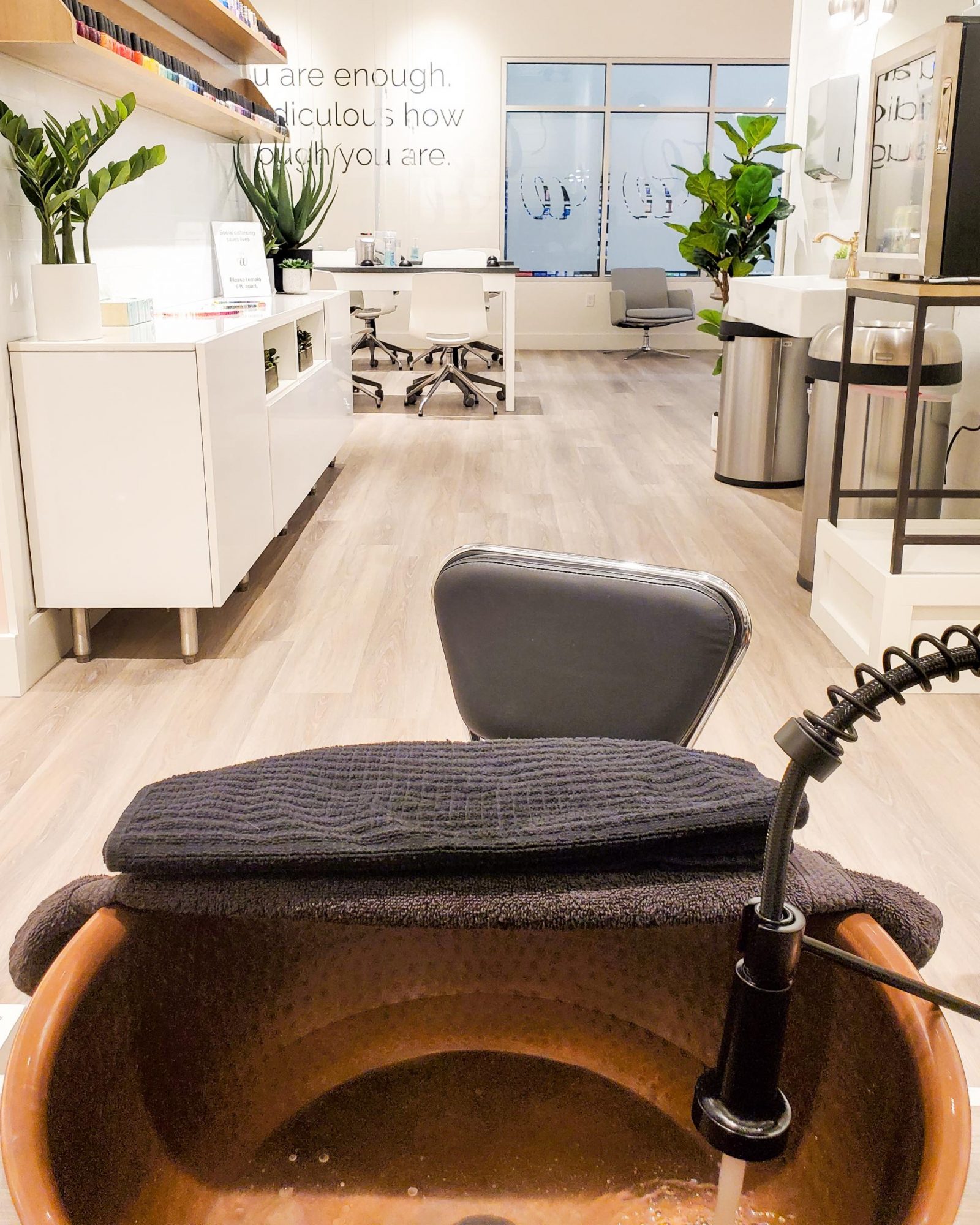 I was a little nervous for the scrub. My sensitive skin turns an angry color if I even look at it wrong, and I've been left with rosy legs from overzealous scrubs in the past. Amy must have sensed my nerves and reassured me that it was a soft scrub and wouldn't irritate my skin. She was right – not only was it gentle but it felt incredible. The final step before polish was a hot oil towel wrap which was a great finishing touch.
The range of colors they offered was beyond any other nail salon I've been to. I chose a peachy nude. I have to keep my nails subtle for ecommerce jobs, but I was so tempted by the array of blues and lavenders they offered.
The Jean Manicure with Nail Art
Moving onto the manicure station, I was especially excited for my first gel manicure in years. I gave up on gel manis in the past. The drill many salons use to prep for gel and remove your manicure destroyed my natural nail in 2016. When I found out that The W Nail Bar does a drill-less gel manicure I was all over it.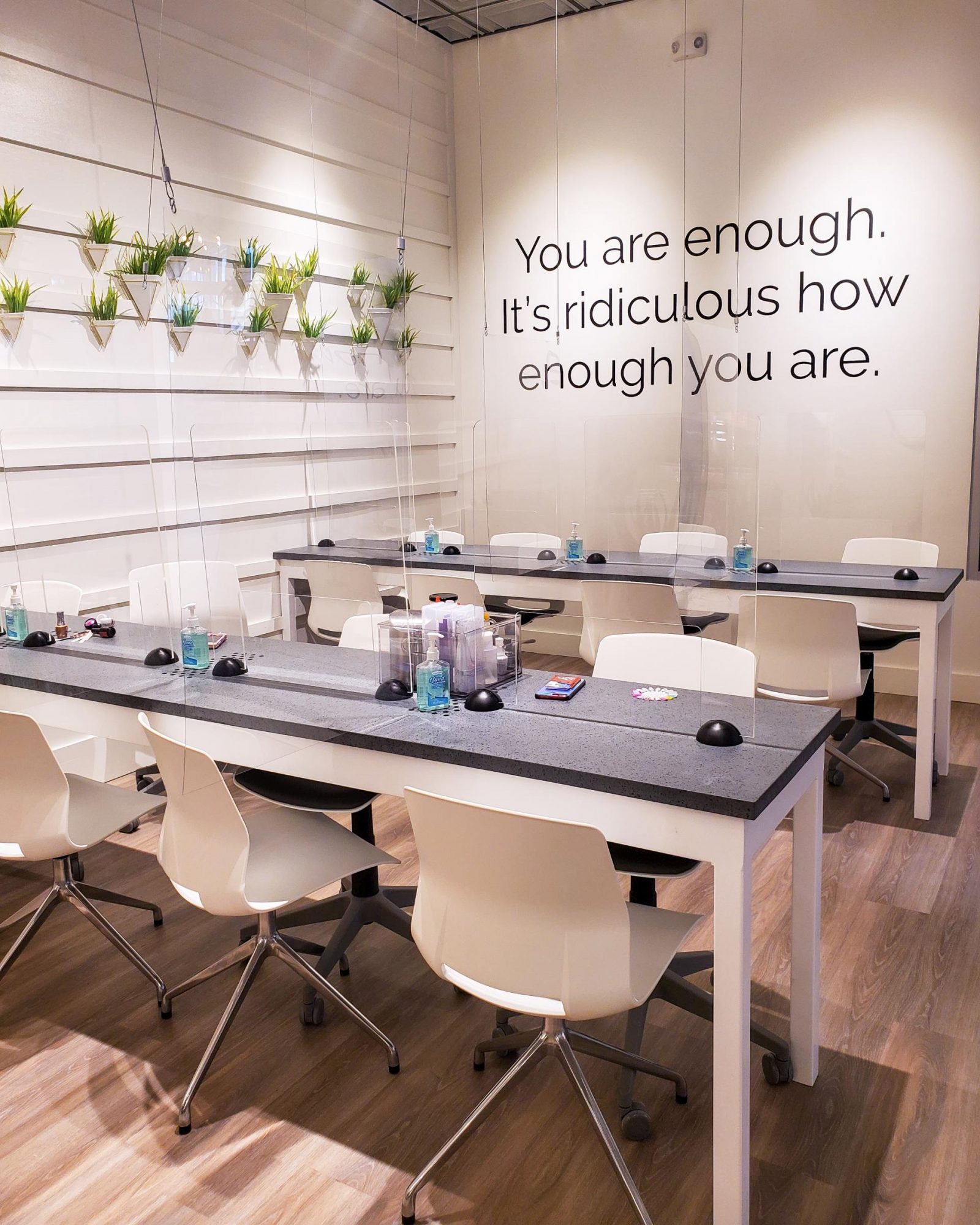 I got The Jean manicure which consists of nail & cuticle care, epsom salt scrub exfoliation, a hand massage, and made in-house cuticle oil. After that TLC my hands were baby soft and looking nicer than they have for over a year.
The W Nail Bar offers incredible nail art. Their Instagram page will give you major inspiration – but again, I had to keep things subtle because I had an ecommerce shoot the following day. With that in mind, I opted for sweet daisies over nude and Amy knocked it out of the park.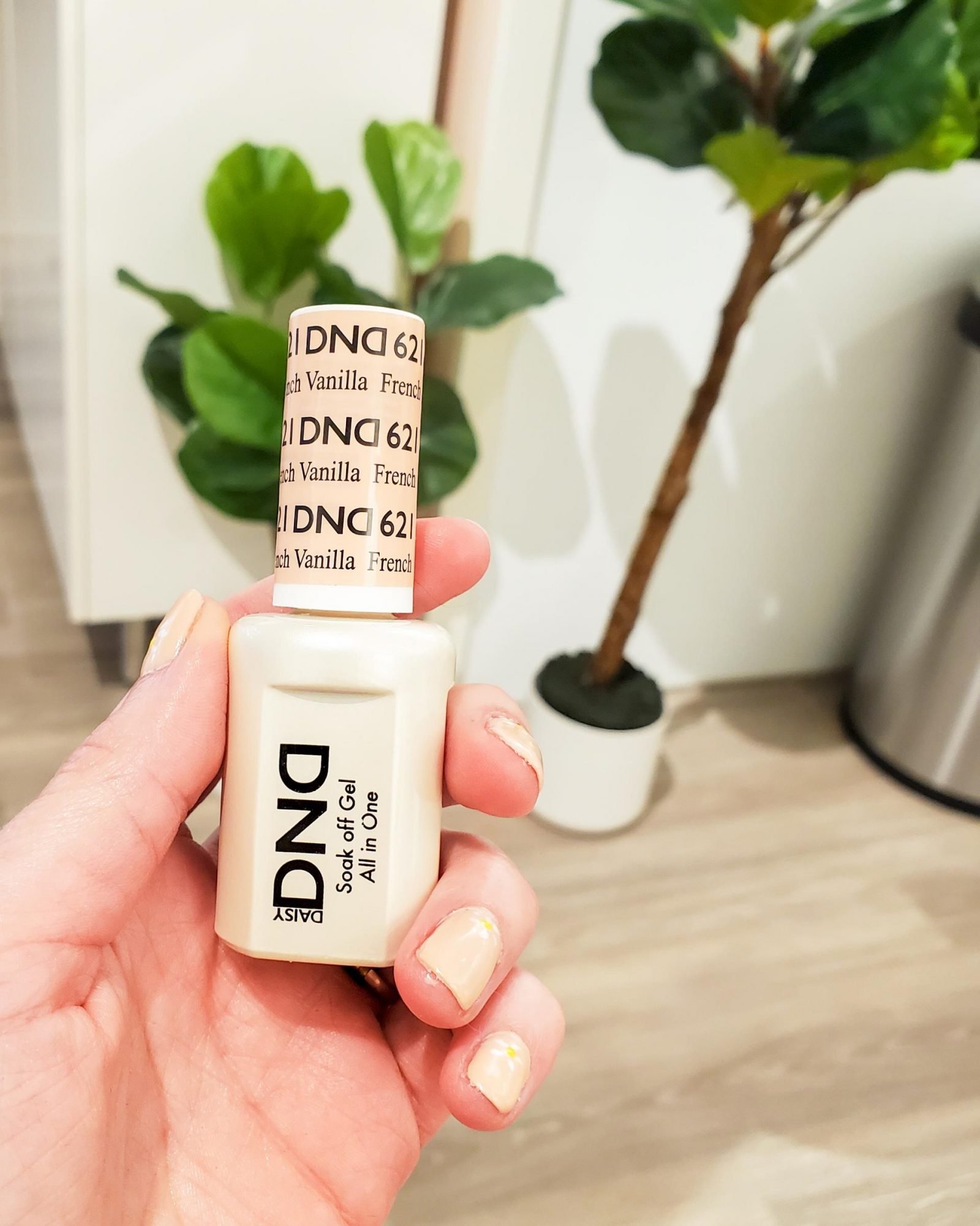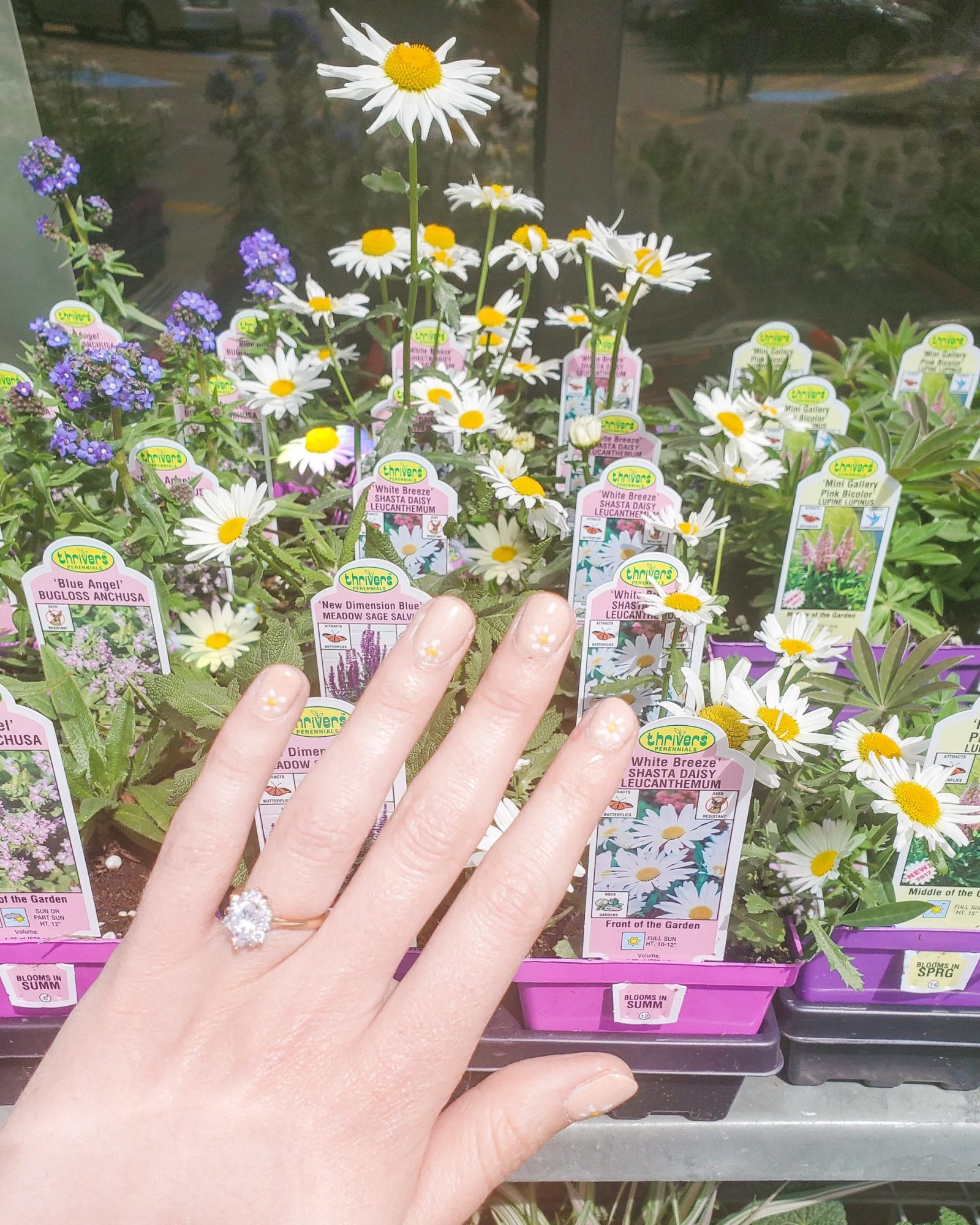 If you're in the Quad Cities and want to be pampered, you'd be hard pressed to find a better place to do so than The W Nail Bar. I can't wait to go back again (and again and again and again.)