This is a sponsored conversation written by me on behalf of Amopé ™. The opinions and texts are all mine. As always, thank you for supporting the brands that make Mostly Morgan possible!
I'm afraid to say this out loud, but I'm secretly a little excited for fall. I know that fall means winter is around the corner. I'm a wimp when it comes to cold and icy days, but I'm a sucker for fall boots and layers. So I'll embrace fall with open arms and wait to whine about winter until the time comes. While the weather is still in the seventies here in the midwest, I've slowly been working on transitioning my wardrobe to incorporate fall staples while staying cool and comfy. I've made three essential swaps in my wardrobe preparing for changing leaves and cooler weather and thought I could share some of my change-of-season tips with y'all!
Make the switch to fall boots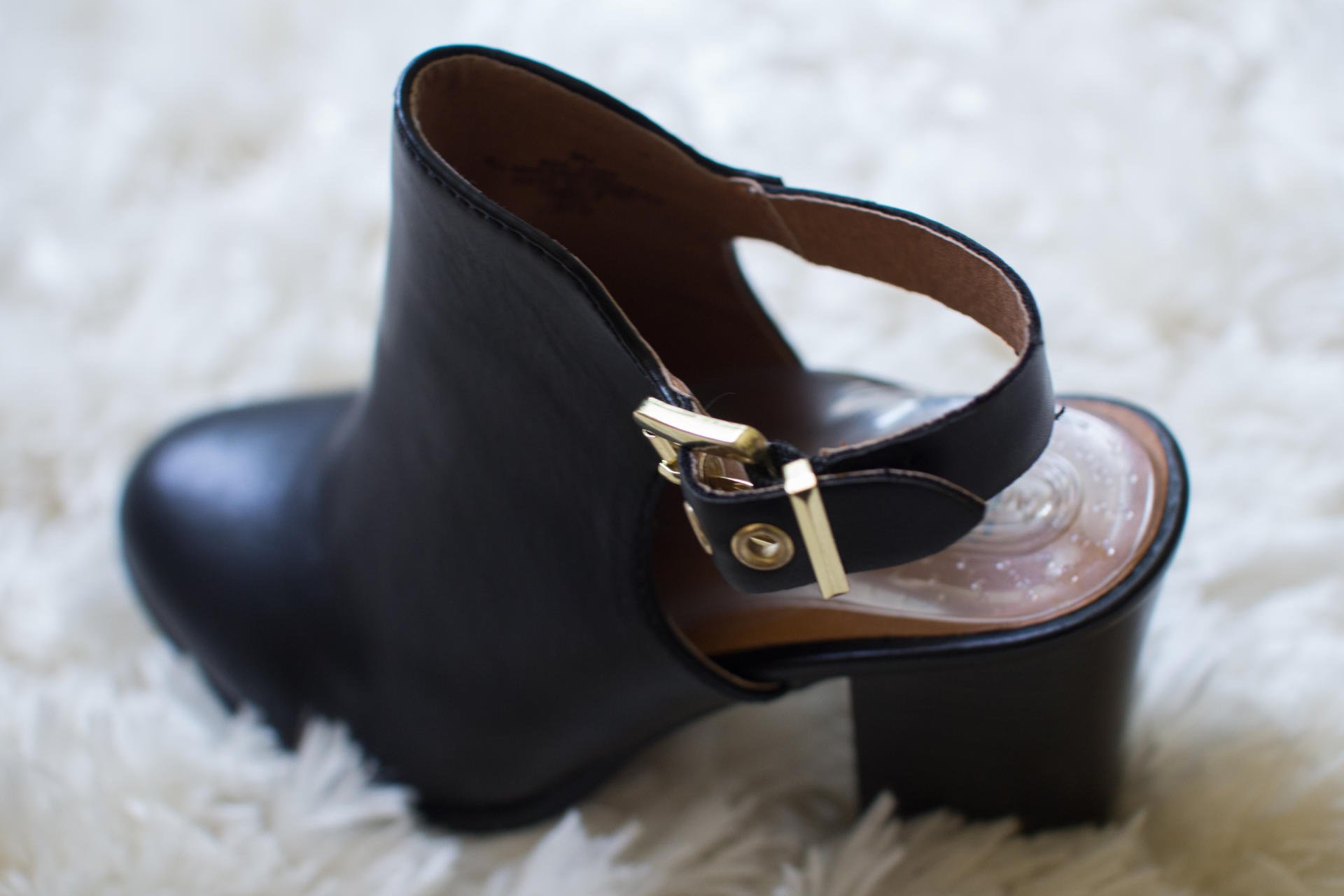 Boots rank among my top 5 parts of fall (they are so versatile, y'all!) and I have more pairs then I care to admit. My problem, though, is that some of my favorite pairs of fall boots and booties aren't the most comfy shoes in the world. Hard leather and heeled styles make for sore feet at the end of the day especially while I'm still breaking them in. Recently I tried Amopé Gel Activ™ Everyday Heels Insoles and I'm a believer. I've never used insoles before because I've always had a "tough it out" mentality, but these babies made a world of a difference. There are no other insoles for women like these (they're revolutionary!) and they allow women to wear even the most uncomfortable styles. The comfort they provide allow you to turn your heels into sneakers comfort wise. They are made of a super concentrated gel and are 25% thinner than other insoles on the market meaning they'll fit in even the most slender shoe and won't crowd your toes. I bought the Everyday Heels at Target, but they also have four varieties in total including a set for Extreme Heels, Open Shoes, and Flat shoes all designed to alleviate pressure points created by the different shoes that women wear.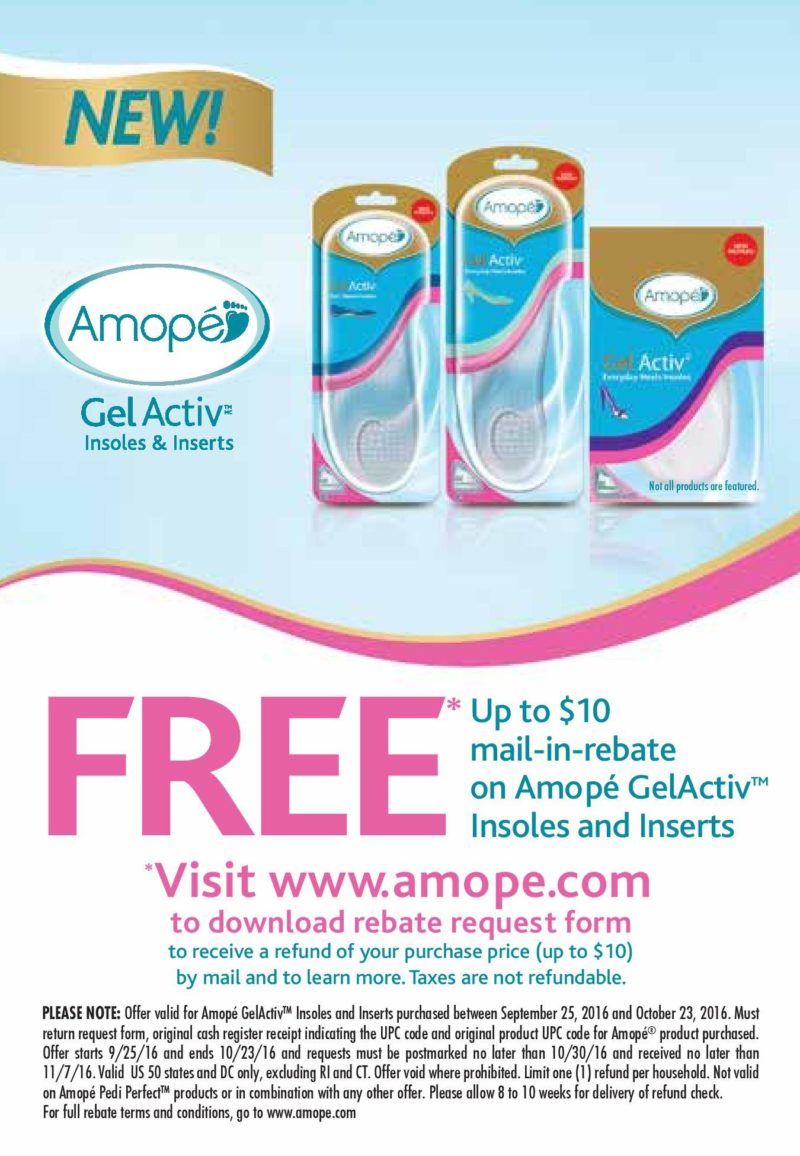 Plus! You can get them for free after your mail-in rebate meaning that they are zero risk AND you can remove the insoles from one pair of shoes, add them in another and they won't lose their stick! Translation: Buy one set of insoles and wear all of the neglected shoes in your closet when they're transformed into your new comfiest pair with the insoles. Turn your heels into sneakers!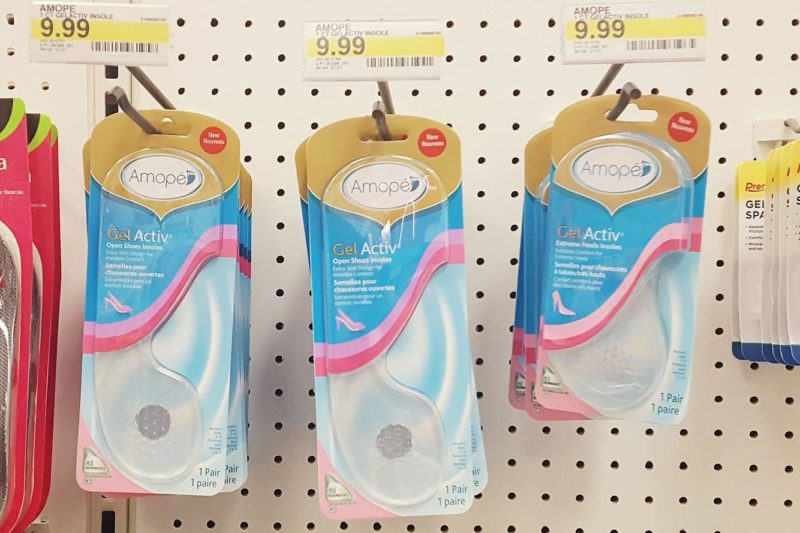 Swap your shorts out for jeggings
I love when I can finally start comfortably wearing jeans each fall because jeans = no shaving my legs which is cause for celebration as far as I'm concerned. The switch to skinny jeans or jeggings also pair perfectly with the swap to fall footwear.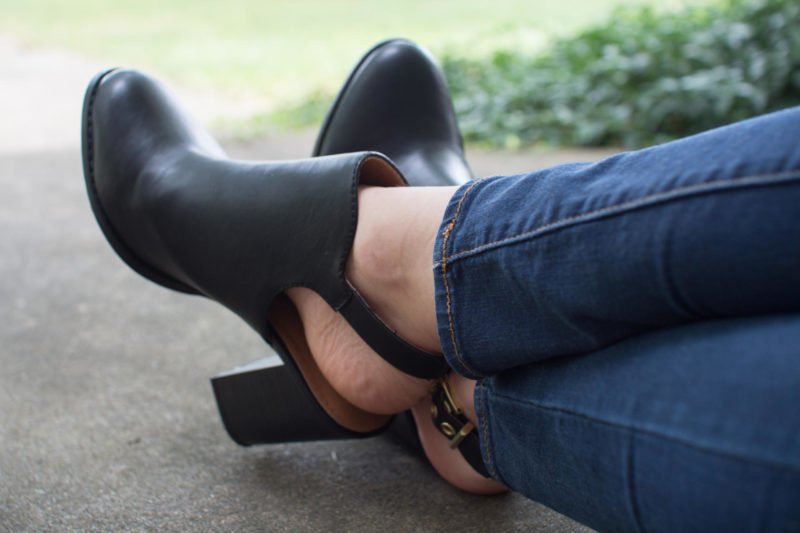 Skinny jeans are the ultimate versatile lower body wear because they pair perfectly with just about anything. Long tunic? Yep! Summer tank top? Sure thing! Cozy sweater? You betchya! I know that this is a basic tip, but come on! I couldn't not sing my praise for skinny jeans in a post all about fall, it just wouldn't feel right.
Fall hats
Hats are my jam, I went through a phase when I was eight where I wore a hat every single day for months on end. While I was picking up my Amopé Gel Activ Everyday Heels Insoles I also found my new favorite felt hat at Target and I'm so excited to rock this little number all fall long.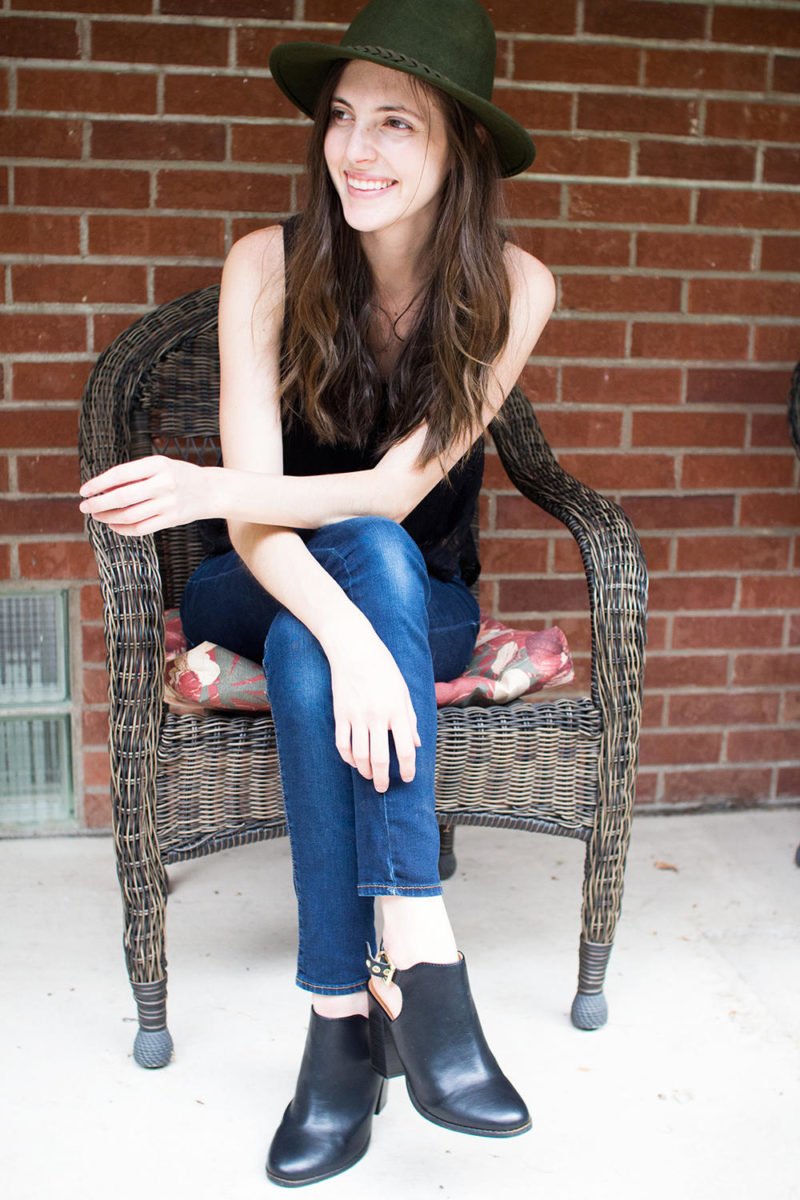 When it comes to hats, I don't discriminate. Baseball caps, fedoras, newsboy caps, felt hats, anything. They are a great way to look a little more fall friendly without having to deck flannel or cable-knit. Hats also earn bonus points because they help disguise even the worst bad hair days. Believe it or not – I think one of the best places to find hats are resale shops, my local ones are always overflowing with beautiful, unique, and sometimes even vintage pieces. Of course make sure to properly clean and disinfect any hat that you buy used! I want to know – how many pairs of fall shoes do you own? How many of those shoes do you actually wear? These insoles allow you to wear them all!
#Amopé #ShoeLove