When people say that someone or something has changed their lives, I used to be prone to thinking that they were being dramatic. Now? I totally get it. Today is my third blogging anniversary and I still can't believe all of the opportunities it's given me and how much I've changed thanks to blogging.
This time three years ago I was an awkward little nobody. Today? I'm an awkward little nobody with a blog.
Kidding.
But this time three years ago I felt like an awkward little nobody and I really wasn't excited about the future. More than anything, I was scared.
Beyond that – I was lonely. I was a freshman in college and everyone who I met put partying above all else and I've never been into that so making close friends was hard when everyone I knew disappeared to frat houses from Thursday to Sunday. I had a lot of friendly acquaintances, but no one I was super close to. Unless you count my three best friends who were in three different states, the closest six hours away, that is.
I felt a need to start connecting with people again and the fact that I was already a semester deep and had no best friends was discouraging, so I turned to the internet. I'd had secret blogs on blogspot in the past, but never anything I took seriously, so I decided to try my hand at blogging and do it right. I started a blog – buying my own domain and all, and started creating content.
At first, it was bad. Like, really bad. I didn't know how to format posts or write things that people actually wanted to read. My pictures were small and unappealing and my posts and getting more than 10 views in a day was a huge accomplishment.
I didn't know how to format posts or write things that people actually wanted to read. My pictures were small and unappealing and getting more than 10 views in a day was a huge accomplishment.
Fast forward a month or two in and I found blogging communities on Facebook. These are pages where bloggers can ask questions, make friends, and find new blogs. And 99% of these communities? They are super welcoming. My blog posts hadn't gotten any better, but all of the sudden I had people from these communities reading and commenting and it felt good.
That inspired me to start taking blogging more seriously and work at making my content better and before I knew it I was getting over 1000 views a day. And all of the sudden I had this blog that I created myself that I was so proud of and it was bringing me opportunities I couldn't have dreamed of. Here is a flashback to some highlights: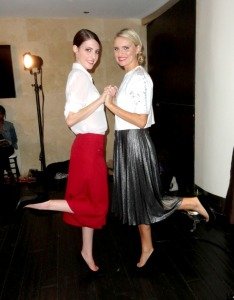 The first "big" blogging opportunity I ever had was walking with a ton of awesome college students and bloggers in College Fashion Week hosted by Her Campus. This came at the tail end of my "awkward little nobody" phase and having this opportunity gave me so much confidence. It felt good to meet bloggers I'd only ever talked to online and have them tell me they read my blog and loved it – that was the first positive reinforcement I ever got for my blog outside of my close friends and family. The show was in Chicago, and most of the girls there went to DePaul or UChicago and all of the girls there came in already knowing someone. Despite that, I didn't feel out of place or like the odd man out and I was able to make close friends – some of who I still talk to today.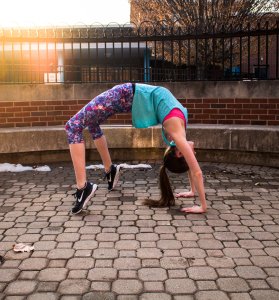 A few months later I got an email from Soffe – one of my favorite fitness brands of all time. I grew up wearing their clothes and was so impressed by their glow up. When they reached out to me to collaborate I was honestly in disbelief. I'd done partnerships with brands in the past, but never any so big as Soffe. I wrote the post that not only lived on my blog, but that they had an excerpt from it on their official website, and they shared my pictures and links on social media – this helped me broaden my audience and reach more people. They also offered to pay me far more than any company ever had in the past, leading to me valuing myself, my work, and my blog more and treating it more like a business.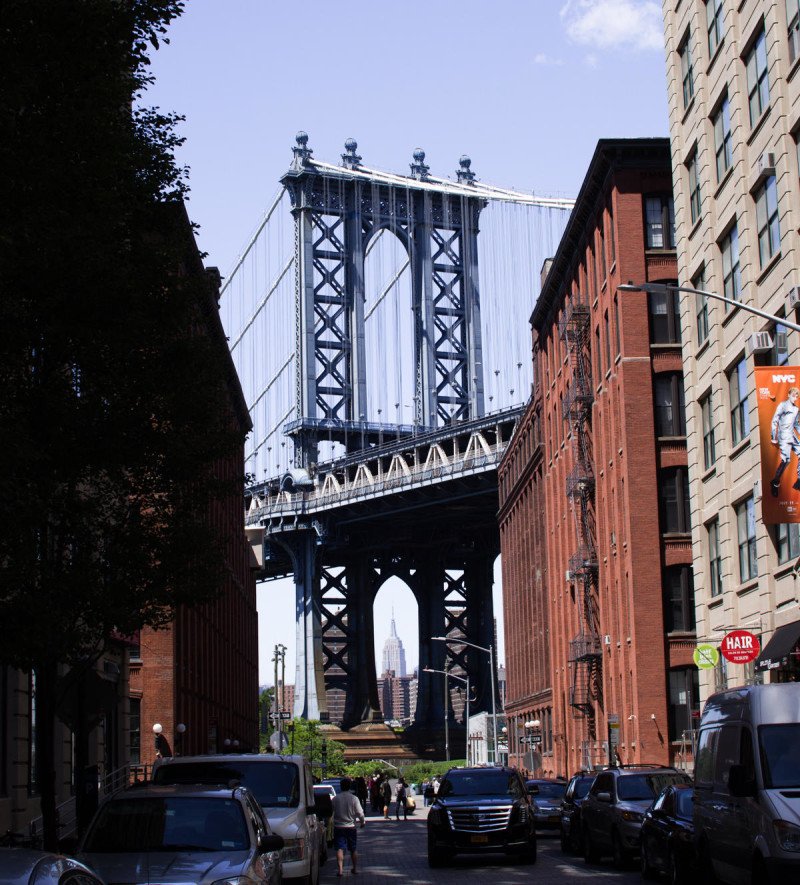 That summer I got a grant from Keds to go to New York City and attend a blogging conference. The grant covered just about all of my expenses So I was left paying just under $100 for the entire 5-day experience. This was my first time ever traveling all alone and I wouldn't have had the confidence to even six months prior. Knowing that I'd be meeting some of my closest friends (who I'd only ever talked to online!) made me more excited than nervous and it was an incredible experience. I connected with a lot of bloggers, learned a lot of ways I could grow my blog and be a better blogger, and I was finally able to cross "visit NYC" off of my bucket list.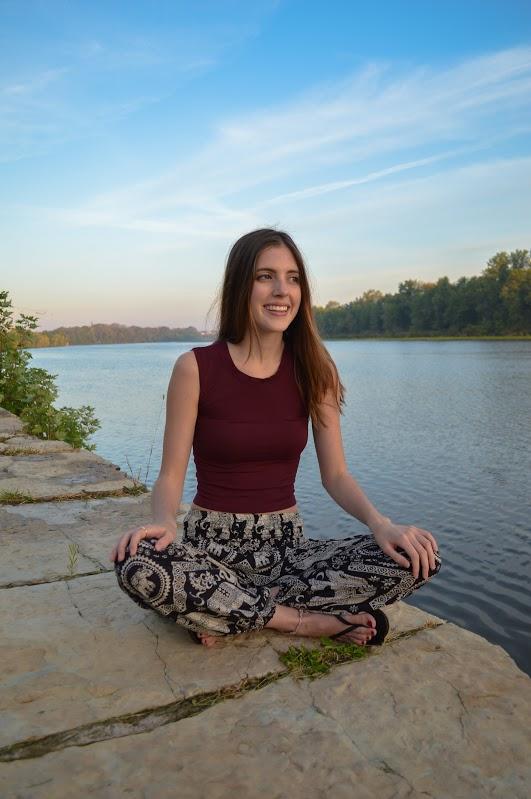 Blogging also introduced me to one of my best friends. I met my friend (and v v v talented photographer! This picture is from our first shoot together), Desiree, online but then we realized that not only did we grow up in the same area, but we graduated from the same high school and our paths just so happened to never cross. Realistically, without the internet and blogging, our paths never would have crossed, either. Furthermore, that path crossing I'm talking about? It happened at just the right time. If you have been around here for a while, you might remember that I hit a rough patch in the fall and winter of 2015/16 and in the winter of 2016 Desiree and I started going on weekly coffee dates and that gave me something to look forward to and always left me happier than I was before the coffee date. There is a saying that says "trust the timing of your life" and meeting Desiree gave that quote new meaning for me.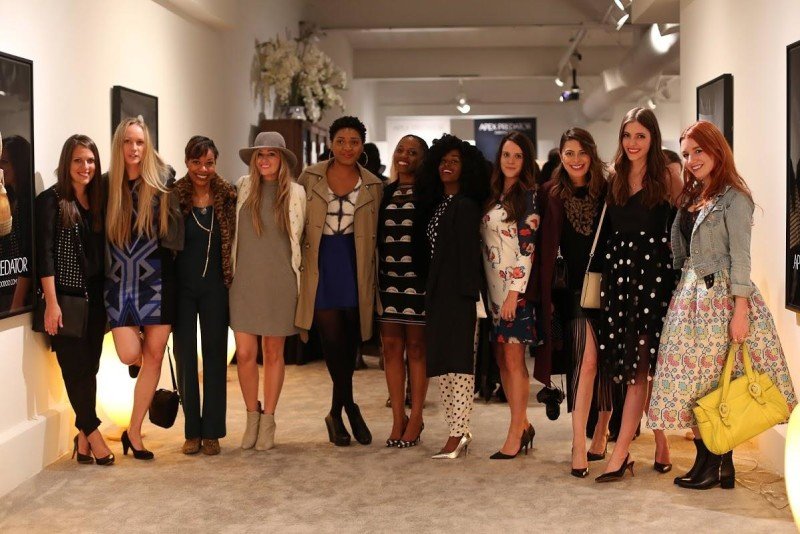 In November of 2015 I had the opportunity to cover St. Louis Fashion Week and it was my first paid press trip. I was one of the smallest bloggers there and had a lot of trouble getting into a lot of the events because I was also the only under-21 but that didn't stop it from being one of the coolest experiences. I got to sit front row at a huge fashion show, meet other midwest bloggers, and talk to local fashion designers.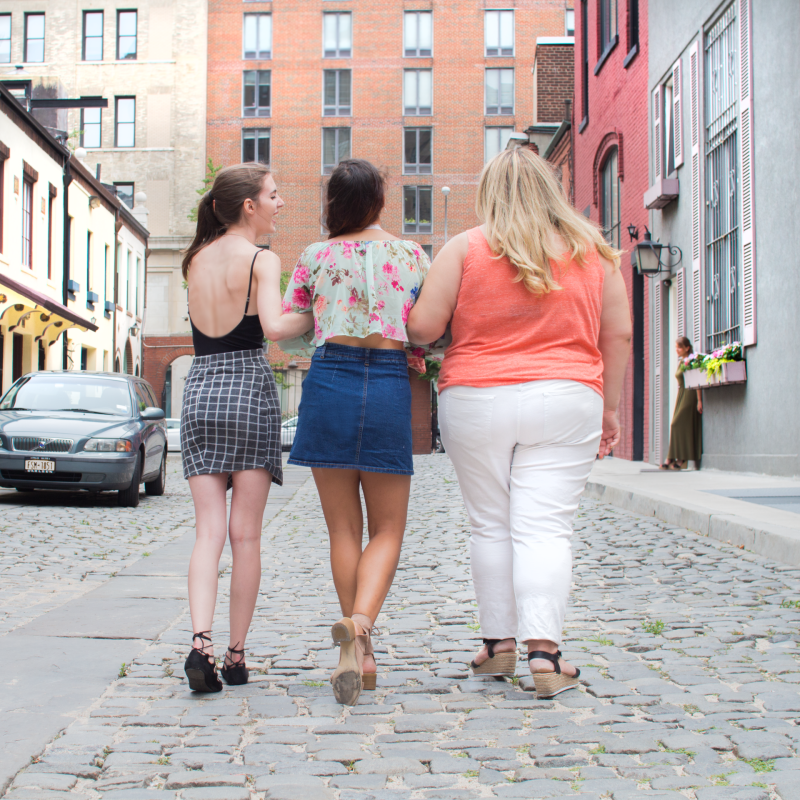 In February I got a tweet from my current boss asking if I was interested in an internship. Nevermind that it was a content marketing internship and I was a science major (who was currently taking time off school), my blogging had given me the skills and experiences needed to be a successful content marketer. I moved to New York City a little less than a month later and I stayed there until August. It was an amazing experience and I love the city – living there just wasn't for me. Today I'm still a content marketer at Teachable, now I just work remotely from the midwest.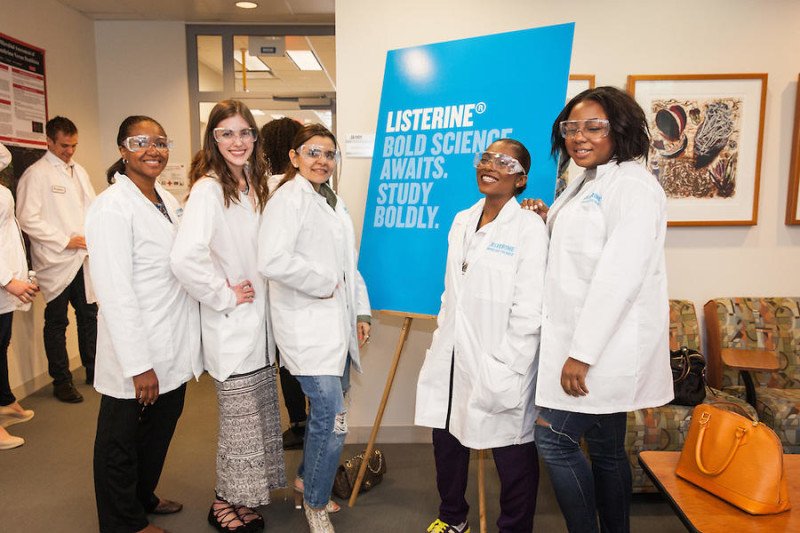 One of the more obscure (but just as cool!) opportunities I've gotten as a blogger is the opportunity to go to the Listerine Headquarters in New Jersey and meet a bunch of other bloggers. It was part of their "Be Bold" campaign and the press trip was talking all about ways that we could be bolder in our everyday lives and how we can encourage others to do the same. Besides that, we got to keep the super cool lab coats.
In late July I was chosen to be a conference correspondent for Her Conference – the coolest blogging conference around. Being a correspondent meant that I got front row seats to the speakers, a special swag bag (always fun!), and I got paid to cover an event that I was already super pumped to go to, regardless. Her Conference is held by Her Campus and the InfluenceHer Network, organizations I have a world of respect for and who have given me more blogging opportunities than anyone else. Their Facebook group is one of the first I joined and is still among my favorites.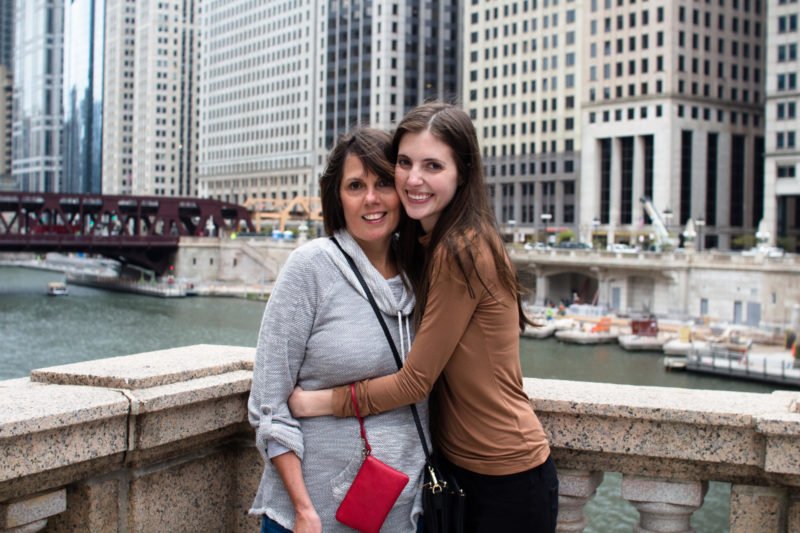 Remember back when I got to walk in College Fashion Week? Well in October I had the opportunity to be a paid correspondent and cover College Fashion Week as a blogger. I got to take my momma, her best friend, and her best friends daughter (who happens to be one of my best friends) and before the event there was a dinner with a dozen other bloggers who are all local and all lovely.
What's next?
When you are a blogger, things are fairly unpredictable. I have a press trip coming up in a month and a half, but other than that I'm taking things one day at a time. At one point my goal was to become full-timeme blogger as soon as possible but now I'm enjoying having a job and getting to invest my blogging income back into growing my blog.
My ultimate goal is still to become a full-time blogger, but now my goal is to reach that point around the time I start a family because nothing appeals to me more than the idea of being able to stay home with my little ones when I am a mom, and hopefully becoming a foster mom which I know would be harder to manage if I had a 9-5.
I can't see myself ever giving up on blogging, because it is the best decision I've ever made. I'm always amazed when I think about all of the opportunities and people blogging has brought into my life. Blogging has given me my career and my closest friends, and it's not exaggerating when I say that I would be a totally different person without my blog.
My blog has taken me from someone who saw herself as an awkward little nobody to someone who is going to make a real impact on the world some day.
Thank you all who have been along with me on this journey – whether you've been here the full three years or this is your first post – whether you know it or not you've made my wildest dreams come true.