A few weeks ago Chris and I adventured away from the blistering cold that is the midwest in January and headed to visit his family in southern California. I'd never been, and it's been a few years since he'd made it out that way so it felt like a new adventure for both of us.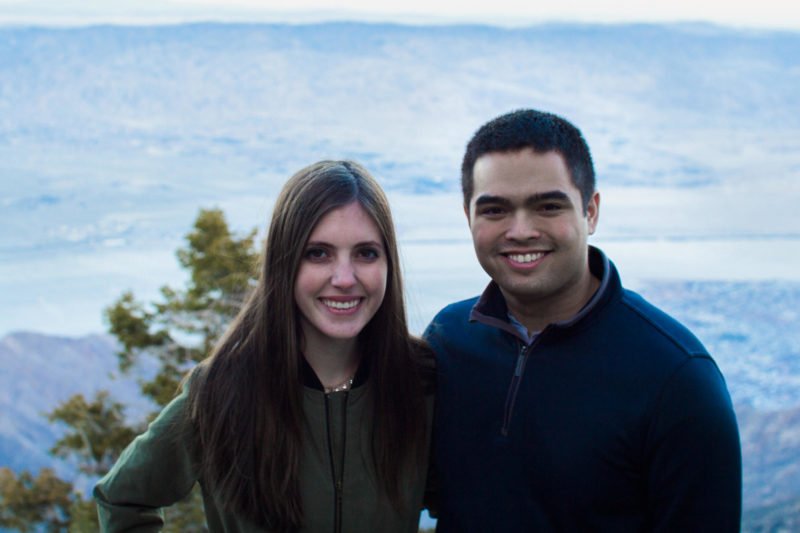 This was our first time traveling together – and luckily for us it went pretty smoothly.
Of course nothing is ever perfect and on our flight from the Quad Cities to Chicago we were still waiting to get off the plane when the gates closed for our connection. We stood in a long line waiting to get rebooked where we saw a lot of adults throw temper tantrums (bless everyone who works in an airport, you're a champ!). Us? We were pretty excited to get free food vouchers ($20 each, y'all!) and they put us up in a V nice hotel. No complaints on our part.
We got to our hotel around 11 at night and had to be back to the airport by 5, so we were running on fumes when we landed in LA, but we did adventure and see the beach with Chris's Aunt Vicky for a few hours before a much needed nap.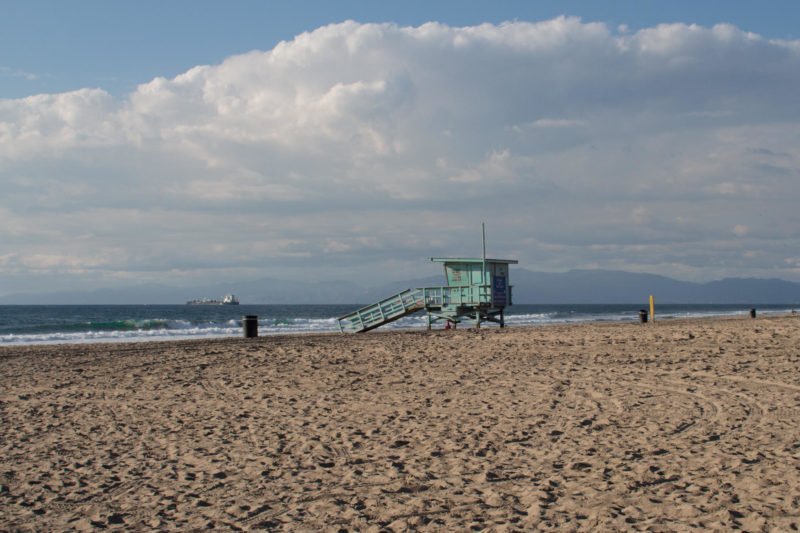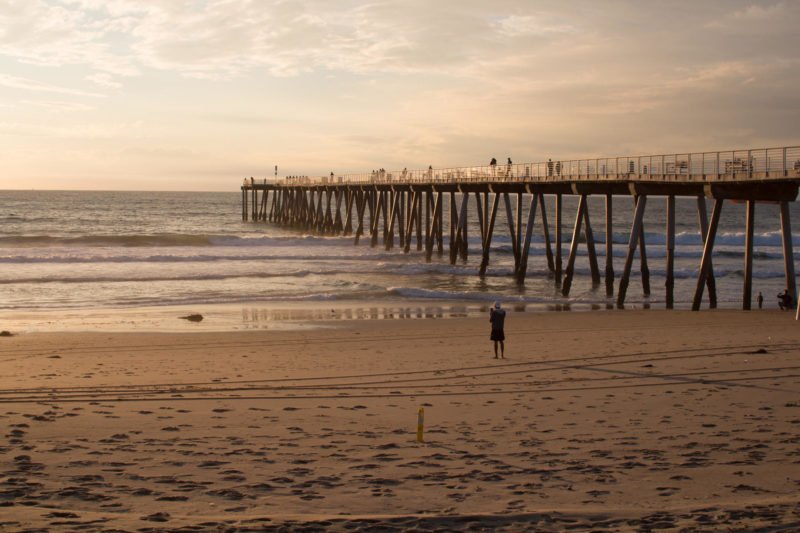 On that Saturday we left LA to head south to Temecula where I met the rest of his family. I'm not going to lie – it was an intimidating car ride knowing that there were going to be so many new people who I really wanted to like me, but instantly they put me at ease when we arrived. His family is really nice and welcoming so it took all of five minutes to feel comfortable.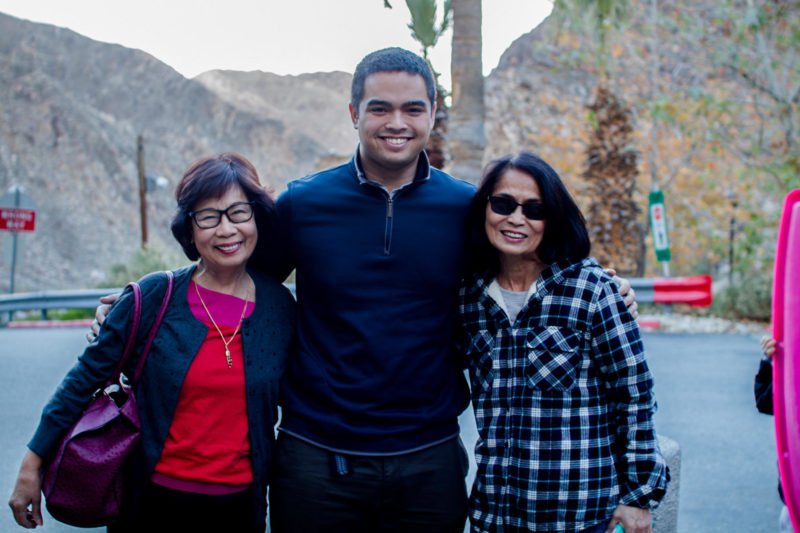 Chris with his Aunt Filena and Aunt Teresa
We did a lot over the ten days we were there (or technically nine, thanks to our missed flight) including going up a mountain on an aerial tramway, gambling for the first time (Chris won $80 and only played a total of ninety cents!), eating a ton of great food, getting to know his family, getting grand tours, and swimming in the ocean.
A bit of that great food I mentioned – Manhattan Beach Creamery. We saw Ty Burrell there!
We adventured with Chris's Aunt Tina, Uncle Gregg, and Cousin Robert one day in San Diego and Chris and I couldn't help but sneak into a puppy store where there were a dozen puppies who all wanted to come home with us. Unfortunately these dogs were several thousand dollars each (But really y'all, adopt don't shop!) and I wasn't sure we'd be allowed on the airplane with them.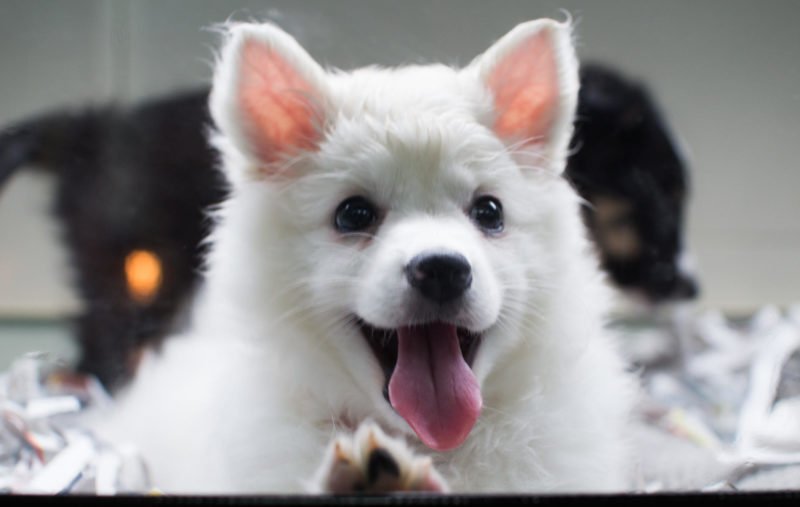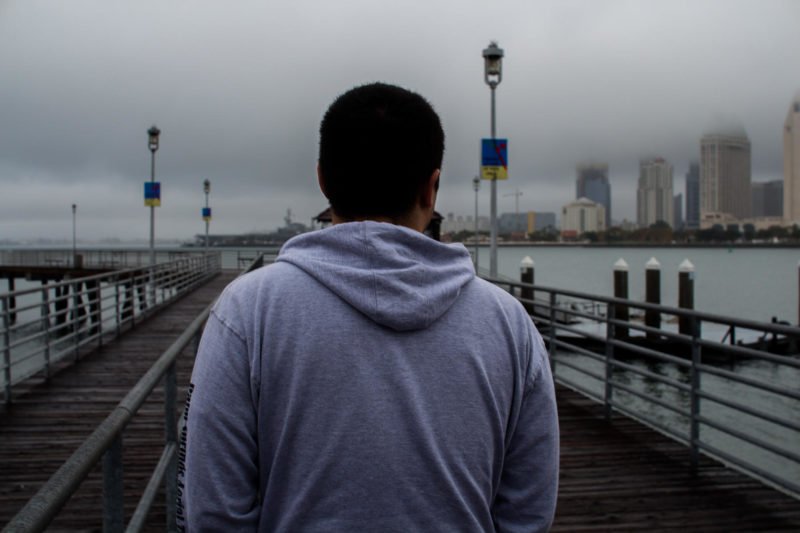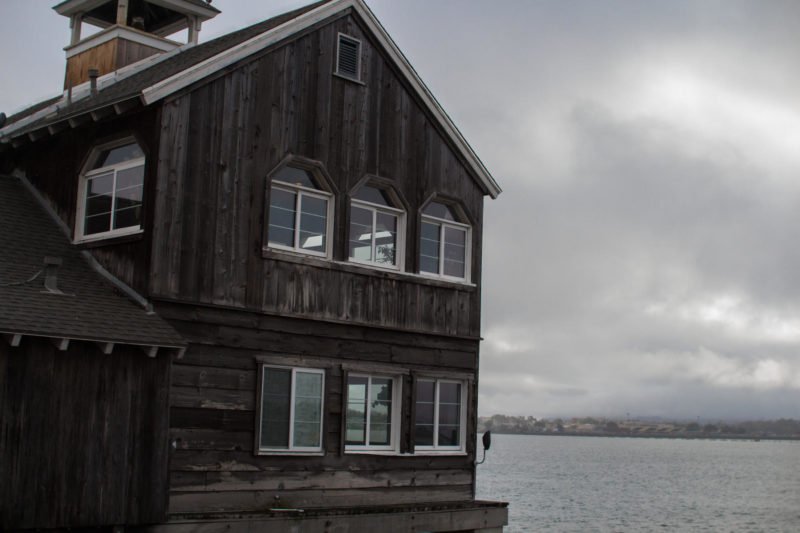 Even the gloomy days were 100x nicer than the weather we were having home in Illinois!