This is a sponsored conversation written by me on behalf of PEOPLE®, StyleWatch®, InStyle®, and Sunset®. The opinions and text are all mine. Thanks for supporting the brands that make Mostly Morgan possible!
My generation seems to be obsessed with being workaholics – whoever stayed the latest at work, or whoever got the least sleep last night wins. Instead of bragging about being efficient and getting off an hour early, my peers wear the fact that they stayed in office until nine as a badge of pride.
While I admire my hard working buds, and applaud them for their dedication and drive, something about this new phenomena doesn't sit quite right with me.
I mean, I've always been a big proponent of relaxation, self-care, and me time. I'm all for working hard and putting in the time and effort, but at the end of the work day you deserve to take time for yourself and unwind.
I try to have a bit of me time every night, even if that means just relaxing with a face mask on for ten minutes before bed. When I have extra time and really feel like treating myself I go all out and make a day of it.
This means heading out to my local Jewel-Osco to pick up ingredients for my favorite smoothie, a bar of chocolate or two, and some reading material. I'm a big fan of People for celeb style inspo, and InStyle for more in depth reading.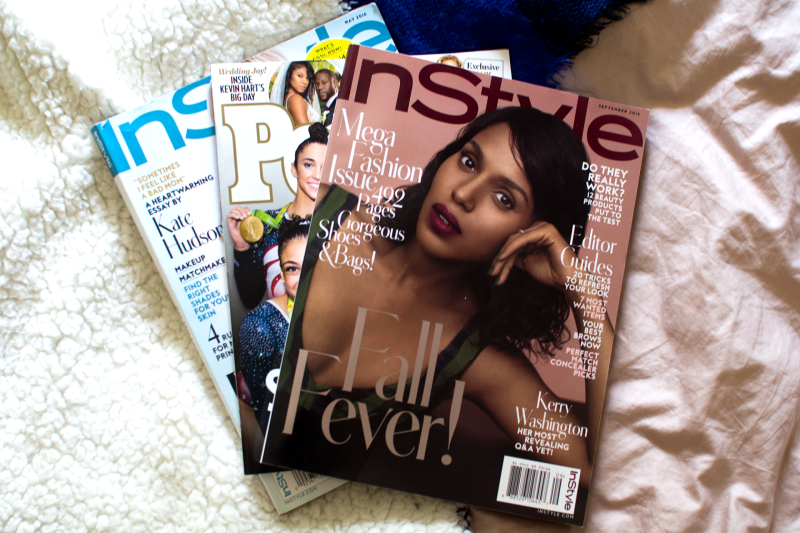 As a blogger I obviously appreciate the written word, and as much as I love reading updates online, there is something special about being able to physically hold and read a magazine.
My "treat yo'self" days usually start with tea, a facemask, and a bubble bath – I'm a bit of a busy body and I can't just lay back and relax, so I'll bring in my laptop and watch TV shows (because you know this clutz would drop any book or magazine straight into the water.)
From there I'll light a few candles – I'm a bit of a candle enthusiast – the more the better! I might do some easy stretching and yoga, or more likely I'll pull on a comfy sweatshirt and climb into bed and read.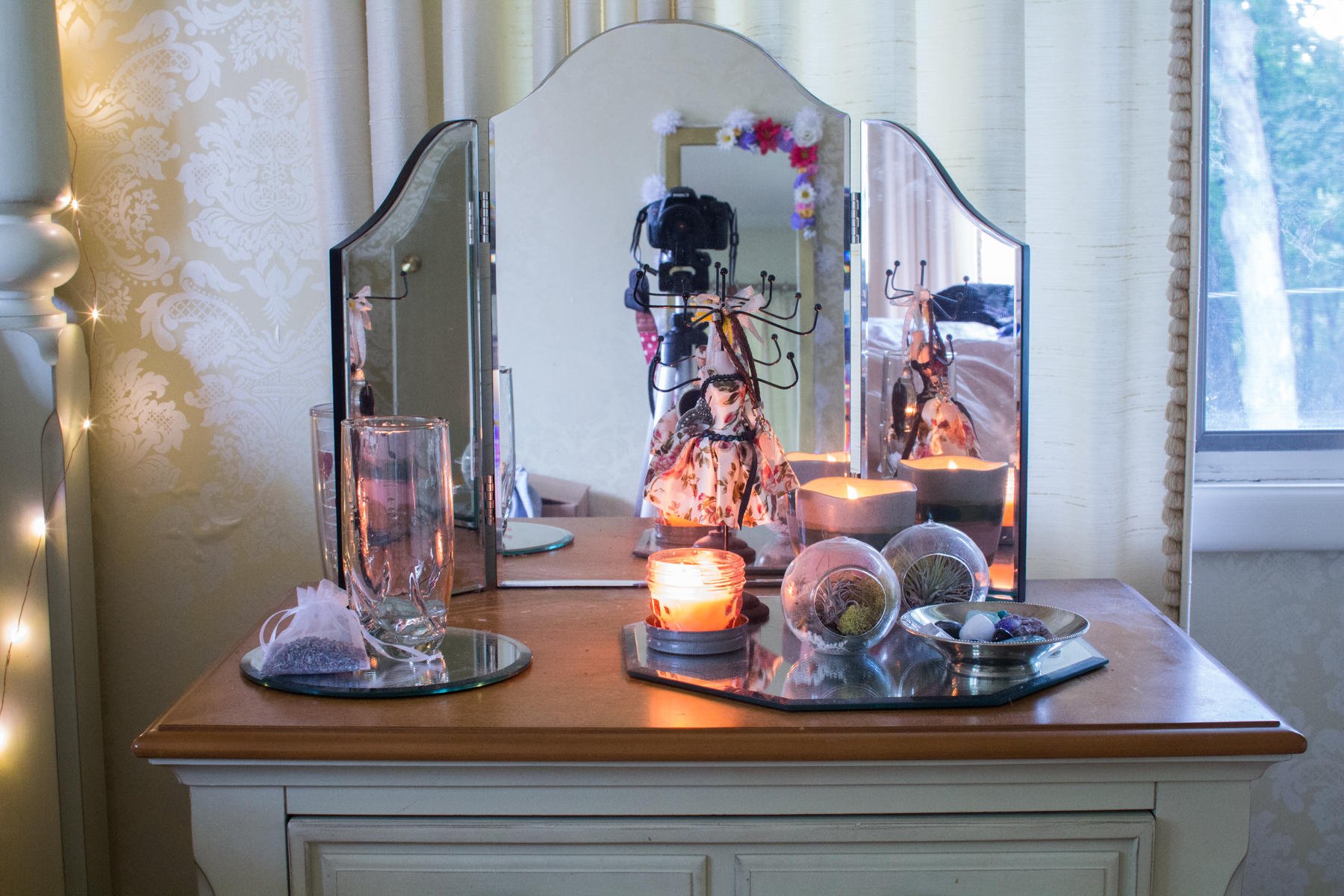 After a bit of a hiatus I've been getting back to journaling in a big way, and reading magazines has been a great way to come up with prompts. Whether I'm getting inspired by a fashion trend or writing a response to a story I read I love looking to magazines for inspiration.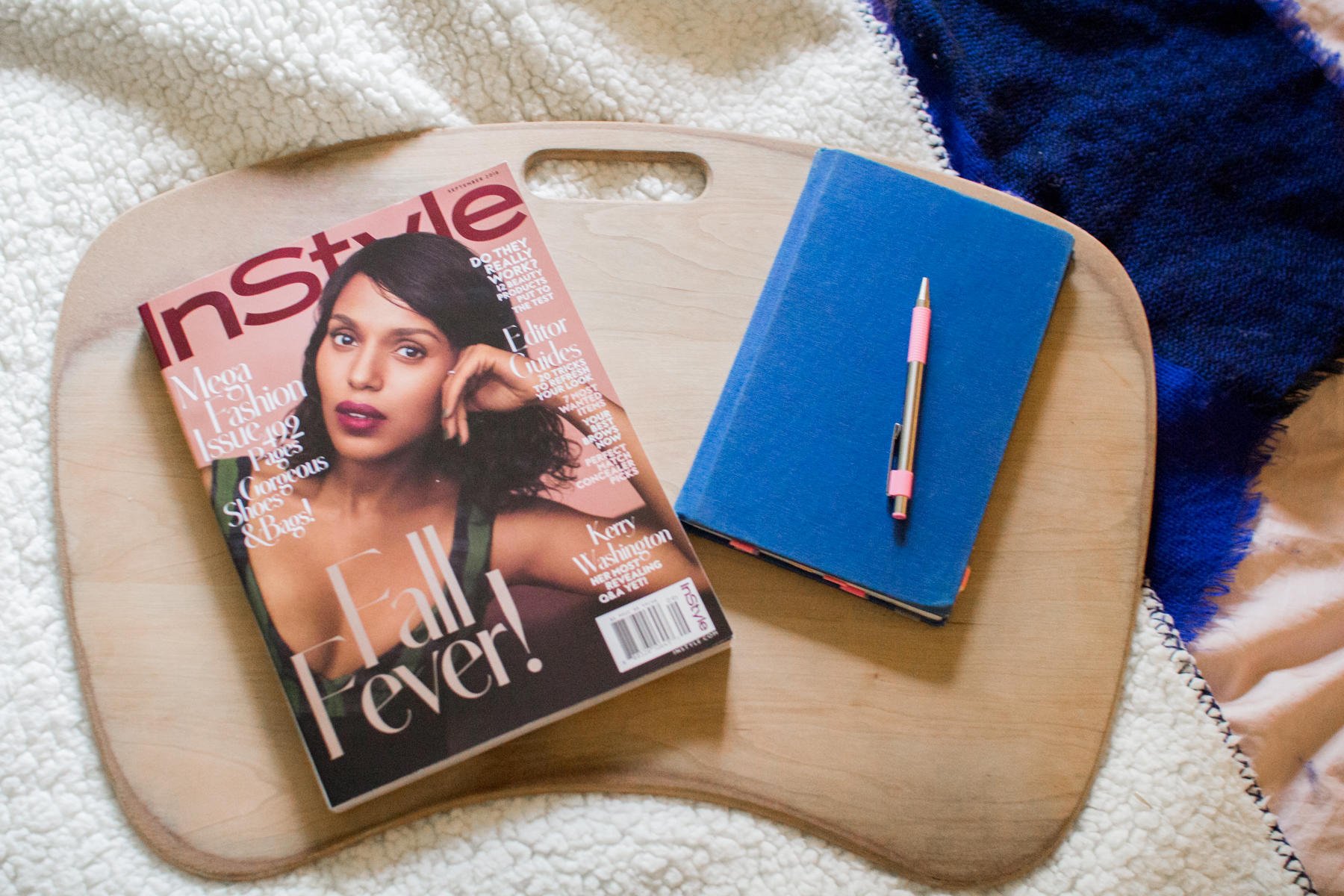 When I'm taking some "me time" another important thing I add to my routine is music. I'm a big fan indie and indie pop, a few of my favorite bands are The Fratellis, Airborne Toxic Event, and He is We. Chances are that if I'm alone doing anything be it relaxing or working, I've got music playing in the background.
Before I sign off – I want to encourage y'all to go out and grab a few magazines now – the September issues are out (swoon!) so it's a great time to stock up. Plus, I was able to get a dollar off at Jewel using MyMixx!
What are your favorite ways to treat yo'self with some "me time?"
You can visit your local participating Safeway, Jewel-Osco, Vons, Pavilions, Tom Thumb, Randall's, Shaw's, Carr's, or Acme Market and get $1 off PEOPLE®, InStyle®, StyleWatch® or Sunset® magazine too through Just for U or MyMixx, while supplies last through 10/18/16!
.