This post is written in partnership with Tampax and Amazon. All opinions are my own.
Spring Break is right around the corner and I couldn't be more excited. I'm not in school anymore, but that doesn't mean I'm not fully planning on taking advantage of spring break travel deals.
I've been talking a lot with my friends on taking a trip this spring, and we've pitched ideas from the Wisconsin Dells to Costa Rica and just about everywhere in between.
Clearly decision making isn't any of our strong suits.
With that said, no matter where we end up, a few things are certain: We're going to have a blast, adventures will be had, and I'm going to have to bend over backwards to keep myself from overpacking.
With that said, I'm finally getting into the swing of traveling without trying to cram everything I own into my carry on.
I've learned a lot about how to pack the essentials without overpacking (no matter how tempting it may be.)
I'm a chronic "what-if-er" I'm always thinking ahead and worried about a dozen different scenarios and I want to pack for every single one. That's a no-go. There are some "what-if's" you need to be prepared for (*ahem*, like your period coming 9 days early) but others are so unlikely you shouldn't even worry yourself with them.
With that said, here are my tips for packing the essentials this spring break.
Create an agenda
Personally, I like to go with the flow on vacation and you'll likely never see me create an hour-by-hour or day-by-day itinerary.
But I'm all about creating a loose list of things I'd like to potentially do on my trip.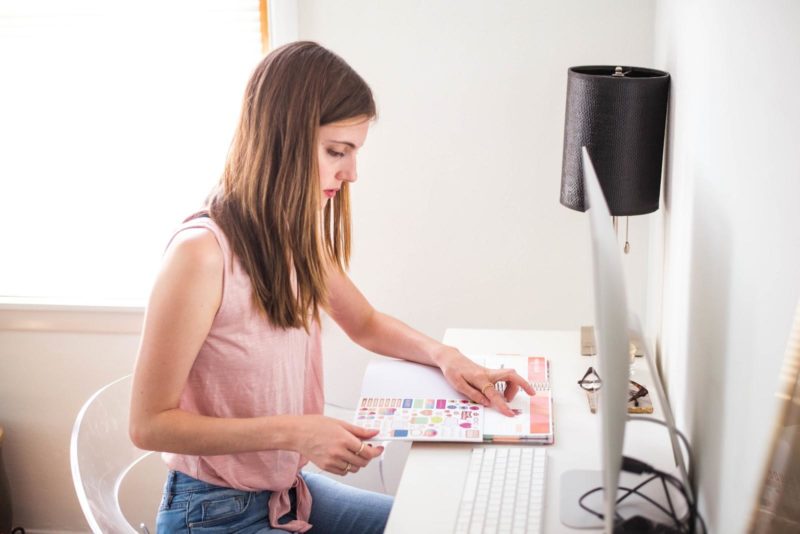 Whether you want to plan by the minute or wing your entire trip, knowing your must see attractions will help you with packing.
For example, if you're going to the Pacific Northwest, your first instinct probably isn't going to be to pack your itty bitty bikini. But if hiking is on your must-do list, you may find that your chosen trail just so happens to pass by a swimming hole. Knowing that ahead of time lets you pack what you need without having to drop any extra cash on last minute shopping runs during your trip.
And maybe you'll want to pack a wet-dry bikini bag so you don't get everything in your bag damp.
When I'm making my list of attractions I want to see, I also indicate what I'll need for each given attraction. Whether it's cash, comfy shoes, or formal wear, it's great to have everything written out on one page.
Prepare for the worst
Normally, I'm not into the pessimistic doomsday attitude, but when it comes to travel it's important to anticipate what can go wrong.
When I was in San Francisco, my wallet got stolen. It's not something I prepared about or anticipated happening, but I did happen to have extra cash in my backpack. It was a stroke of luck, and nothing I prepared for, but after I canceled my credit cards, I got off relatively scotch free.
On the other hand, that could have been catastrophic and it woke me up to the magic of preparing for things to go wrong. When you're traveling you should always have:
A copy (or two or three) of your passport or ID card

Cash stashed away in several different places (your wallet, your backpack, the sole of your shoe, etc.)

A list of emergency contacts in case your phone gets lost

Your bank and credit card company's phone number in case your wallet gets stolen

I have

a card holder attached to my phone

for my most important cards like my license and debit card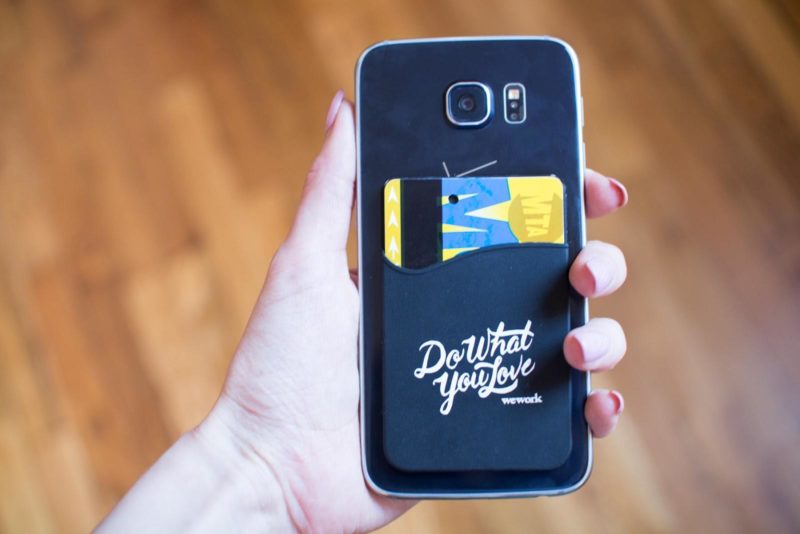 Now, if you're a person who gets a period, you should also be prepared for that to sneak up on you when you least expect it.
If you're prepared, honestly, getting your period when you're not supposed to isn't the worst thing in the world, but when it comes out of nowhere like a ninja and the nearest tampon is 8 miles out of the jungle you're hiking through? It can be a bit of a downer.
That's why I advocate for having feminine hygiene supplies everywhere. Whether you end up needing it yourself, or you get to fly in like someone's superman and save the day, there's always going to be an argument for having a tampon on hand.
Pro Tip: Buy your feminine hygiene in bulk. Chances are, your period isn't going away anytime soon, so you really can never have too many tampons.
Tampax sells their Tampons in bulk on Amazon (did somebody say two day shipping, y'all!?) and you can currently get $4.50 off yours if you order today the coupon will be applied at checkout. This super great discount is only available until MArch 3rd, make sure to stock up and save before it runs out.
Tampax Pearl is an absolute lifesaver because it features the LeakGuard Braid which stops leaks from starting and makes it easier to enjoy your vacation from beginning to end.
From there, I recommend storing emergency tampons in:
Your purse

Your car

Your backup purse

Your boyfriend's bathroom

Your suitcase

Your carry-on

The pockets of your dress with pockets

Your hiking backpack

Anywhere else with storage
I'm not kidding, if you come around me it'll be like an easter egg hunt except instead of candy-filled eggs, I've got feminine hygiene products in every nook and cranny and purse and bag in my apartment in case of a women's health emergency.
Pack versatile pieces
I know, you're on vacation and you want to put your most fashionable foot forward and avoid pulling a Lizzie McGuire outfit repeater fiasco, so this one requires a bit of planning.
Instead of wearing the same outfit every single day, you can mix and match pieces that go well together.
When I pack for vacation, I tend to choose a lot of neutrals that can pair well with several different outfits.
If you want inspiration on this, I recommend checking out this Pinterest pin.
And, not to sound too much like your mom or anything, but don't forget your jacket. Even paradise can get a little chilly during your late nights, so make sure that you're thinking ahead and you've packed something to keep you warm.
What are your travel essentials? Are you an overpacker like I tend to be?