This post is written in collaboration with Modsy. All opinions are my own.
I moved into my dream apartment a few months ago, furnished it with the necessities, and then kind of lost motivation.
Once I got my desk and my couch and my TV and a few decor pieces for good measure, it felt done enough that I didn't have that same drive to constantly check Goodwill for new furniture pieces or peruse the home decor aisles of Target in an obsessive manner.
Despite my lack of fervor in completing the decorating process, I'll be the first to admit that my living area still looks a little bare.
I've never had that great designer's eye. I can tell when somethings wrong but I don't necessarily know how to make it right. And that's why I was over the moon when I heard about Modsy.
In short, Modsy basically acts as your own personal interior designer. They help you design your dream space and visualize how everything will look before you buy a single thing and they're willing to work with your vision and personal style to come up with a space you love.
Psssst! Sign up for Modsy with code MORGANTIMM20 for 20% off!!
And the process couldn't be any simpler, either.
Getting started with Modsy
You snap pictures of the room you're decorating (no need to tidy, they'll work around your clutter), take a few measurements, upload a floor plan, and then complete your style profile so the Modsy Team can get an idea of what type of vibe you're going for.
Before pictures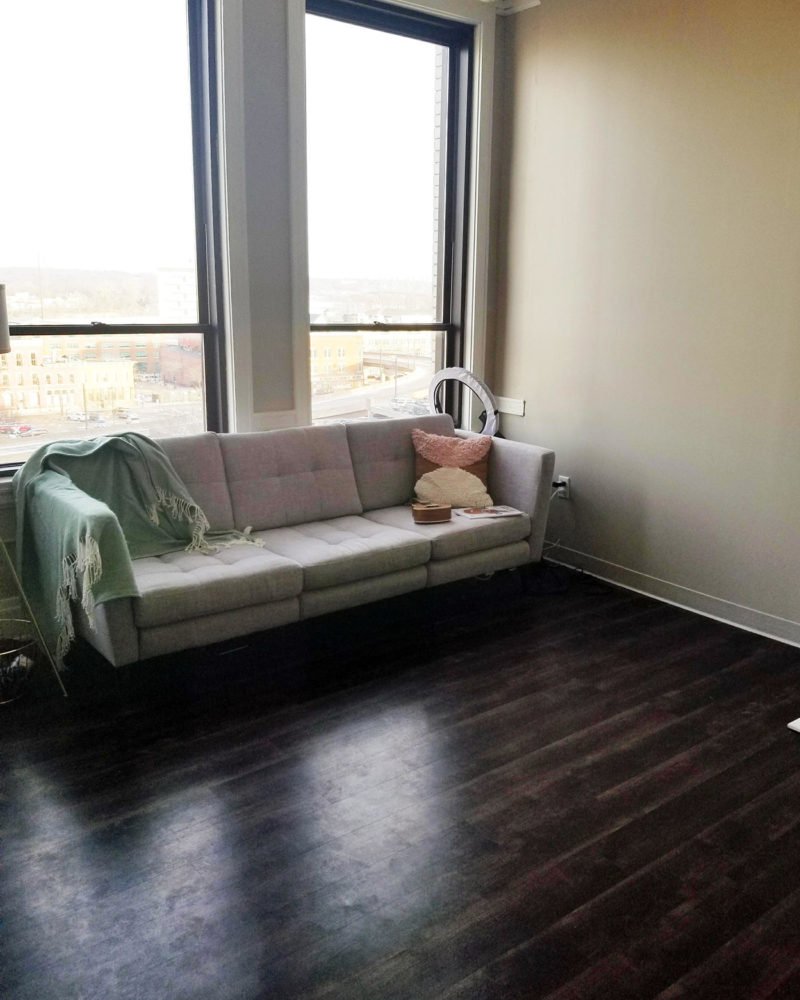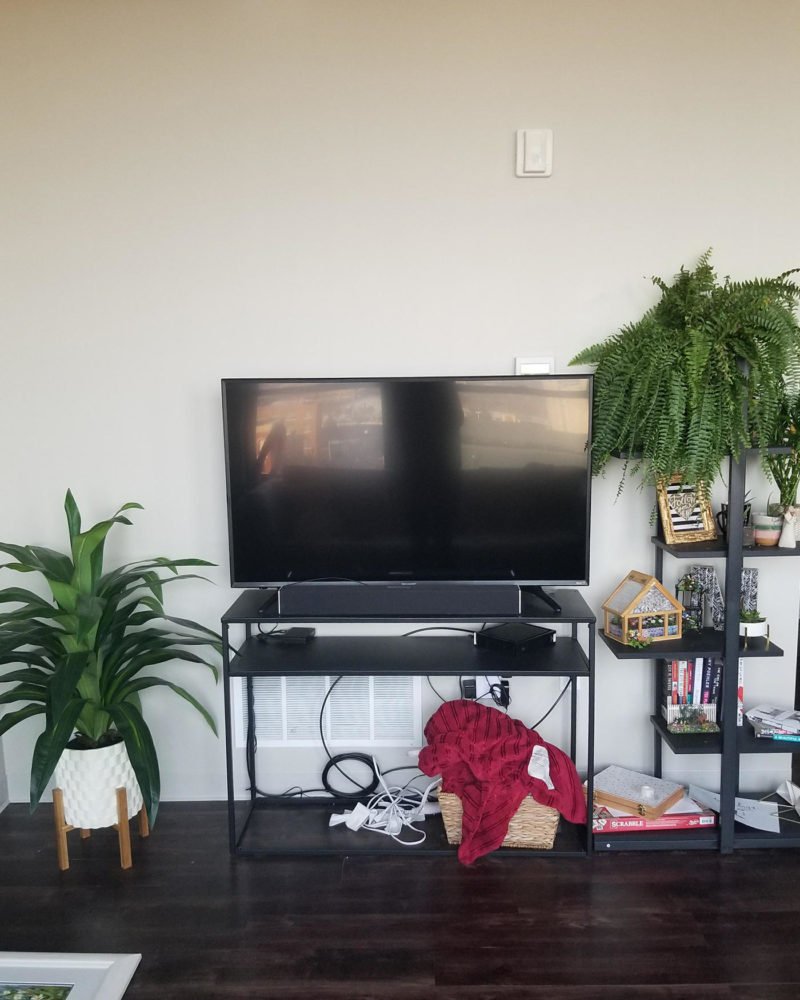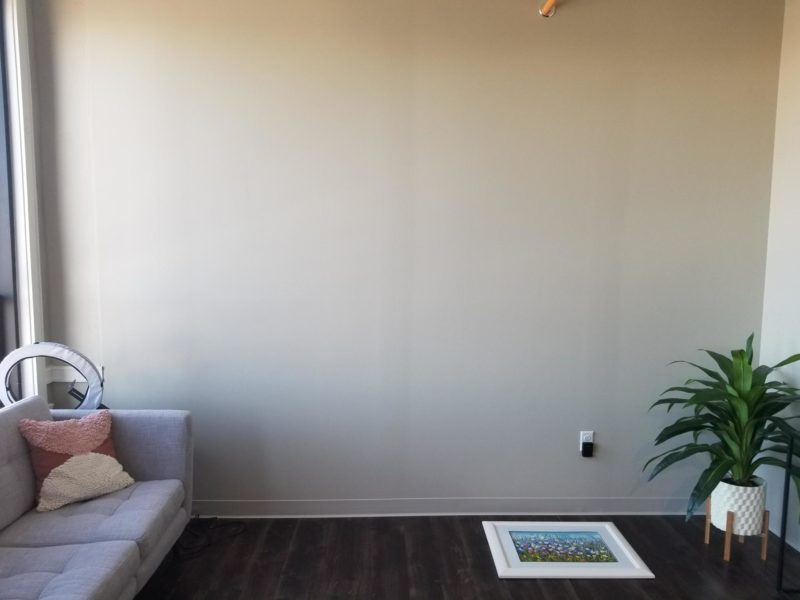 After you've submitted all the necessary materials, the Modsy team will begin to work at customizing your space combing through thousands of products and hand selecting the ones that best align with your vision.
Going in, I really had no clue what to expect. Honestly, part of me was prepared for disappointment as I'd resigned myself to the idea of my space being especially tricky to decorate.
My apartment is an open design, and the living area is really just an extension off the kitchen. There's one wall of windows where I've got my couch, a big blank wall, and then across from my couch is my TV.
The space isn't huge, and none of my decorating efforts have panned out the way I'd imagined them.
But Modsy blew me away.
The team was able to imagine my space in a way I couldn't. The way they styled the space added a lot of interest without feeling cluttered or cramped – something I was really worried about.
With my package, I was able to request unlimited design revisions and talk one on one with a Style Advisor to really pinpoint the exact look and aesthetic I was going for. The crazy thing, though? I really didn't have any changes I wanted made after receiving the two sample designs.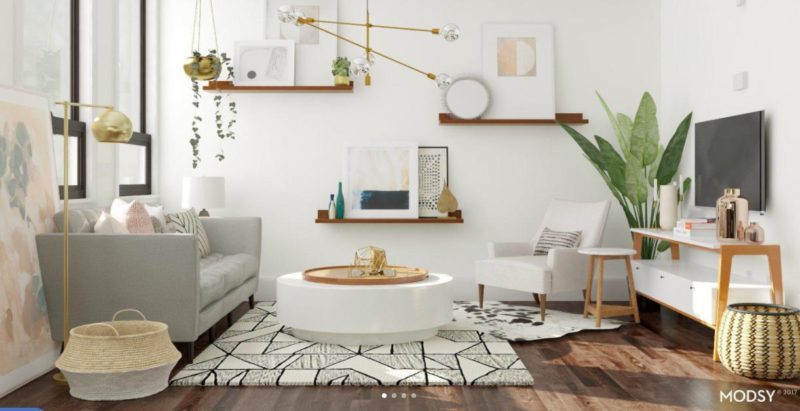 The coolest thing about Modsy is that the designs are highly realistic, you almost feel like you're looking at a photograph of a real room. The realistic designs give you a better idea of how everything is actually going to look in your space.
Space one
Their first design hit the nail on the head and accomplished everything I wanted it to. Design one was essentially what I was trying to imagine for my space but failing to flesh out. The colors were complementary to what I already had going on in my space, and the pieces they chose invited a very cozy, lived in feel.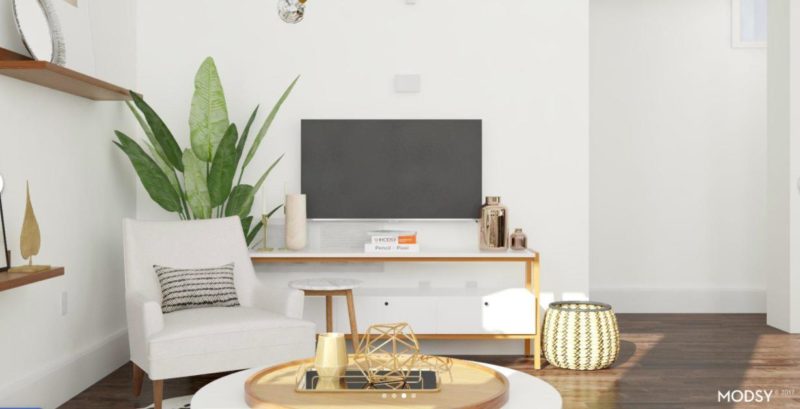 Modsy is great because they're not just giving you a hypothetical view of what your room could look like if you're willing to hunt down the pieces they used. They're pulling real decor from real websites so you can see their renderings and buy what you need to bring your space to life instantly.
Space Two
I really loved the second suggestion they had for me, and if I had an extra room in my apartment I'd definitely be taking inspiration from this example.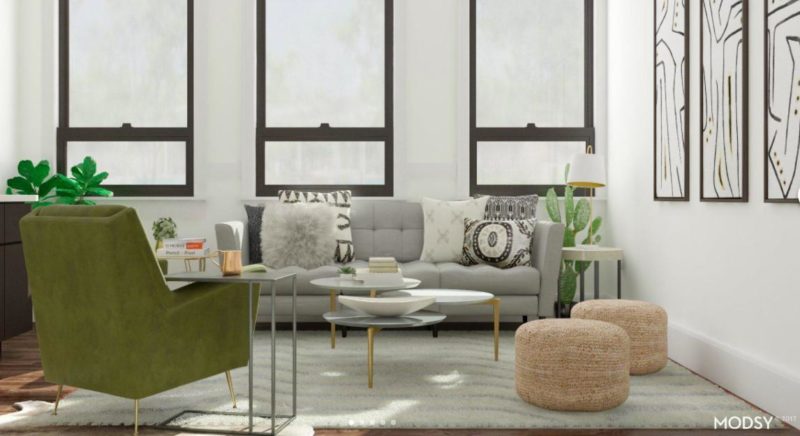 As you can see: absolutely stunning. While it didn't fit my needs as well as the first design did, I still swoon whenever I see this concept.
Get started with Modsy
Whether you've moved into a new space, or there's just a room in your home that's not quite right, Modsy is a great place to start if you're looking for fresh ideas to elevate your space.
You have two different plan options you can choose from depending on your needs, and once you've signed up for your plan, things get moving instantly. If you're looking to sign up, make sure to use my code: MORGANTIMM20 for 20% off!
Take your pictures and measurements and fill out your style profile. Once you've got that taken care of you'll be blown away by beautiful designs in no time.
If you sign up for Modsy, please tweet me your designs when you get them! I've been combing through other blog posts sharing their experiences with Modsy since I signed up and I'm obsessed.