Keeping up with my back to school posts, I thought I would share two super easy DIY's that you can use in your dorm room (or anywhere else, for that matter!) I am super into decorating my dorm, because let's be honest – the dorms are an awfully depressing place to be. Between the greyish carpet, off white walls, and dim lighting – those rooms can make the cheeriest person frown. Luckily, that's where these crafts come in! A bit of spray paint, a hot glue gun, and a spare hour or two and you'll brighten up the confines of your dorm room at least a little. When I move in next week (eek! Where did the summer go?!?!) I will post pictures of my rooms and super easy DIY's that you can all do to help brighten your dorm up. The main project is a super cool flowered mirror (much inspired by this pin.) My lovely mama bought me a plain black mirror at Target and I bought a small can of gold spray paint and fake flowers at Hobby Lobby and by the end of the day I created a really pretty mirror to hang on my door. With left over supplies I made a beautiful pencil holder!
Before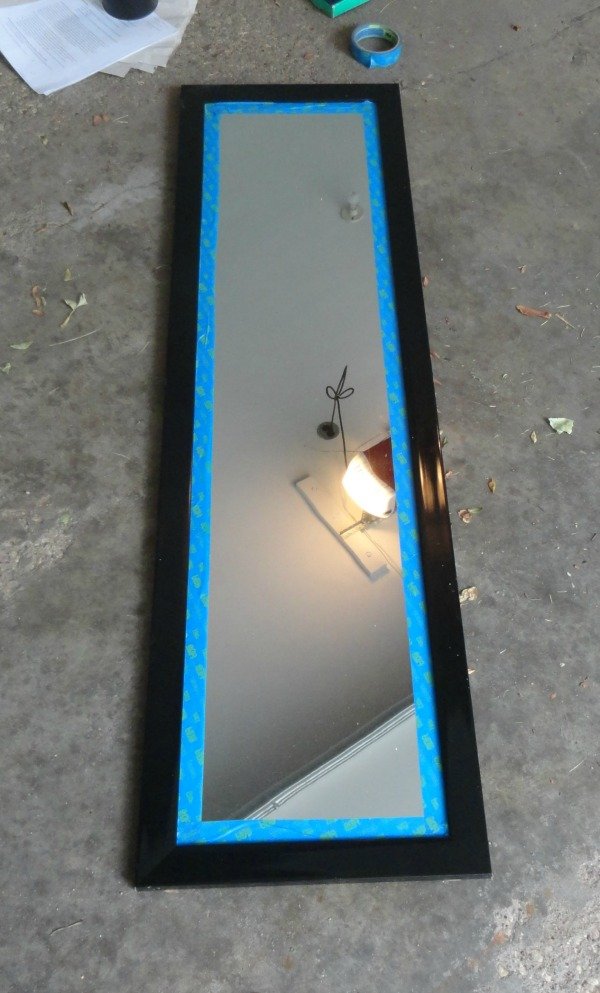 The process was super simple – after taping off the edges of the mirror, I just put some old newspaper over the rest of the mirror part to keep it protected from the paint and taped it down. After that I applied several thin layers of the gold spray paint. I love how the color turned out! When the paint dried I broke out my trusty hot glue gun and a bouquet of fake flowers and made a flower trim along opposite corners. You could cover the entire mirror, but I loved the gold color too much to hide it under a bunch of flowers!
Voila!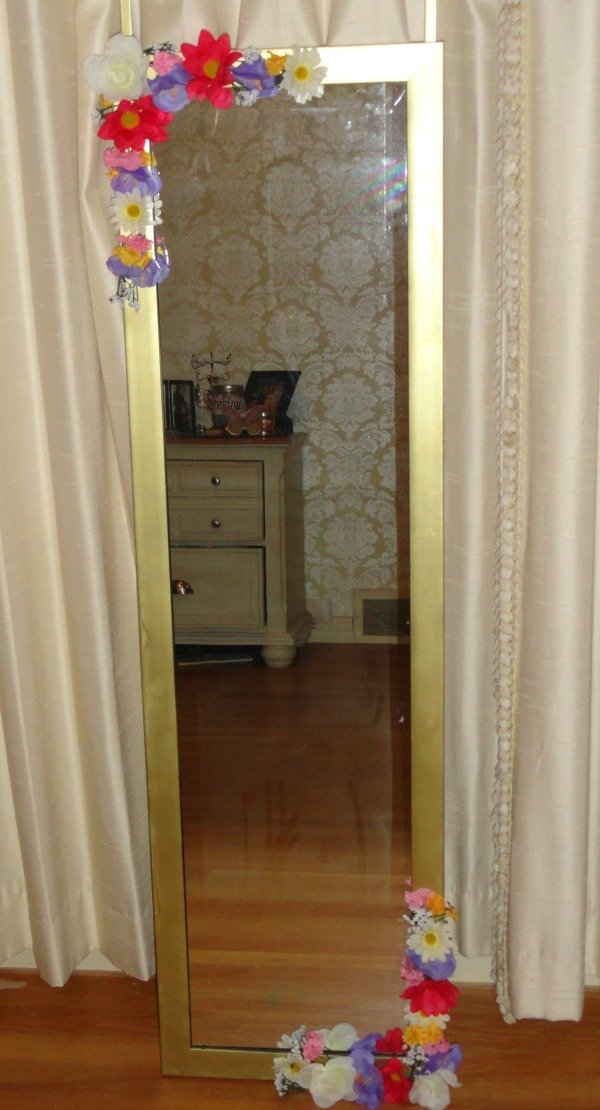 This is how the finished product turned out! I am very pleased with it. Also, excuse the dust marks. I'm a slob. Also, if you look really really closely you can see the finished product from this DIY on my nightstand!
Bonus Project!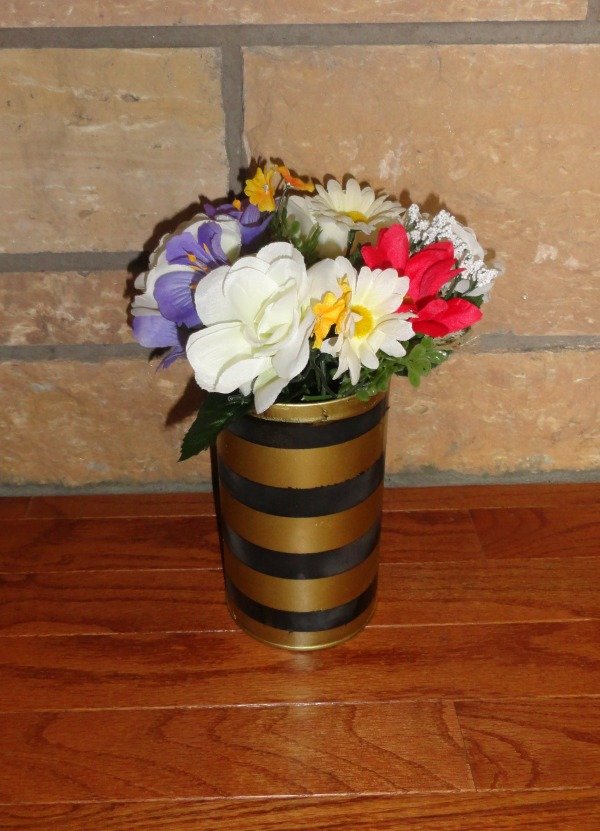 Are you familiar with pirouette cookies? The long cylindrical wafers filled with chocolate? No? Go try them. And don't forget to save the tin! Because that's what I used to create this super cute vase/pencil case! Last summer before starting freshman year I sprayed it black, so this year all I had to do was add gold stripes. I used painter's tape to make the lines straight and gave the tin a few good coats and let it dry. I used extra flowers from the mirror all around the edges to make it pretty, and stuck a toilet paper roll in the middle to create a place for my pens and pencils!
Fin!
I hope these little projects have you inspired! Let me know if you intend on trying either of them for your room! And if you liked this post, don't forget to subscribe over on the sidebar! That would make me really happy 🙂