In an alternate universe I would be gearing up to graduate college next month. I'd know where I was going to grad school, and I'd probably be shadowing a speech language pathologist at the local high school. For those of you who have been around for a while, you probably know that life didn't quite go the way I'd once imagined.
In the fall of 2015 I had a less than pretty struggle with depression and decided I needed to take time off college so that I could take care of myself. It wasn't an easy decision for me, and one that a lot of people warned me that I would regret.
Now? I can say that it has been the best decision of my life. I stumbled into a dream job, I'm incredibly happy, and I am excited about my future.
With that said, all of that seems to largely be a happy accident.
Looking back on it – I think a lot of the good in my life came from throwing my plans out the window.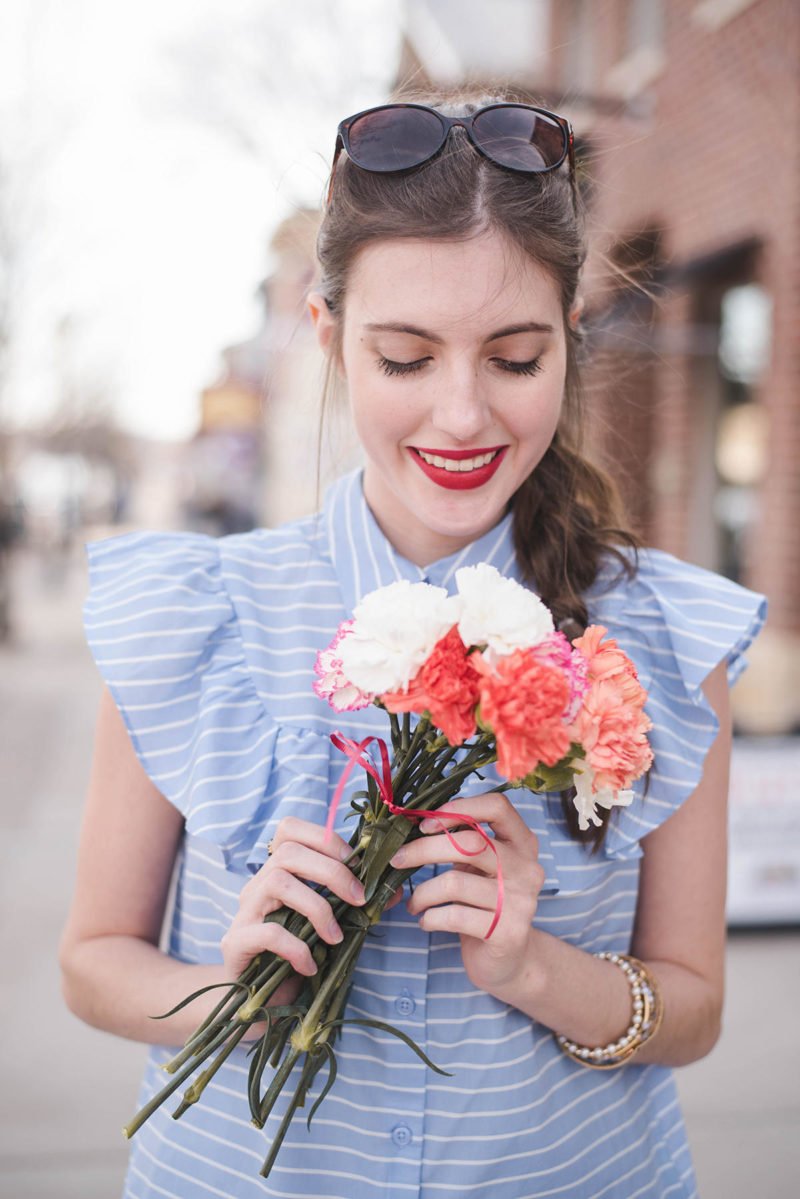 Now, that advice could be misconstrued. I'm not saying to forget about your goals or question the future that you've imagined for yourself – just don't micromanage what you have no control over.
In college I had a very strict vision of what my life was going to look like – I needed an impressive grad school application so I volunteered to teach swim lessons, I was on the board of a non-profit, I was heavily involved in the debate team, I was on the exec board of a few clubs related to my major. It sounds impressive, right? Well, short of the swim lessons and one club I hated everything. There is nothing impressive about being miserable so you look good on paper.
But, it fit into what I thought I should be doing.
Now, when I left school and had no clue what my future was going to look like anymore, my only plan was to take things one day at a time.
And one day I got a twitter dm offering me an internship in New York. Now, I'd never imagined myself as the big city tech startup type (spoiler alert: I was half right) – before I left school I thought one day I'd own my own speech pathology practice where I was my own boss.
Despite the fact that this internship wasn't something I'd ever thought I wanted in the past, when it came down to it my future was now open. I packed up and moved to New York and stayed there until August. I was right about not being the big city type, but working for the tech start up? Incredible. I still work for Teachable remotely and will be in New York in May (blog friends, hit me up!) and opening myself up to an opportunity that at the time I wouldn't have guessed I wanted ended up being one of the best decisions I've made.
So what I'm trying to say: Don't live and die by your 10 year plan.
I know, you spent four years (and took out more loans than you'd like to talk about) to get a degree so you can work in the field you've always dreamt of – and that is incredible! I for one am so proud of you, I just caution you to not back yourself into a corner.
You might find that the field isn't all that you thought it might be, or an incredible opportunity might come from left field but not fit that rigid plan you've made for yourself – don't be afraid to adjust your vision.
I wanted to be a speech pathologist so I could work with kids and actually make a difference – now I'm able to work from home and in the next few years I'll be able to use that luxury and freedom to become a foster parent – I'll be able to continue doing the work I love while still making a difference where I'm passionate.
Keep chasing your dreams and working towards your goals, but don't say no to opportunities just because they fall somewhere outside of the realm of what you want to do – you'd be surprised how you can reconcile your dreams with your reality.
So if you missed it: The one thing you should know is that life doesn't always go according to plan, and that's OK. Open yourself up to new and different things and don't be afraid to make a decision you might regret.
Keep on keeping on, friends. I'll be over here rooting for you.