Halloween is around the corner, and if you're anything like me, you're awesome at procrastinating. Case in point: I got the idea for this post in July, probably, and didn't do any real work until almost October.
But, with that said: these costumes are super quick to pull together and made up entirely of pieces that I either already owned or was able to pick up at Goodwill, so it's super thrifty, too.
I pulled together Halloween costumes inspired by the twenties, late forties, sixties, and seventies and though I could give you a quick walk-through on my process.
20's Inspired Look
This is the costume that took the most time, as I hand painted the design onto the dress. To make the costume though, was incredibly easy and all it took was two large black t-shirts and glitter paint.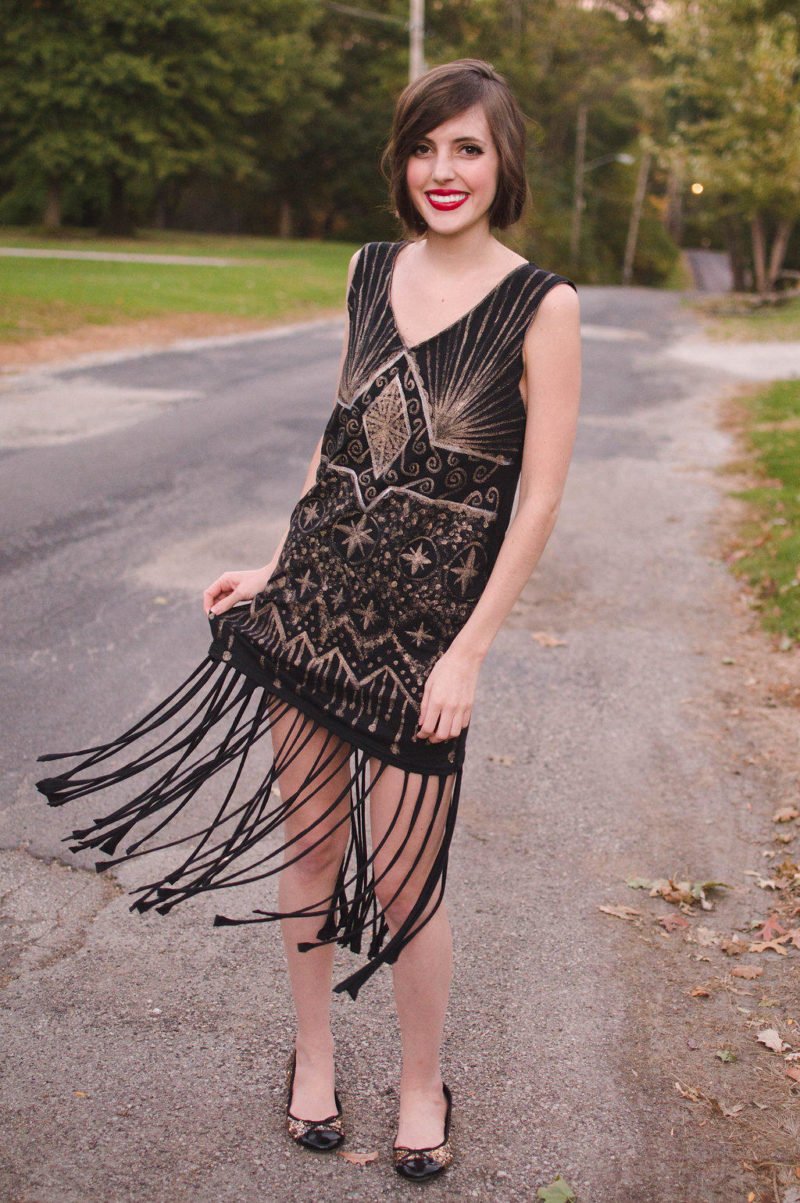 To make the shape of the dress I first tried on the oversized t-shirt inside out and pinned down the sides to get a straight fit. The dresses in that era didn't have any fancy shapes going on, so just make sure the fit is slightly loose and the shape is a little boxy.
From there I cut off the sleeves and made a v-neck with a matching back then sewed everything together.
With my second black t-shirt I cut strips to make the fringe of my dress, pulled them tight to make them stringier, and then sewed them into the inside of the dress.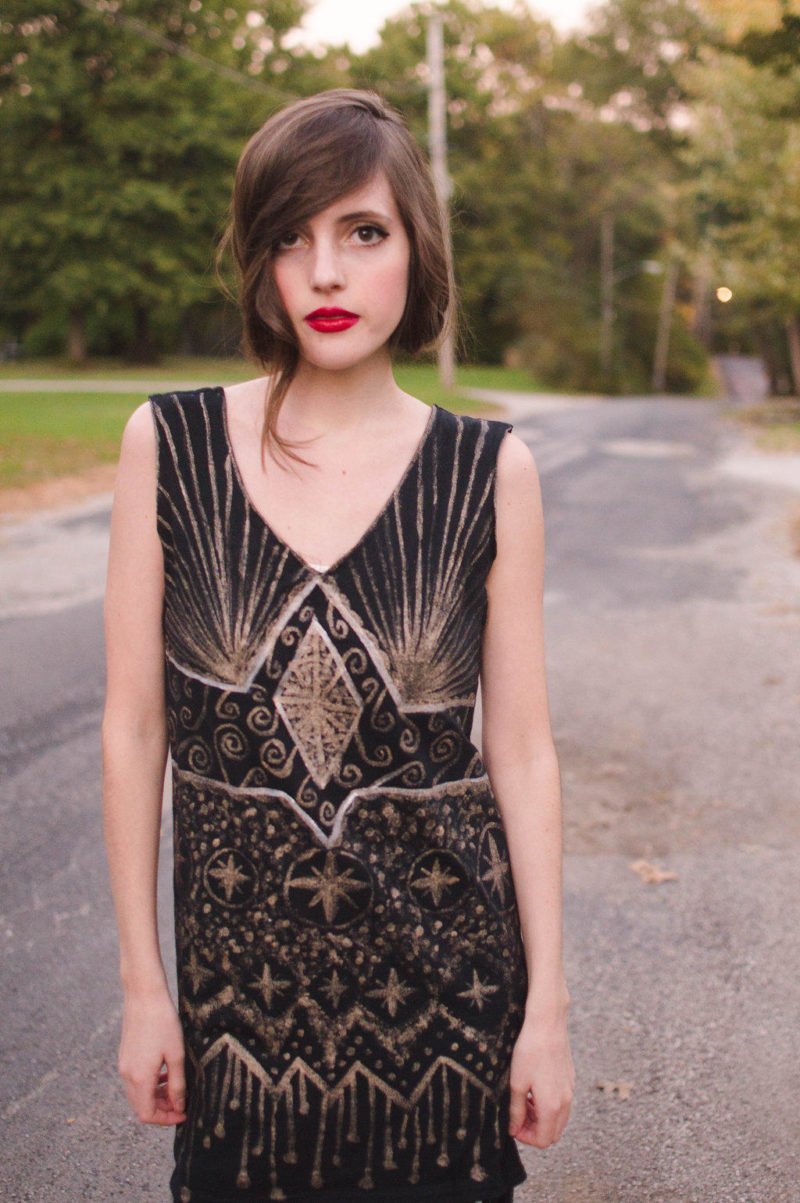 For the design of the dress I Googled "Flapper Dress" and pulled inspiration from a few of my favorites.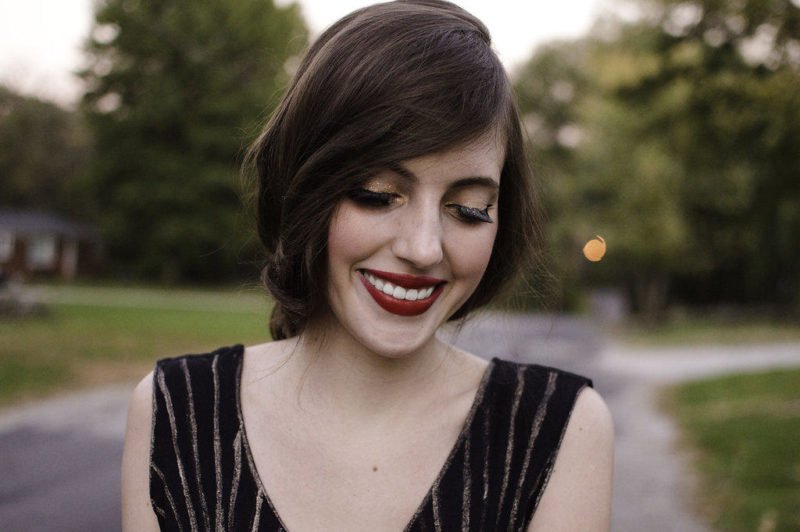 The makeup look was simple but bold: Bright red lips with an exaggerated cupids bow, lots of pink blush on the apples of my cheeks, glittery eyeshadow, and false lashes.
I curled my hair and put it into a loose bun above the nape of my neck, loosened the front pieces to fake a bob, and tucked the bun under and pinned it away out of sight.
1940's Inspired Look
This look is a bit of a crossover between 1940's and 1950's and probably my favorite out of them all.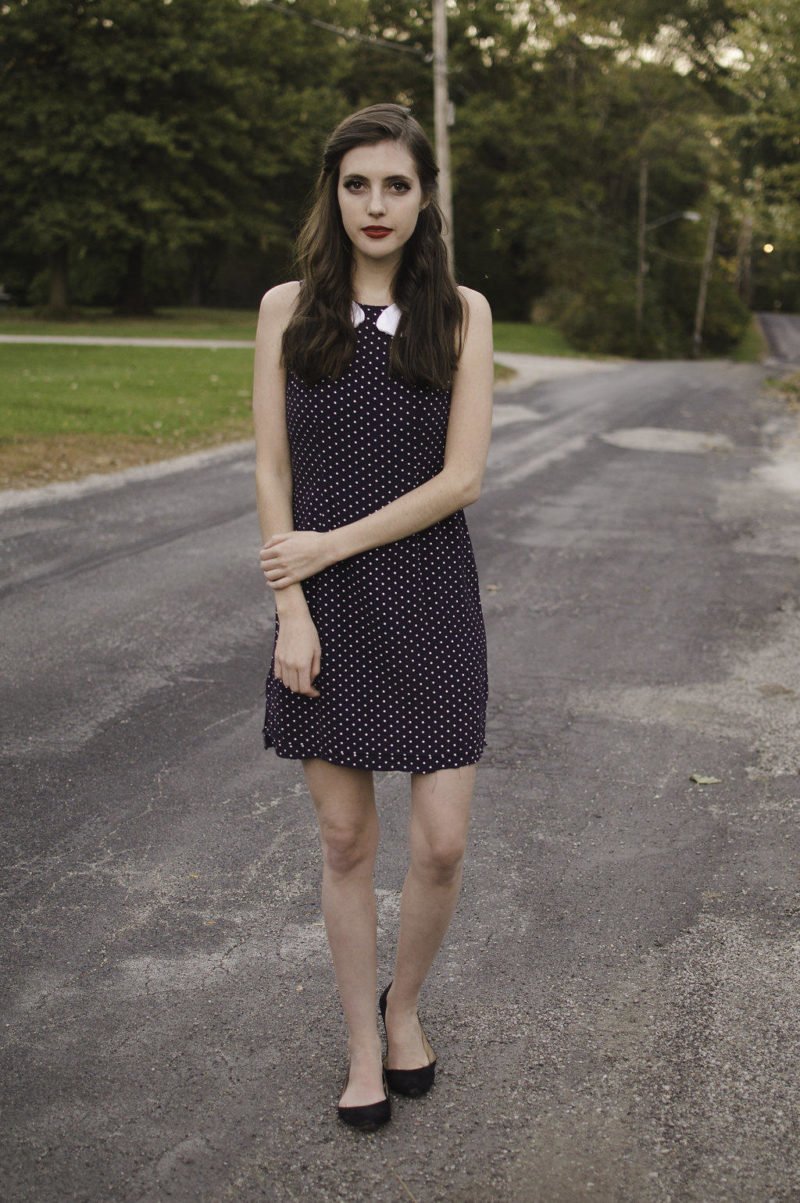 The dress is a find from Goodwill that I got way back when I was learning to sew, and actually the first dress I ever hemmed. Because I was a beginner, the hemming is uneven and sloppy so I've never actually worn it out so I was happy to give it a purpose.
I took a plain white t-shirt and traced out a Peter Pan Collar and added that to the dress to give it a more vintage feel, and that was all it took.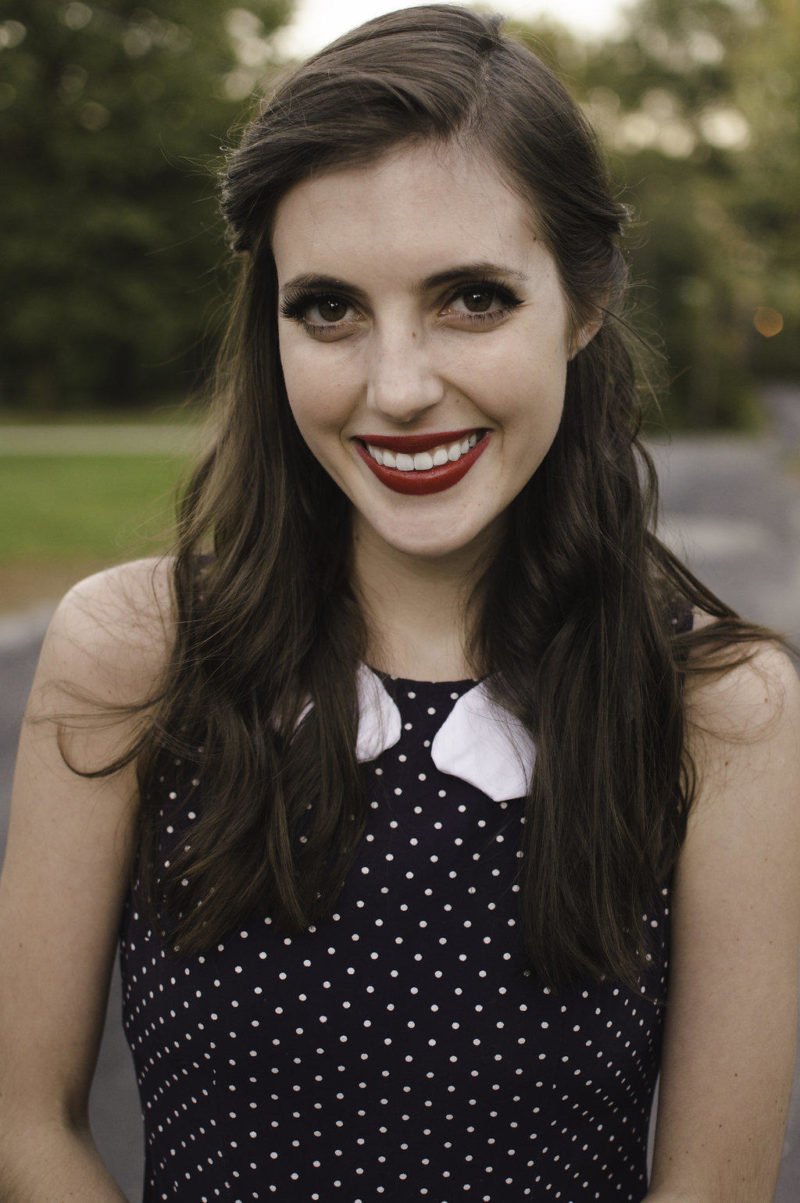 For the makeup I went with a classic red lip and winged eyeliner. I wore the same false lashes for all of the looks, but if you're going to wear this out on Halloween, I do recommend going with a wispier pair (and putting them on after you do your eyeliner – it's tricky otherwise!)
Desiree curled my hair for me and I put in into a side part and twisted and pinned the hair out of my face to give a vintage vibe.
1960's Inspired Look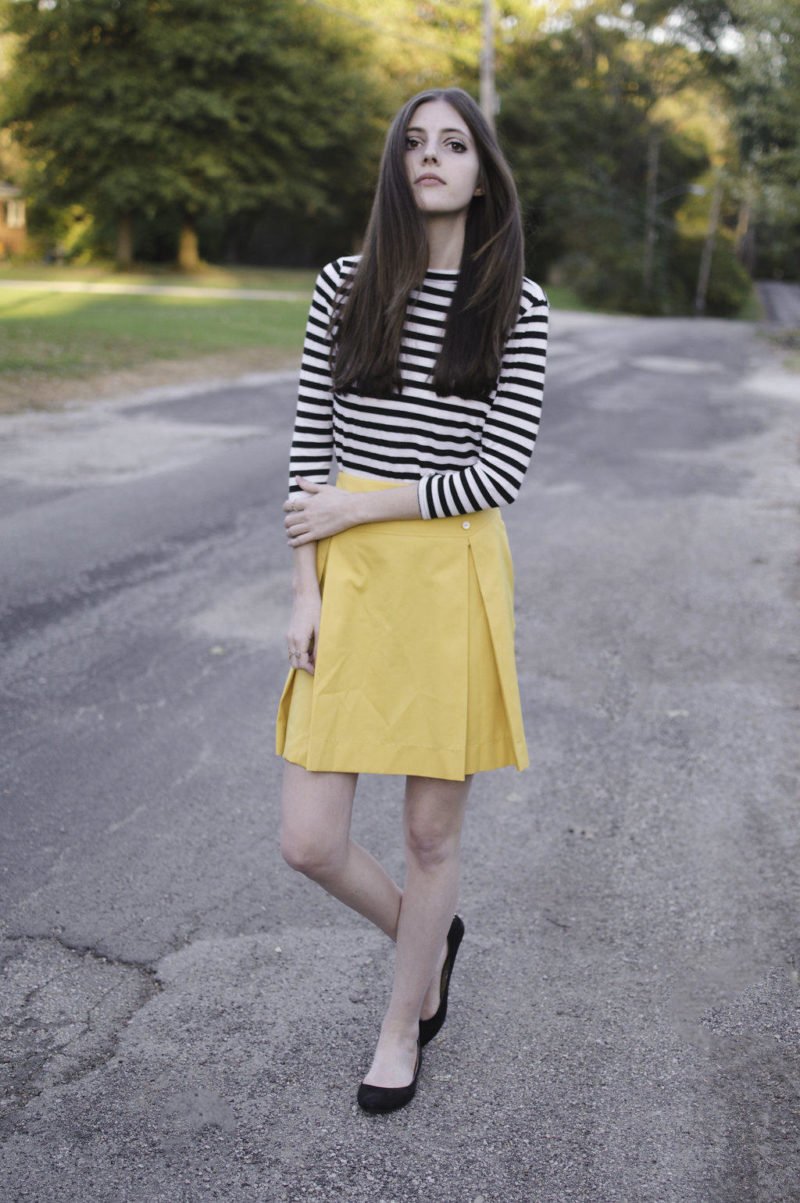 I was lucky with this look because I found a vintage skirt at Goodwill that was actually from the 60's. I paired it with a boatneck striped top that I already owned and left the costume at that.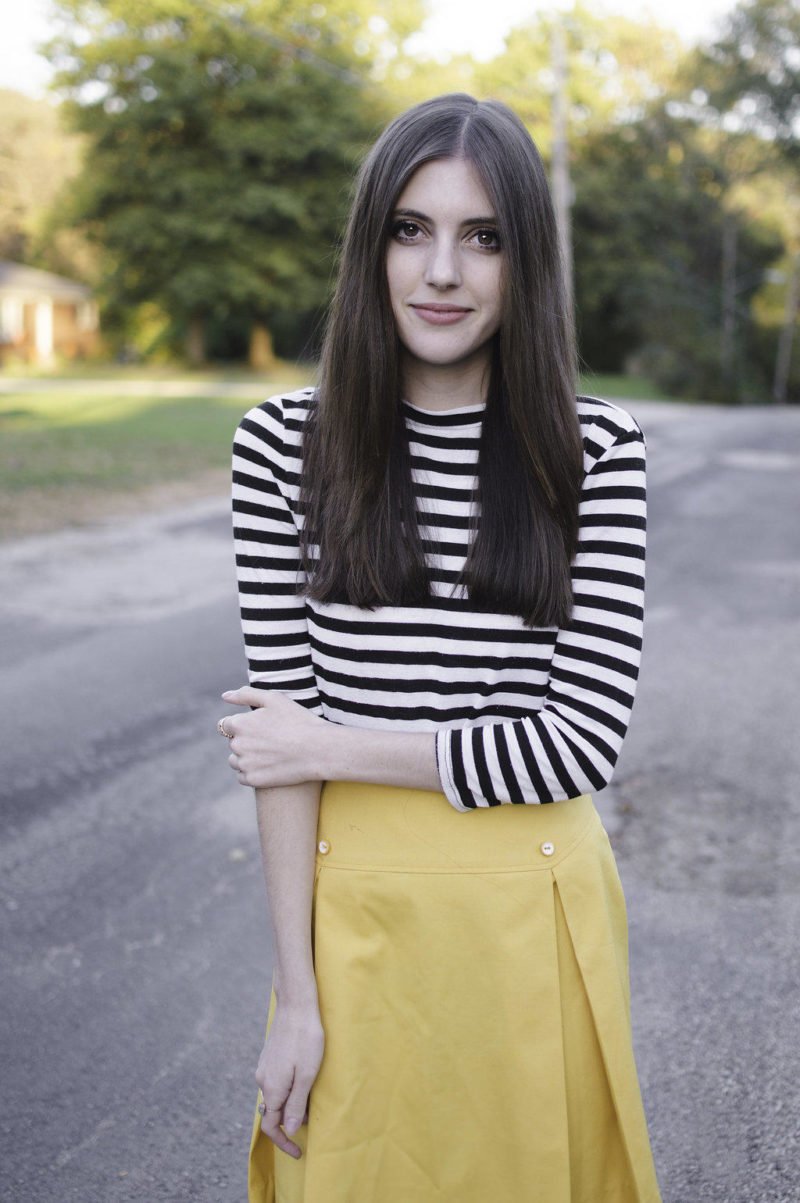 Fun fact: This was the first costume we shot and I took forever getting ready (sorry, Desiree!) which is why for the last costume we had to shoot in the dark. Oops!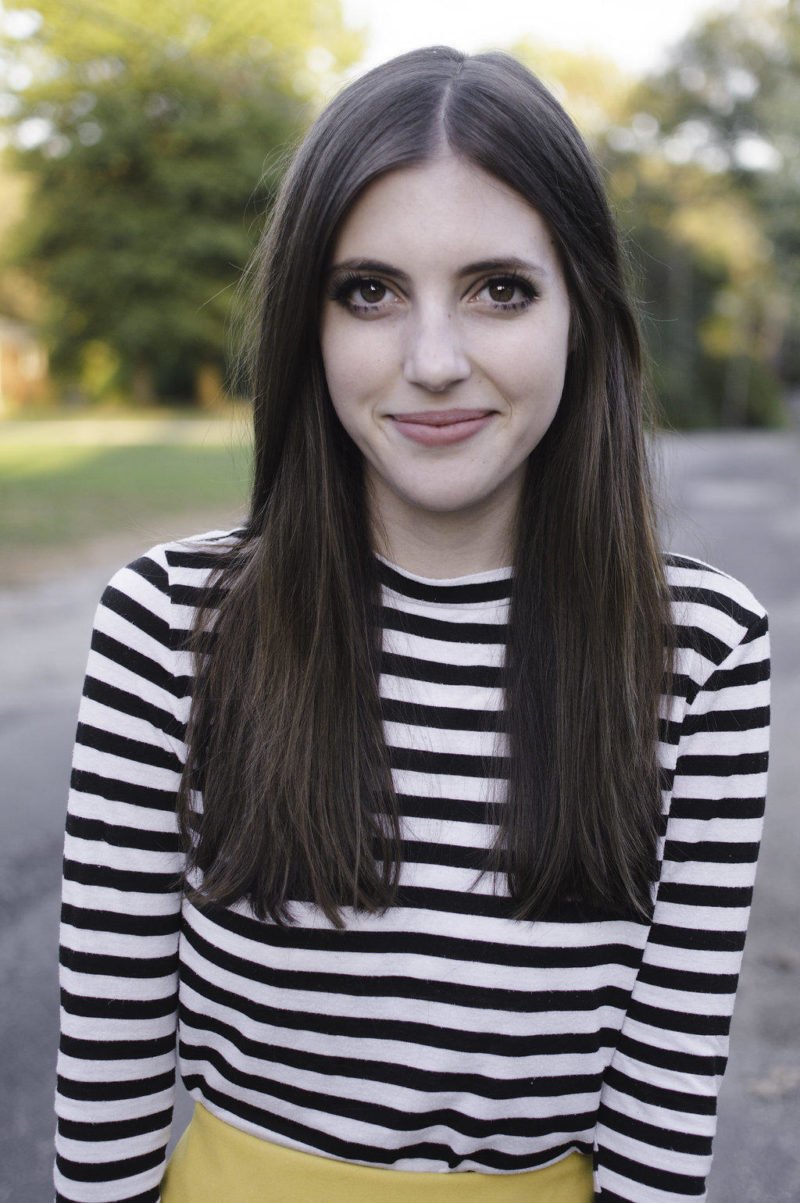 I painted on some Twiggy inspired makeup that looked much more dramatic in person (and took forever – it's harder than it looked!)
I painted a clean black line in my crease, did a tiny wing on my upper lash line, and little dots along my lower lash line.
1970's Inspired Look
Here is the last costume and the one we had to shoot in the dark – Desiree did a great job salvaging the pictures!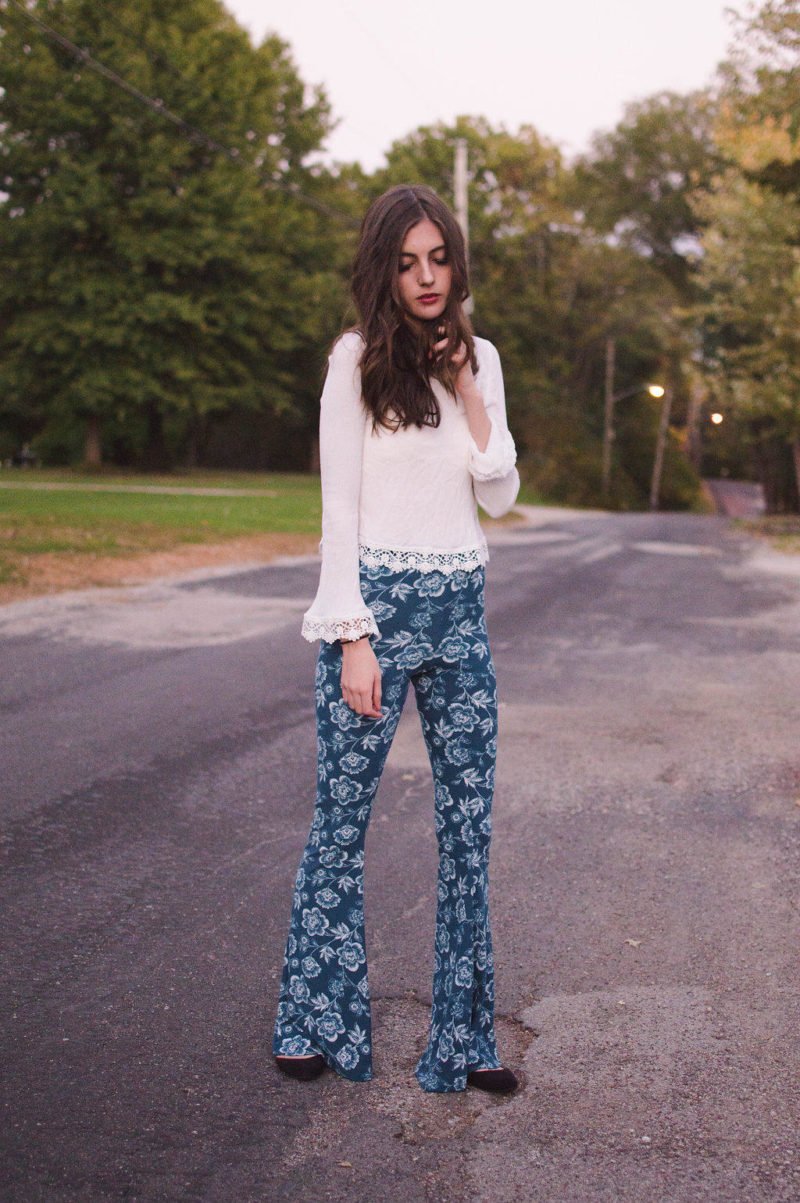 I am so excited that bellbottoms are back and already owned this pair from Show Me Your Mumu – though I'm sure you wouldn't have any problem finding a pair at your local thrift shop. I paired it was a bell sleeved top I already owned, too, making the costume completely free.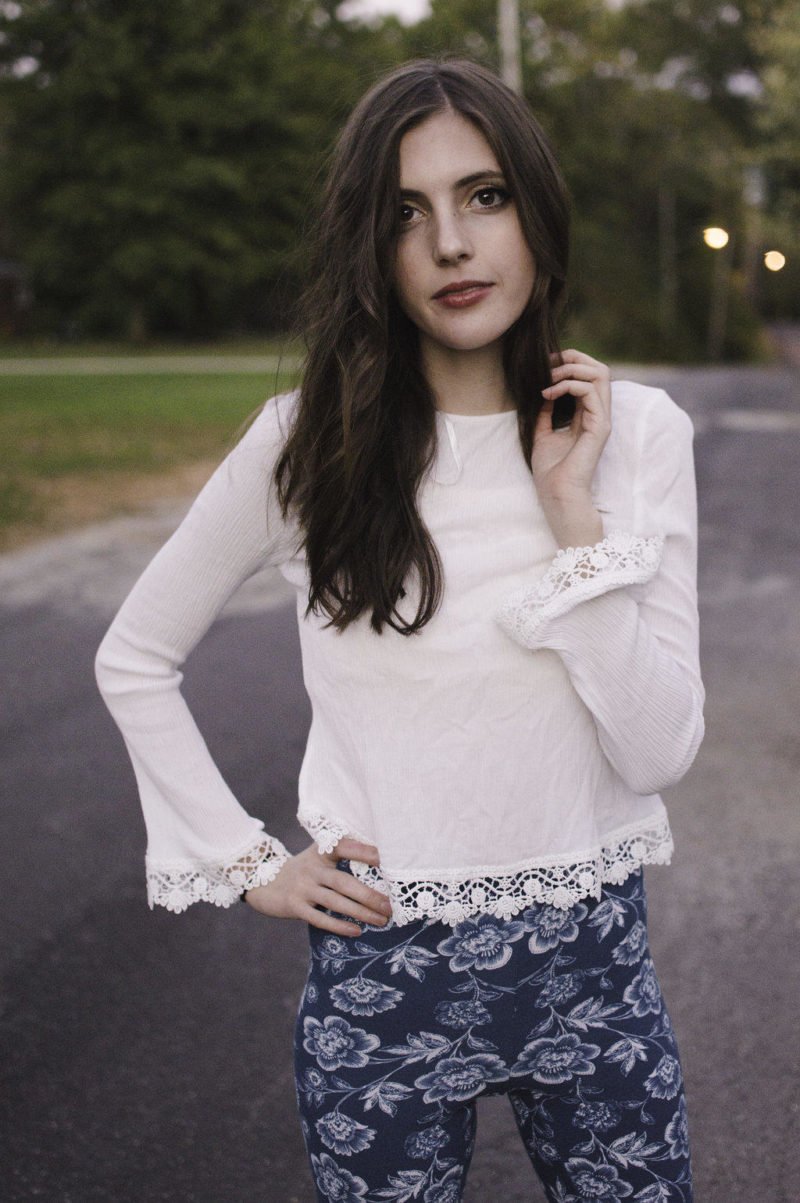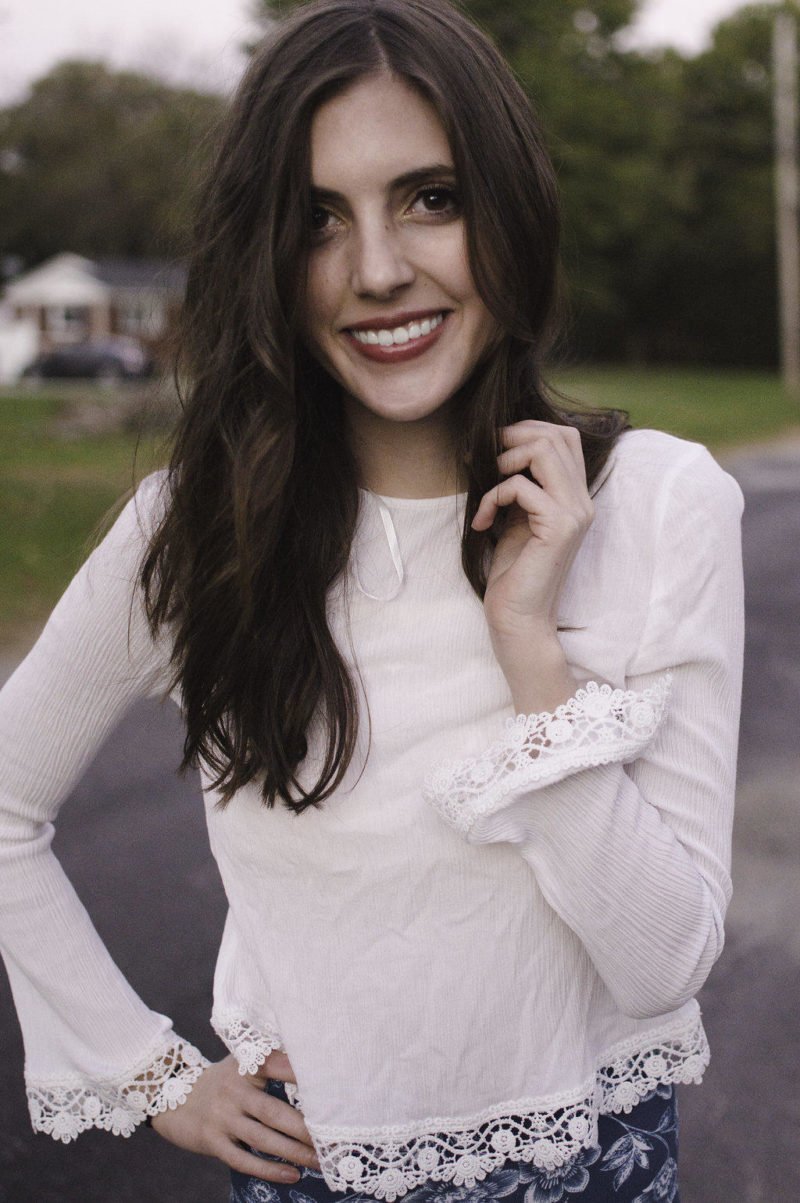 I did my makeup as I would today, only with 10x as much bronzer. This was definitely the easiest of all of the costumes!
What are you being for Halloween this year? Do you have any pictures? I want to see!
Much thanks to Desiree Sandlin for the photography!