Hey there! It's been a while, but I'm back. It was never my intention to disappear from the blogging world the way I did, and I even tried to jump back in a few times, but it was never the right time.
I've spent the past month and a half preparing for my reemergence into blogging, so this time it's for real (promise!)
Before I get any further: let me clarify why I left the blogging world. There is no dramatic excuses or crazy answers, but I was simply burnt out. I've been blogging for almost five years now, and in that time I'd always balanced blogging with first college and then my full-time job at Teachable.
Recently, I realized that I needed to breathe and I needed to live. Blogging is something I truly love and something I plan to do for the rest of my life, but at the same time, when I'm squeezing blogging into every spare moment and my free time is always taken up by writing or photographing or editing, there was no such thing as a work life balance.
I've taken a few months to find that balance, redefine what I want from my blog, and begin to work on the content that I really want to create.
When I started Mostly Morgan, it was meant to be a resource for young women in college. As I grew, I expected the blog to grow with me but there were some major growing pains. So, let me reintroduce the blog and myself to you.
What is Mostly Morgan?
My hopes are that Mostly Morgan can become a go-to resource for young women to get advice on areas relevant to them: travel, career, money, health, fashion, decor, and more.
The blog is geared towards women just beginning the adult stage of their lives.
I often get asked why I call my blog Mostly Morgan, and the idea is that I'm still becoming who I am going to be. I'm growing up and paving a path and making a name for myself like so many other women my age are doing. This blog is a place to chronicle my adventures and what I've learned on the path toward becoming the person I'll be.
Who is Morgan?
Rowan Media Design's Photography
Hey there! I'm Morgan, and I've been blogging here since I was 18 years old. I love to write and for just about my entire life I've known that I'd find a career for myself writing. There were a few misguided years (I call them my "trying-to-be-practical" years) where I went to college first trying to become a lawyer and then a speech-language pathologist, but ultimately a career in writing was always in the back of my mind.
I'm currently working on my first novel (a young adult thriller!) and it's been quite the emotional journey. It seems like every week I go through a cycle of feeling inspired and writing like mad, feeling proud and accomplished, hating everything I wrote, editing like crazy, repeat.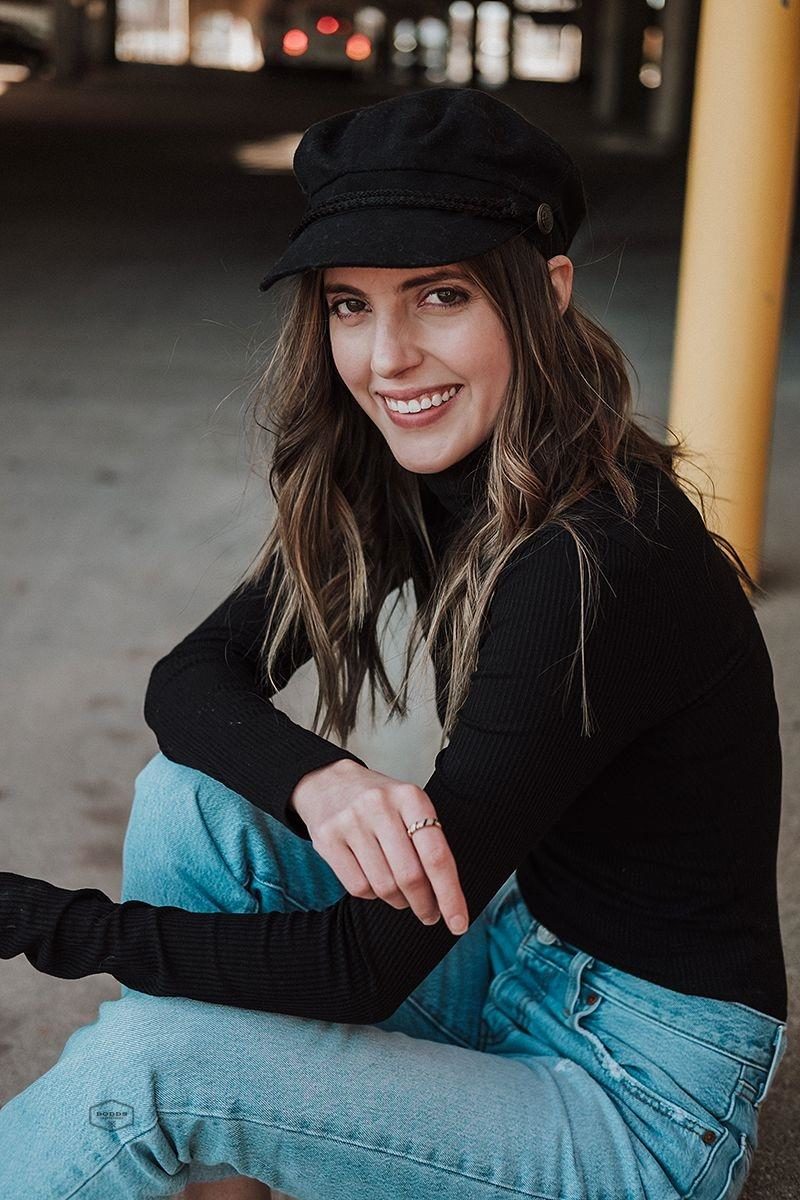 Back to college, though: The thing is, I never actually finished.
I feel like the decision to drop out of college has defined me way more than I'd ever expected, and more than I really want it too. It's always a conversation piece when I run into old friends I haven't seen for a while, and it's something the adults in my life always want to ask me about.
Really, I wish I could say the decision to drop out of college was because I wanted to chase my dreams or to travel around the world. Instead, it was a result of crippling depression. My struggles with mental health have become a part of my story, and something I love to be open about because getting past that has been greater than any other accomplishment in my life.
I never actually intended to drop out of college, either. Instead, I was hoping to take a semester off to work on getting better but things didn't quite work out that way.
As it turns out, shortly after taking time off school, I'd wind up in New York City interning for a tech company as a content marketer. I tried New York on for size for six months, but it just wasn't a fit. The Quad Cities was calling me home, so home I went.
I continued to work for Teachable remotely (and two years later, I still do!) and I'm still trying to figure out what my future is going to look like.
But that's who I am. I've been eager to reintroduce myself to all of you, and to reconnect with those of you I've lost touch with