I love Christmas shopping and spoiling the people in my life, but I'm on a strict budget. Holiday shopping always requires careful saving and sales shopping to ensure that I don't break the bank, but with the help of a site called Swagbucks, I've been able to stress a little less. I actually wrote about Swagbucks here, and I noticed that a lot of you signed up using my link, which is awesome!
This post was originally published on November 7, 2014 and updated on November 17, 2023.
But then I realized that if so many of you are signing up, maybe Swagbucks would be willing to work with me so that I could get my readers a little extra to get them started for the holiday shopping season!
I emailed them and we were able to work out a deal for you guys! I have my very own promo code (I've never had one before!) that you can enter when you sign up for a bonus of 70 swagbucks! On top of that, as you finish your profile you get 30 swagbucks totalling 100 which puts you well on your way to your first gift card!
You can sign up with this link, which is a referral link that qualifies you for a $10 bonus, and me for a $3 referral bonus. Otherwise you can just go to their site. No hurt feelings!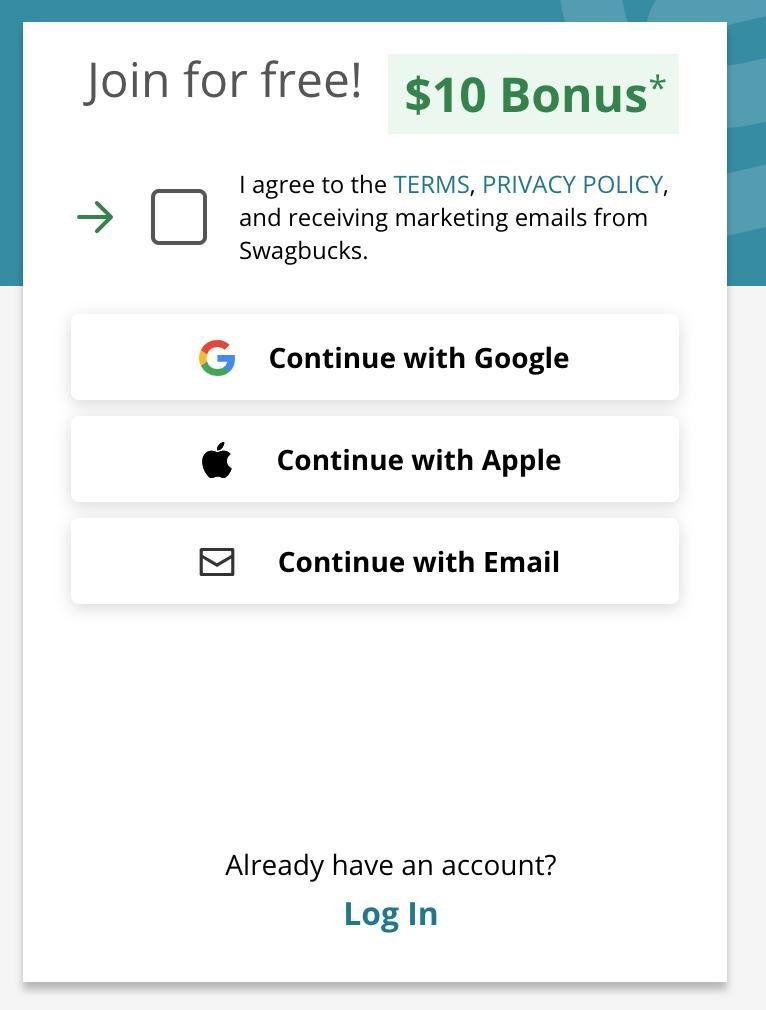 Does it really work?
One hundred times yes! It's not a "get quick rich" scheme by any means, but it is great for earning a little extra spending money.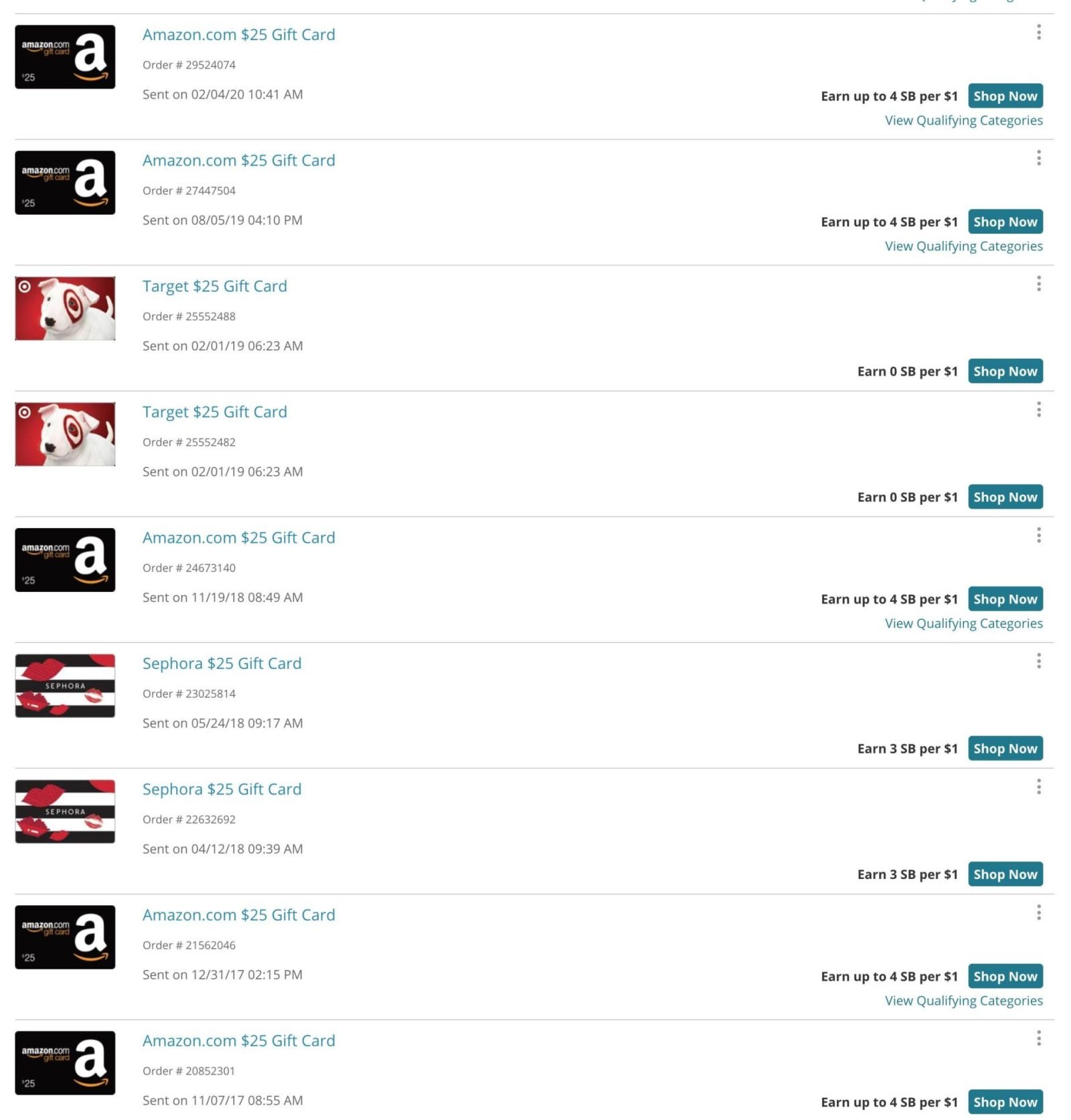 The more time you put into it, the quicker things start adding up. I've downloaded the apps so at awkward times when I have nothing to do throughout the day I can earn a few swagbucks.
So I've told you how to get an account, and I've even pinky promised you that it worked, but how can you earn Swagbucks? Well that's the fun part!
And for fun we will be calculating how much you can earn in a year, for doing the bare minimum! To start, remember that you have $10.00 already just through signing up with a referral link and completing your profile!
Do the Dailies
These are super quick and self explanatory. Once you get an account they will be on your left sidebar and all you have to do is click them and complete the tasks. They are:
Daily Poll – answer a quick question, it's that easy!
NOSO – hit skip until you get to the end.
Crave – Click whether or not you liked what you saw.
Yearly Swagbucks – 1460
Time taken: < 2 minutes a day
Download the Toolbar.
Having the toolbar automatically gives you 1 swagbuck a day in addition to the six you get for installing. Cool, right? That means over a year you get 365 Swagbucks just for opening up your browser. Passive income right there! 365 in a year might not be a ton, but they add up very quickly. Plus, if you have the toolbar it will alert you when there is a swagcode which earns you additional swagbucks throughout the day. If you are on when there is a swagcode just twice a week then theres an additional six.
Yearly Swagbucks: 682
Time taken: < 1 minute a day
Get the video app.
I like to play the videos while I'm doing something else, so I can passively earn. With swagbucks TV you get 2 for every 5 videos, and they have great "10 second tip" videos so you can get through really quickly. I like to have these playing while I craft (which is often) so I can just do my own thing and monitor. You can earn up to 36 swagbucks a day.
Yearly Swagbucks: 13140
Time taken: < 1 hour a day
The folks here will post when there is a quick, high payout survey so you don't have to waste your time sorting through! Usually the best ones I see are worth 800 swagbucks (or $8) and take ten minutes or less! I check here once every few days and try to do a survey or two when I have free time.
Yearly Swagbucks (For 2 400sb surveys a week): 20800
Time taken: < 15 minutes a week
Grand Total
If you follow the steps above with the given time frames, you will earn 36082 swagbucks in a year! Which is enough to get $400 worth of Amazon giftcards! And of course you can earn swagbucks in other ways, too! Printing coupons, filling out your survey profile, and using the search bar are all ways you can earn more!
Now what?
There are certainly many, many more ways to earn Swagbucks, but those are my favorite! Explore the site, rack up some points and then treat yo self! I highly recommend getting $25.00 gift cards, because they are only 2200 swagbucks so you get the most bang for your buck! With that said it's also fun to save up and get a gift card from a store where you usually wouldn't spend real money.
Have you ever used Swagbucks or a similar site? What did you get with your giftcards?