The holiday season is upon us! That means shopping for presents, singing carols every chance I get, and holiday parties. I'm going to be honest: I can count on one hand how many holiday parties I've been to in my adult life (#IntrovertProbs). Despite that, I'm all about styling outfits for the holiday season and I know some of you social butterflies will be dressing up for holiday party after holiday party.
In my eyes, December is prime time for getting away with fashion trends like excessive velvet or copious amounts of red without anyone batting an eye. It's festive, after all.
I pulled together my idea of the perfect holiday outfit, and picked out a bunch of highlights for anyone looking for inspiration for their holiday parties.
Even better? I teamed up with two of my best blog friends: Tomi of goodtomicha and Kelsey of Blondes and Bagels. The three of us have three distinct senes of style from each other, so if you look at my round up and think, "meh." chances are, you may identify more with one of their senses of style.

My exact skirt sold out, so I included some similar styles!
My goal when it comes to special occasion wear, is to buy pieces that I can dress down. As much as I'd like to dress to the nines everyday, it's not practical for this work-from-home-girl-who-often-stays-in-her-pajamas-until-two. So if I instead invest in basic pieces that look not so basic together, I can get more bang for my buck.
This skirt for example? With plain tights and a slouchy sweater it can be dressed down to a casual day time look. But with my patterned tights and tight turtleneck top it looks infinitely fancier.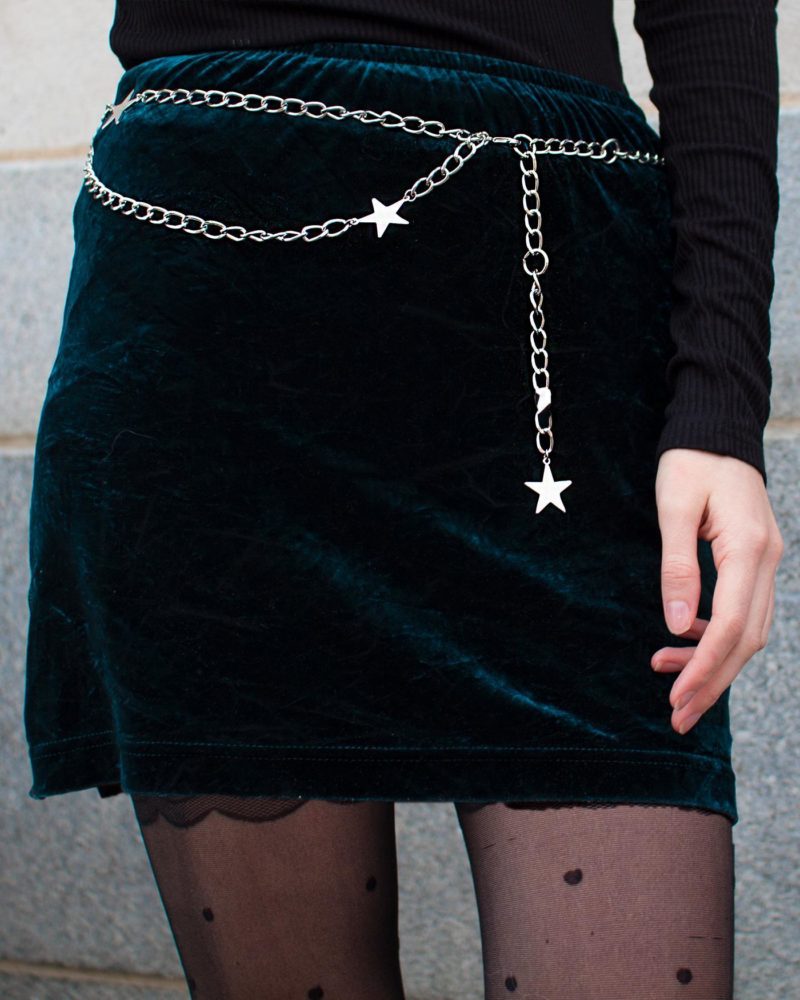 To bring in a bit of a "wow factor" I bought these polka dot tights from Urban Outfitters. If I'm being 100% honest, though, they're a little more scandalous than I anticipated. I figured my skirt would hide the fake stocking look, but they still peeped out.
To really elevate the look, I bought a silver chain belt — it looks great with this night time party look, but I've worn it a dozen times with my mom jeans and it's a great piece to dress down.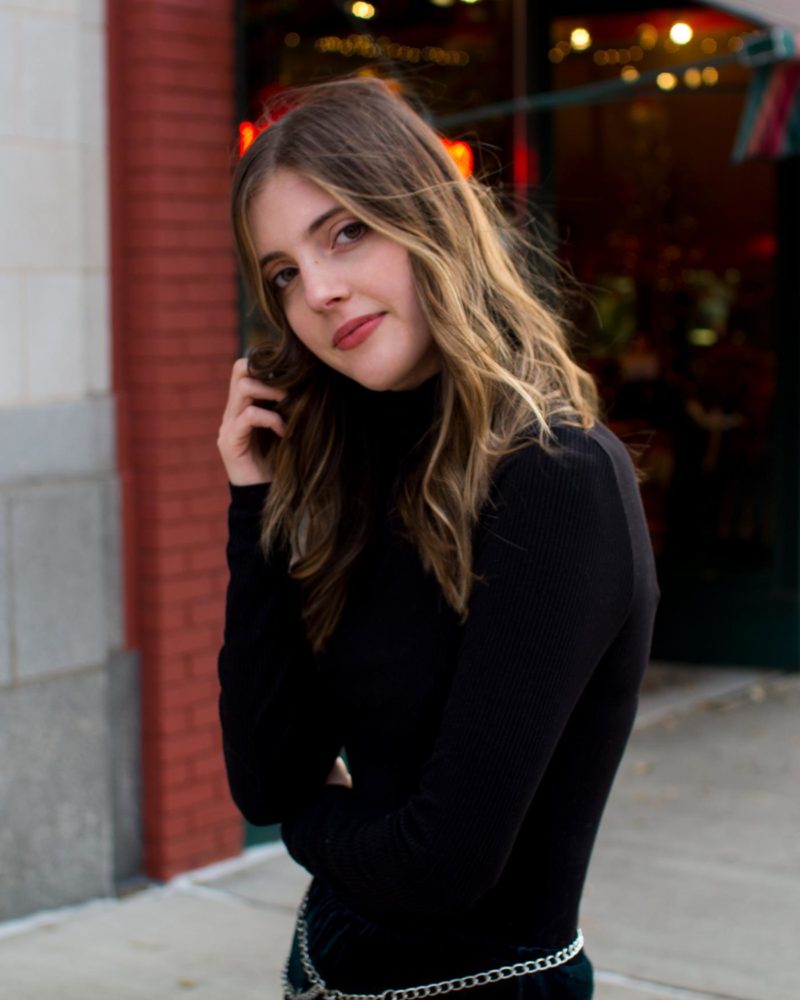 I finished the look off with my trusty turtleneck sweater that's been in my arsenal for years. I find turtlenecks to be so flattering and, again, a great piece that you can dress up or down.
Thanks to Black Friday sales, my exact skirt is currently sold out. But I did find a few similar pieces. My star chain belt on the other hand, is still available!
And if this look didn't float your boat, maybe one of these will:

Again, make sure to check out Kelsey and Tomi's Holiday Party looks! Once you do, come back and let me know in the comments whose style you most identify with! Also, be sure to tell me your favorite Holiday Party looks!