This post contains affiliate links powered by Shop Style – thanks for supporting the brands that make Mostly Morgan possible!
I've been talking a lot about how I'm keen to start fashion blogging here on Mostly Morgan every now and then. While I love writing guides and impactful posts that provide a ton of value and insight, sometimes it's fun to talk light heartedly about the trends I'm loving and the clothes I'm wearing.
Plus, with me living in the midwest again I'm reunited with my fave girl, Desiree (check out her blog!) who just so happens to be an incredible photog and whenever we hang out we tend to have a mini (or not so mini) photo sesh for Instagram.
With that said, I'm going to have a lot more OOTD shots and nowhere to put them, so I'm now declaring Fridays to be Fashion Fridays on Mostly Morgan.
These posts will be sharing my latest outfits with you as well as chit chatting a bit, too. Today I'm showing off my fave romper (from Forever 21, no less!) and talking a bit about what the next few months look like for me.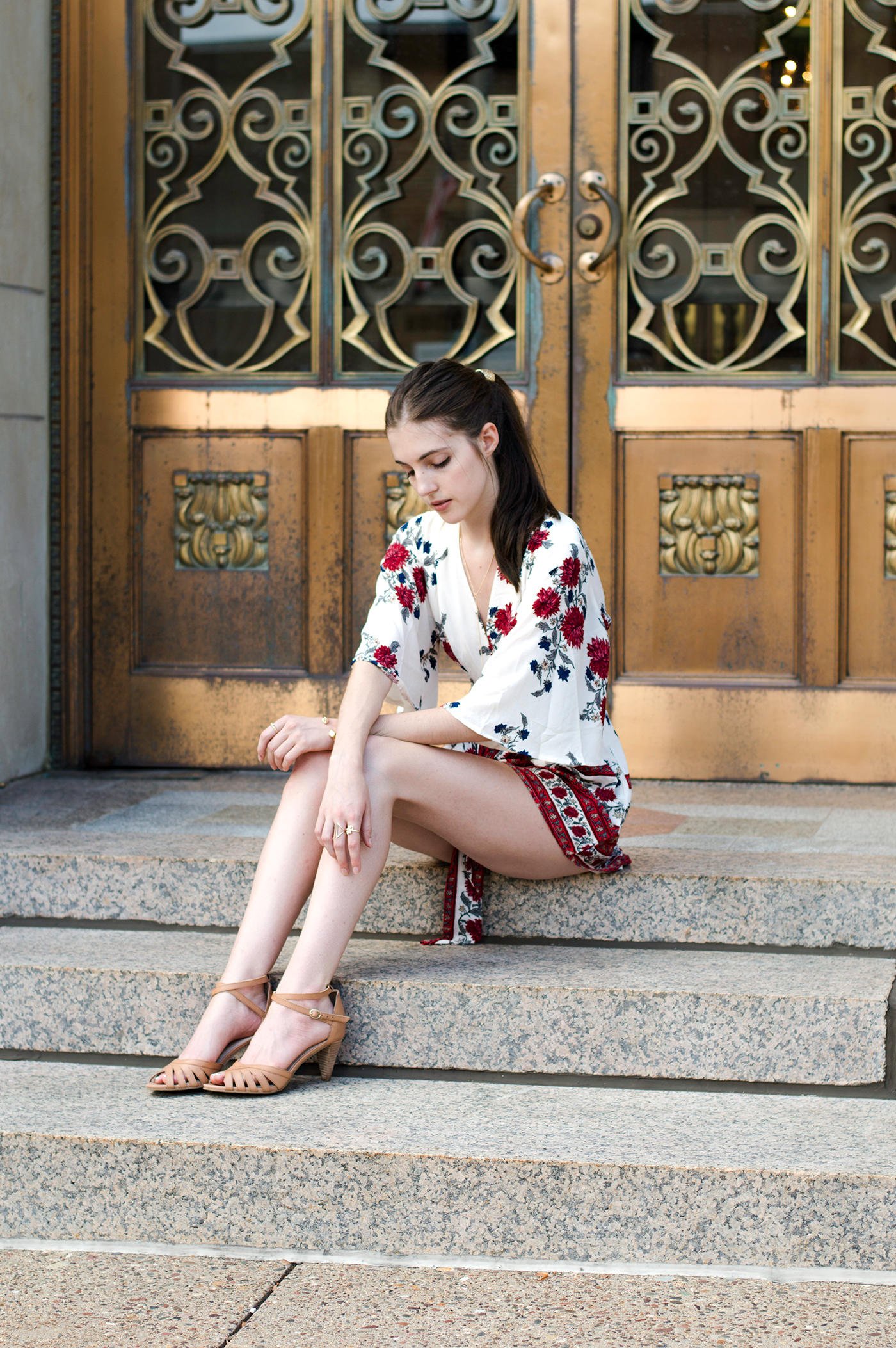 First things, first: this romper, though.
I have so many great things to say about this little number but I need to get this off my chest first: It's tall girl friendly!
If you didn't know this, I'm around 5'10 (give or take) and most rompers seem to be made exclusively for girls 5'6 and under. #TallGirlProbs
So that's why I was thrilled to find this romper – I even took a leap of faith and ordered it online without trying it one and it worked out! It's from Forever 21's collaboration with Selfie Leslie, and I am dying for just about everything in that collection.
Here are a few of my favorites: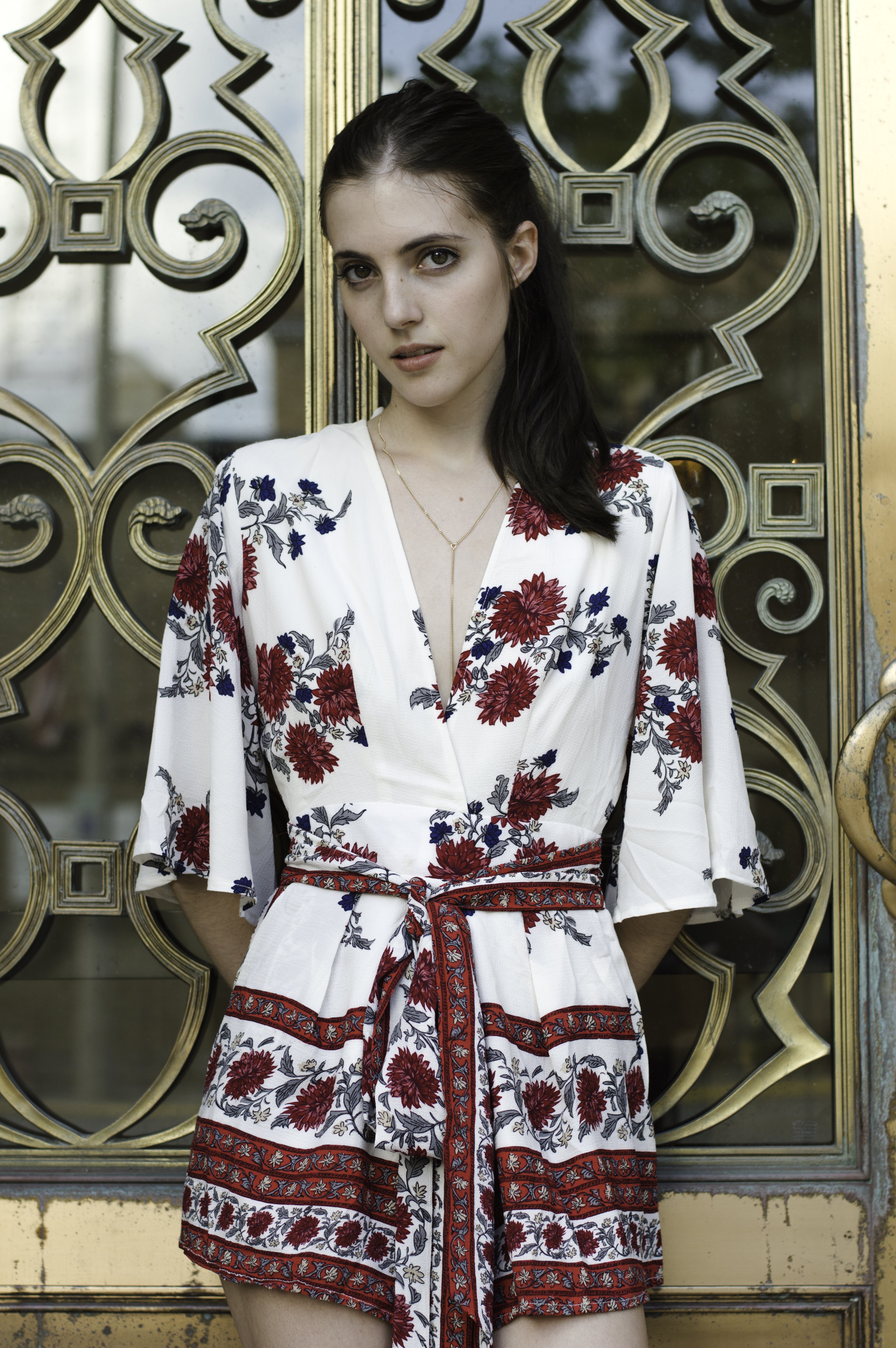 I paired the romper with a simple chain necklace also from Forever 21 (I think it's sold out!) but here is a similar one that's under $5! My shoes are from Seychelles, and seem to be out of stock, too (they are quite old!) but here are similar ones from the same brand!
I wore this outfit the first time when I was living in New York, and now that I'm back in the midwest I'm eager to find an occasion to wear it again. Since moving home, I've gotten quite a few people asking what's next for me. Am I going back to college? Am I looking for a job? What's up?
Well, right now I'm enjoying my freedom. I make money blogging (income reports will be back on the blog next month!) and I stayed on in a part time remote position at Teachable, the company I was interning with in New York.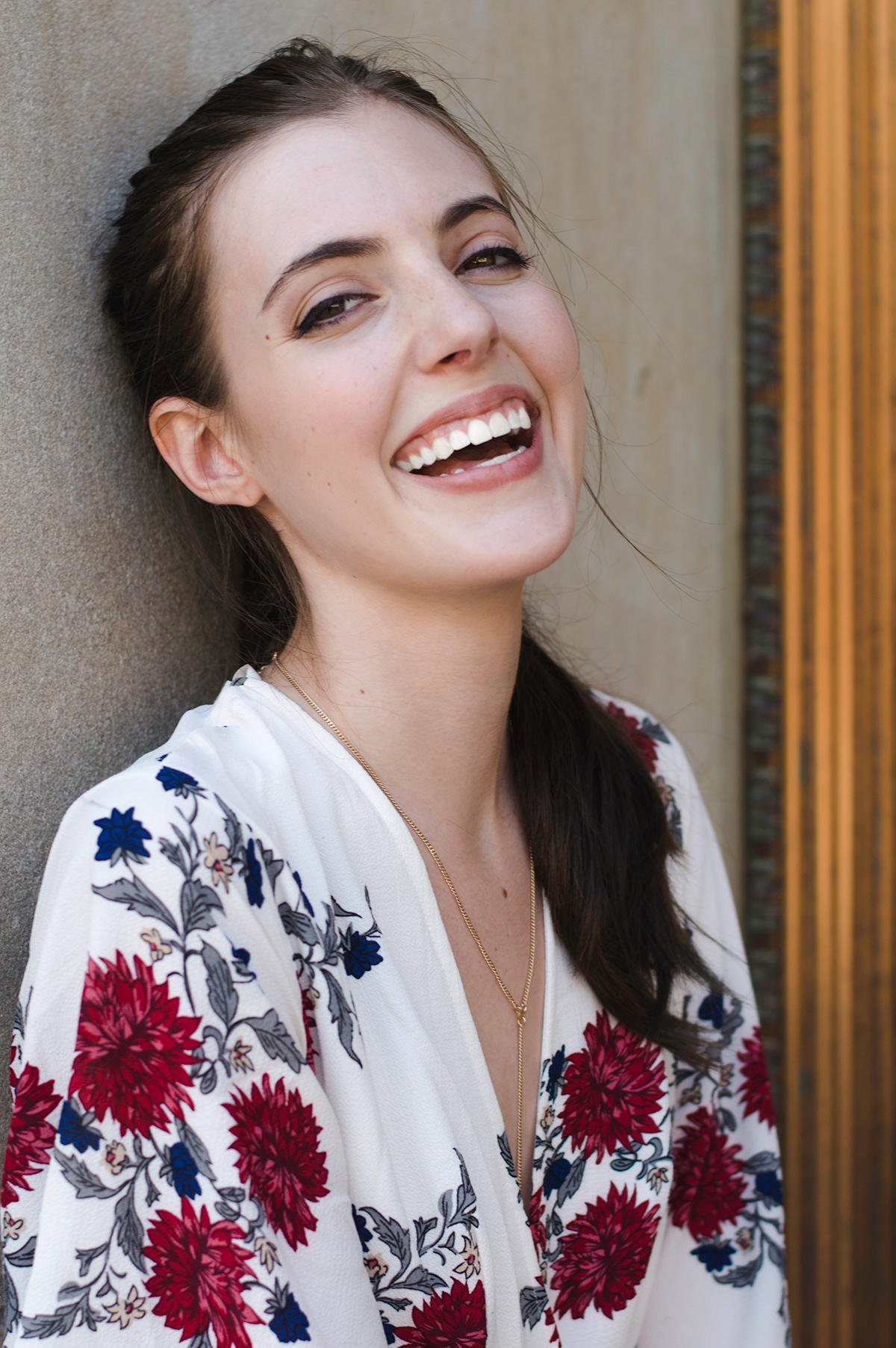 College isn't on my radar right now – one day I might go back but I'm definitely in no rush. The way I see it, the opportunities that I've been getting through my blog are once in a lifetime, and I can go back to school anytime whether in be in a year or a decade.
The next few months I'll be working on growing my blog, launching an online course, and building my brand. I love being able to set my own hours and work on my own terms, and blogging is truly my favorite past time .