Earlier this month, Garrett and I went up to hike around Northern Wisconsin and Minnesota where…we got engaged! I had no clue that it was coming, not even an inkling! I love hearing the engagement story when my friends have gotten engaged, so I thought I'd share my engagement story with all of you!
When we decided to move in together, we did so having the same end goal. With that said – I hadn't even begun to suspect it would happen this summer, so it was the most exciting surprise of my life.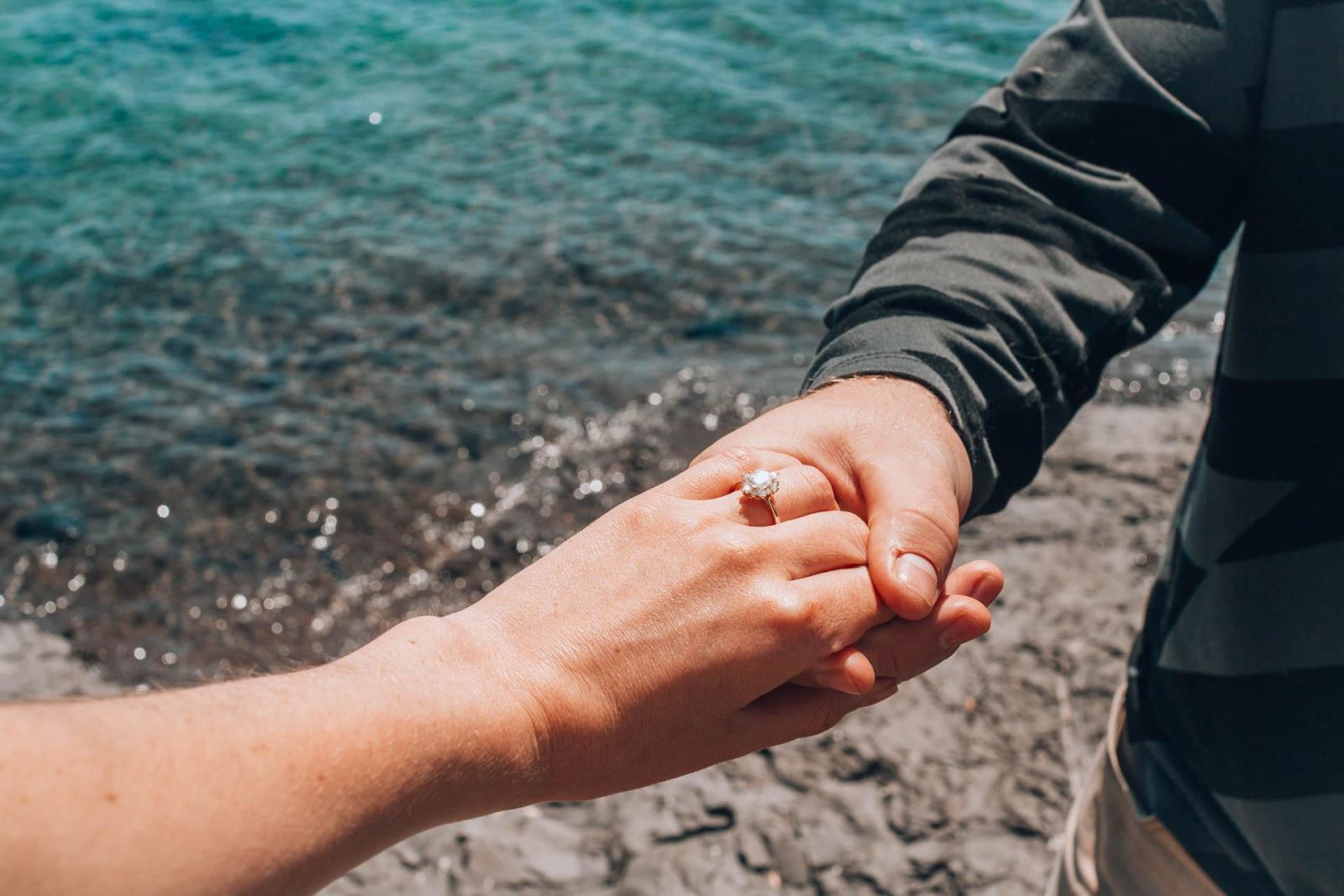 Our engagement at Amnicon Falls State Park
In early June, we drove up to Wisconsin for a mini vacation. We found a rustic motel right on the property line of Amnicon Falls State Park to stay for the first few nights.
We drove all day long on day one, so we didn't have a ton of energy to explore. After unpacking our room, we decided to head to the park to hike around.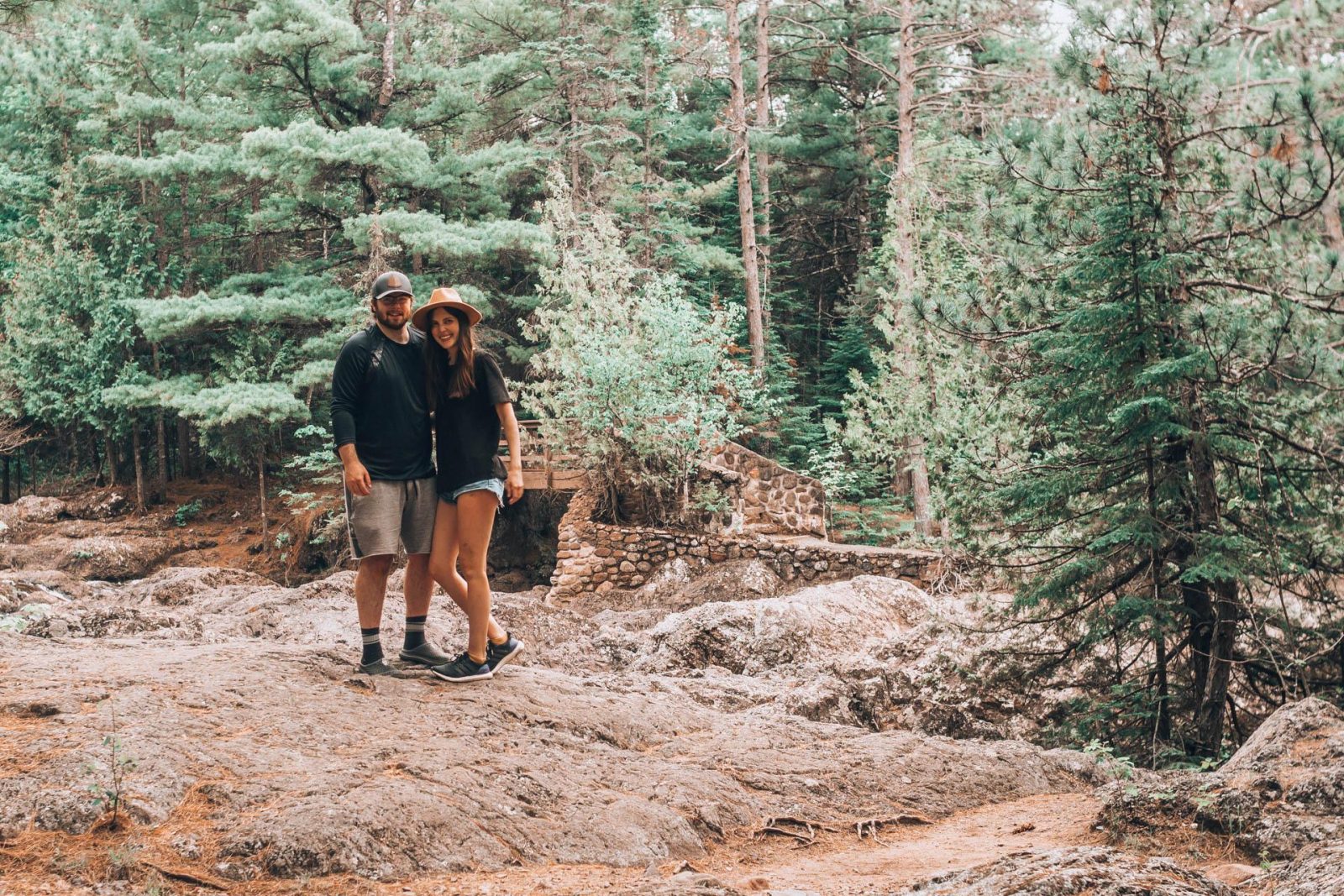 We were only at the park for an hour or so. We were starving and in a hurry to find food and make it out of the park before dark.
A glimpse at my new favorite place…
As some foreshadowing, I want to share a photo I took at the park that night before we headed out.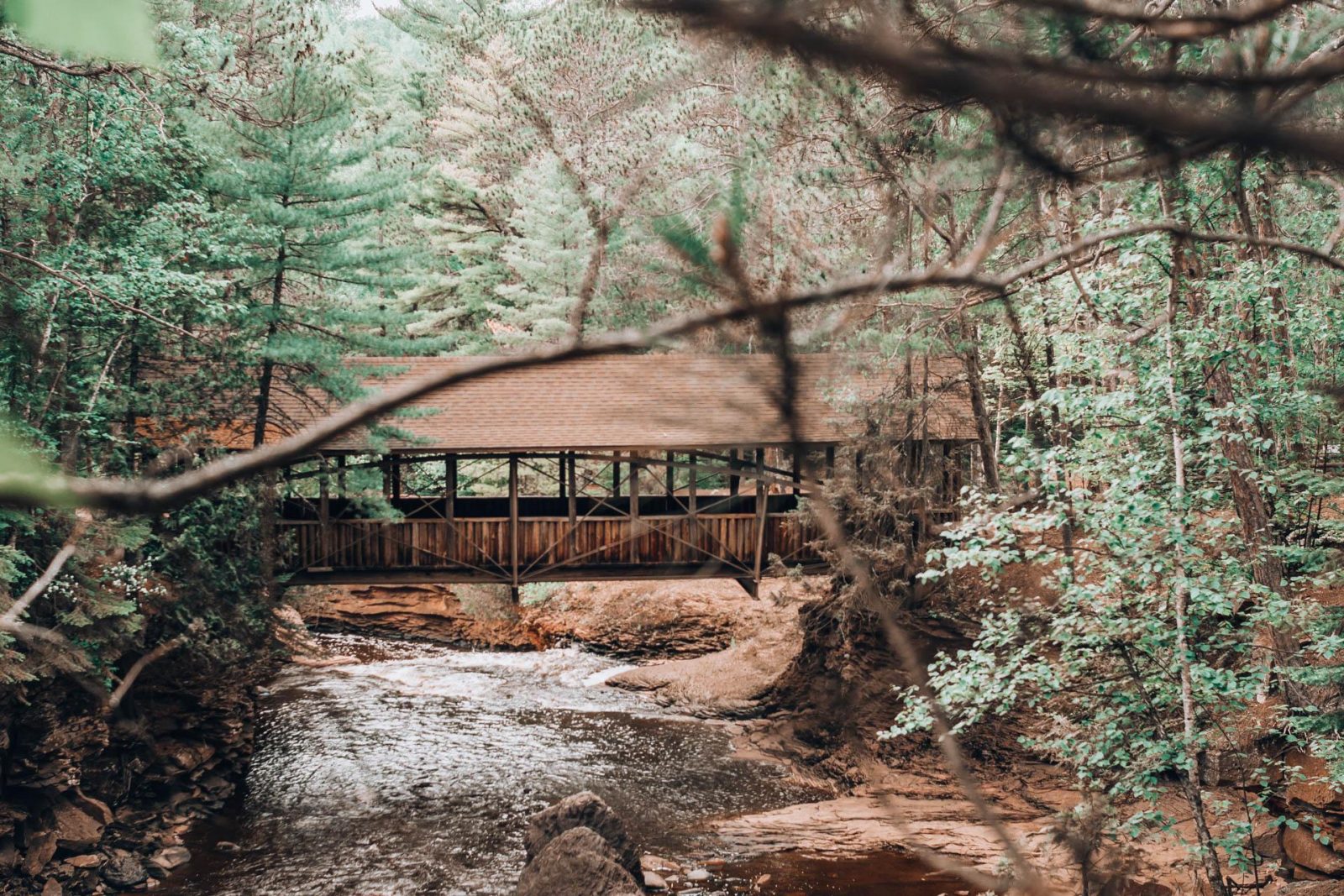 Our engagement story: the morning of
The next day we woke up early to drive to the Duluth area – Garrett loves Duluth. We ended up at Jay Cooke State Park (gorgeous, it's a must visit for midwest hikers!) and enjoyed site seeing all day.
We grabbed lunch at Fitger's in Duluth (the vegetarian chili was 10/10), checked out a few more parks, then drove back into Wisconsin to relax in the motel.
That night….
It was going on 8:00 pm at this time, and Garrett suggested taking one quick loop through Amnicon Falls State Park again. We got in the truck to save us the short walk to the entrance so we could maximize daylight.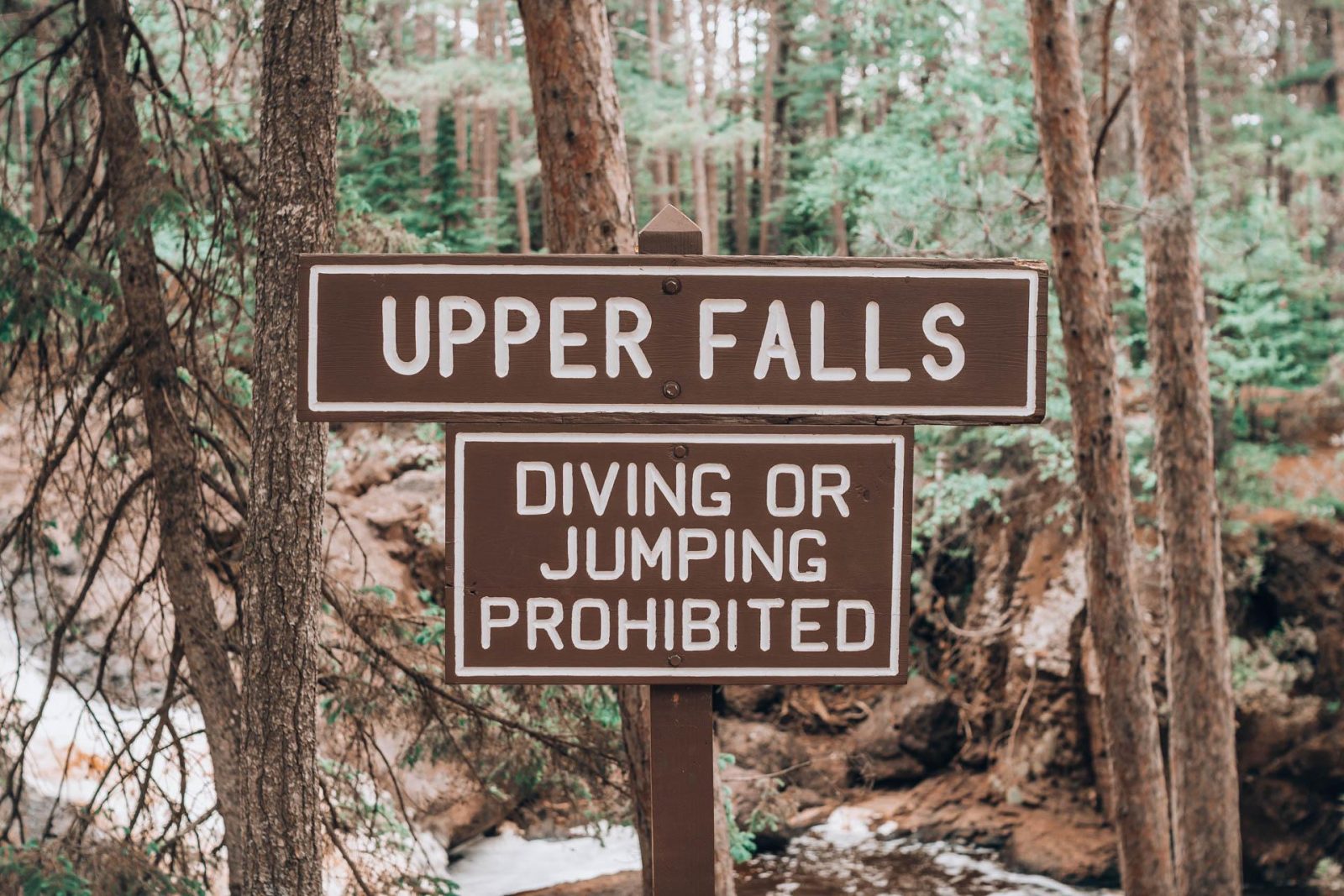 I'm going to be honest: I was 100% oblivious. I always hear women saying they noticed their fiance was moody or distant or nervous before he proposed. Or that they had suspicions for the days leading up. Nope, not me. I was chatting G's ear off and speed walking around the park so we could see as much as possible before we lost the sunlight.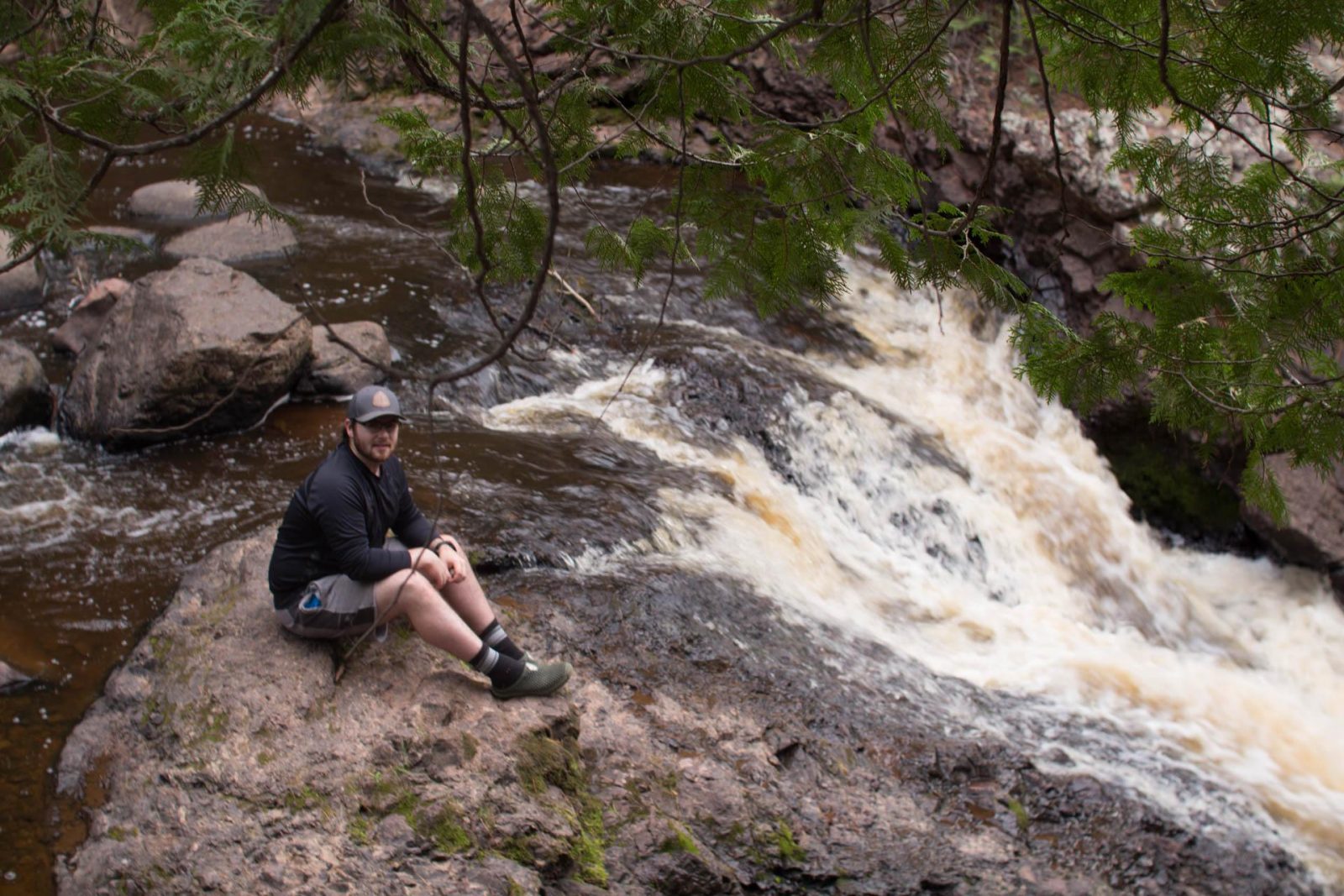 We made it back to the bridge I shared earlier, and I stopped to take a picture of the waterfall. While I was taking the photo, I noticed Garrett rummaging through his backpack but still remained oblivious.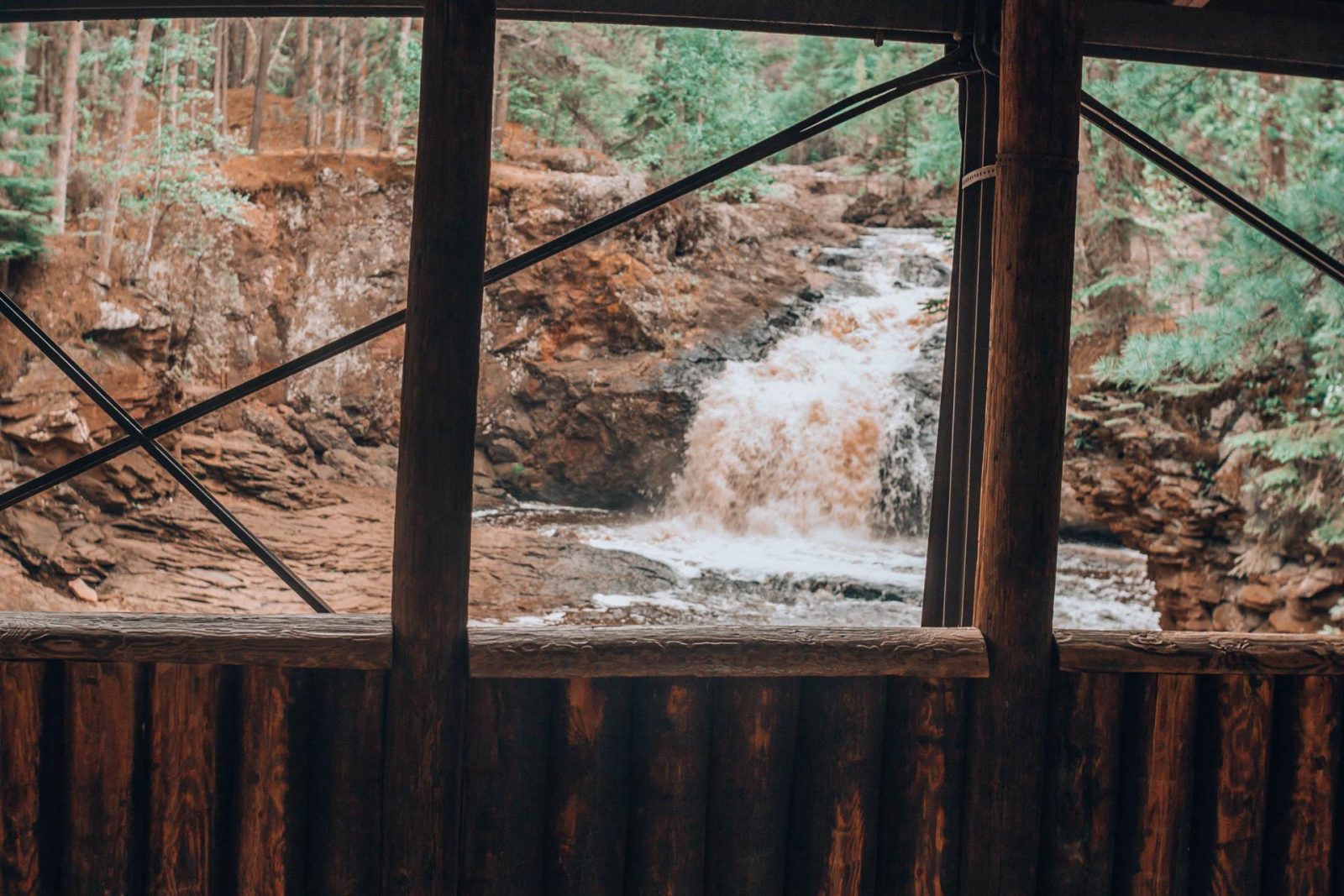 I took another picture while I waited for Garrett, and when I looked back at him he was on one knee with the ring box. Still oblivious, it took a moment for everything to click.
But when it did, I dropped down to my knees and hugged him. I actually don't remember much of the exact moment that it happened. I was just shocked and excited!
We walked around the park a bit more and asked a couple to take a photo for us. It was actually pretty exciting – they were there celebrating their 26th wedding anniversary! And when we were checking out of the motel the next day we told the owners about our engagement, and they let us know that it had been their 4th wedding anniversary.
Our wedding plans
Now, the wedding planning starts. We are in the beginning stages, but here are a few things that we have decided: We want it to be in October 2021, we'd like the decor to have a woodland feel, we aren't looking for an overly classy / bougie wedding – we want it to be true to us, we want it "small" (though we both have big families so our definition of small is a bit bigger than others.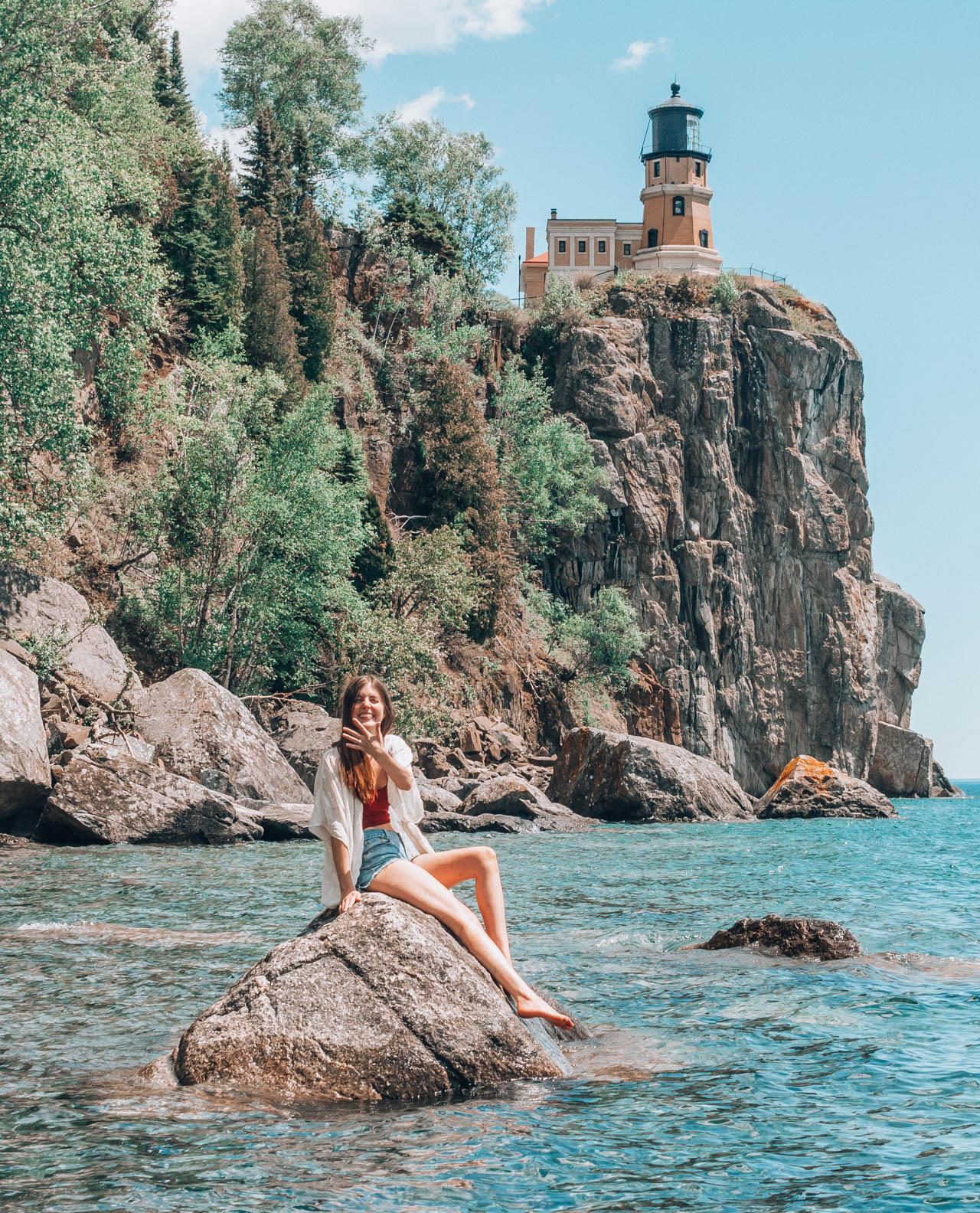 I'll be sharing wedding planning updates here on the blog and on Instagram. Neither of us want an over the top expensive celebration, so I'm definitely researching and learning some tips on saving money while still throwing a fun and beautiful wedding.
If you've been through the wedding planning process and have any tips or tricks, they'd mean the world to me!