This is a sponsored post written by me on behalf of GMO Answers for IZEA. All opinions are 100% mine.
Growing up, I was never overly adventurous with my fashion. I was known for sending group texts that went something along the line of, "SOS, what are you wearing?!?!" in order to be sure I wouldn't be too overdressed or underdressed.
And on the day to day, my outfit was generally the same. Sure, I might opt for a tee-shirt and scarf rather than a sweater one day, but that was about the extent of my adventuring.
One thing I was certain of, even to this day, was that I was a skinny jeans girl through and through.
And then I discovered my new favorite Mom Jeans.
"They look cool on other people, but not me." That's what I thought until I finally tried on (and subsequently bought) my first pair.
Here's the thing: They look good with just about anything. Button downs, sweaters, and, in my case, a band tee. (BTW, who here got through high school with He is We? In case you didn't hear, they're back together!)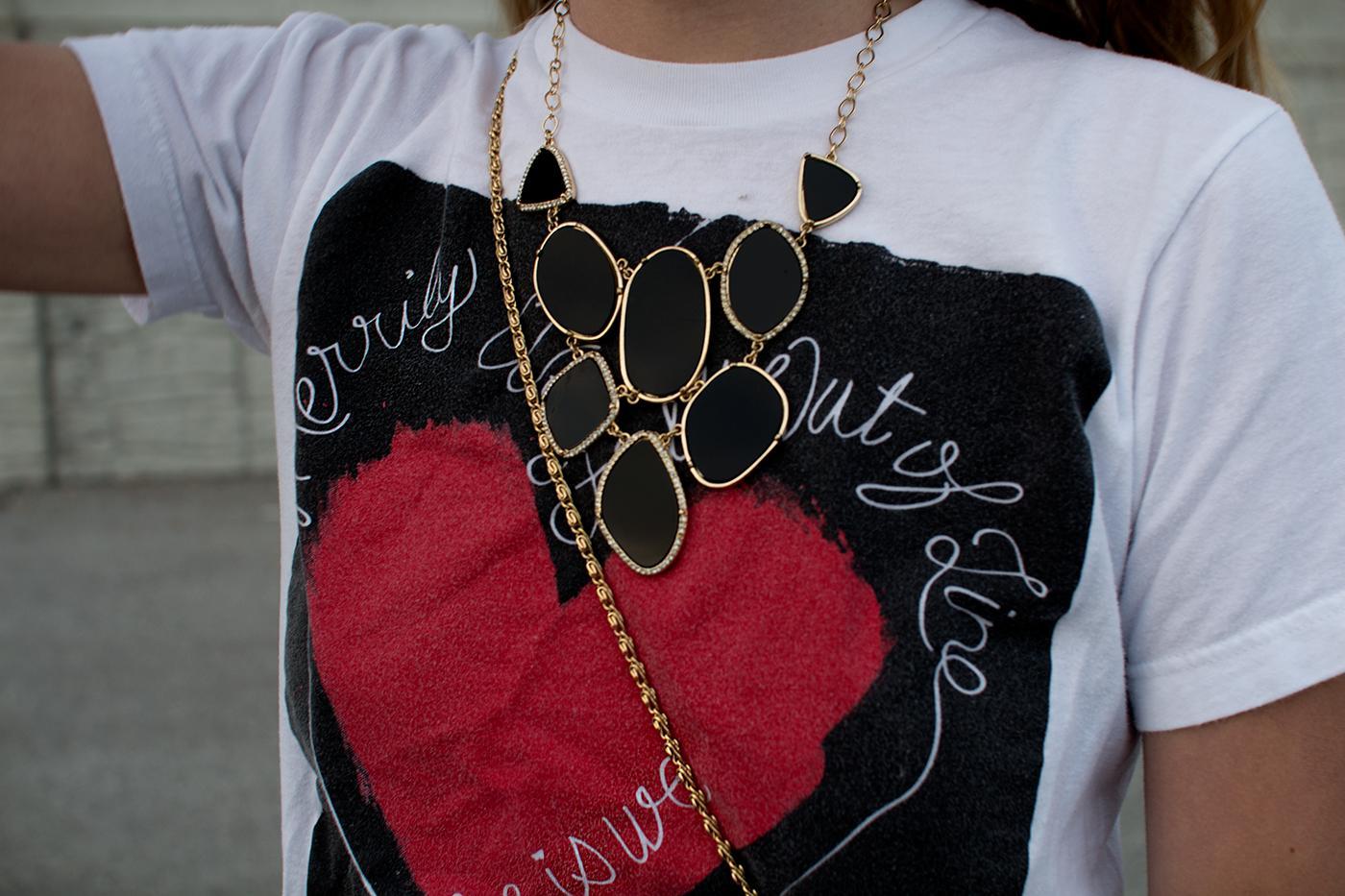 And they are incredibly comfy. If I were one of the lucky few who got to go to NYFW this year, you can bet I'd be pairing my mom jeans with a fabulous blouse and great shoes to trek around the city in.
But instead, I posed for a mini-shoot in the Target parking lot. Almost as good, right?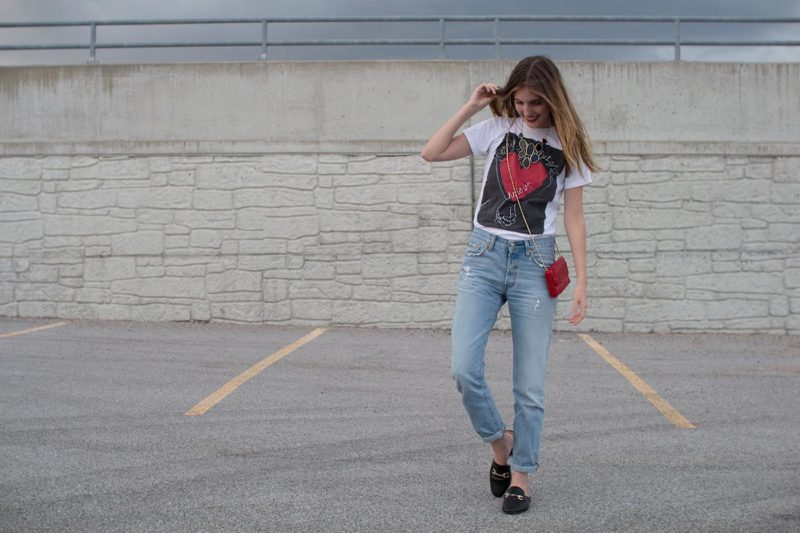 Fun fact about this outfit? It's 100% cotton.
Cotton is one of the world's most important crops. Its components – lint, liners and seeds – are used in everything from cloth, yarn, and paper to plastics, cosmetics, oil and, meal. Not to mention? It's totally comfortable and looks great.

Sustainable GMO cotton is practical cotton – it can be produced year-in and year-out with limited impact on to the environment. If you're looking to start transitioning to a more sustainable wardrobe, buying more cotton might be a good place to start.


Not only do items like jeans last for years (seriously, I've had some of my jeans since high school), but sustainable GMO cotton is made possible today thanks to improved growing practices, better technology, and the willingness of the industry to produce eco-friendly products, largely based on consumer demands.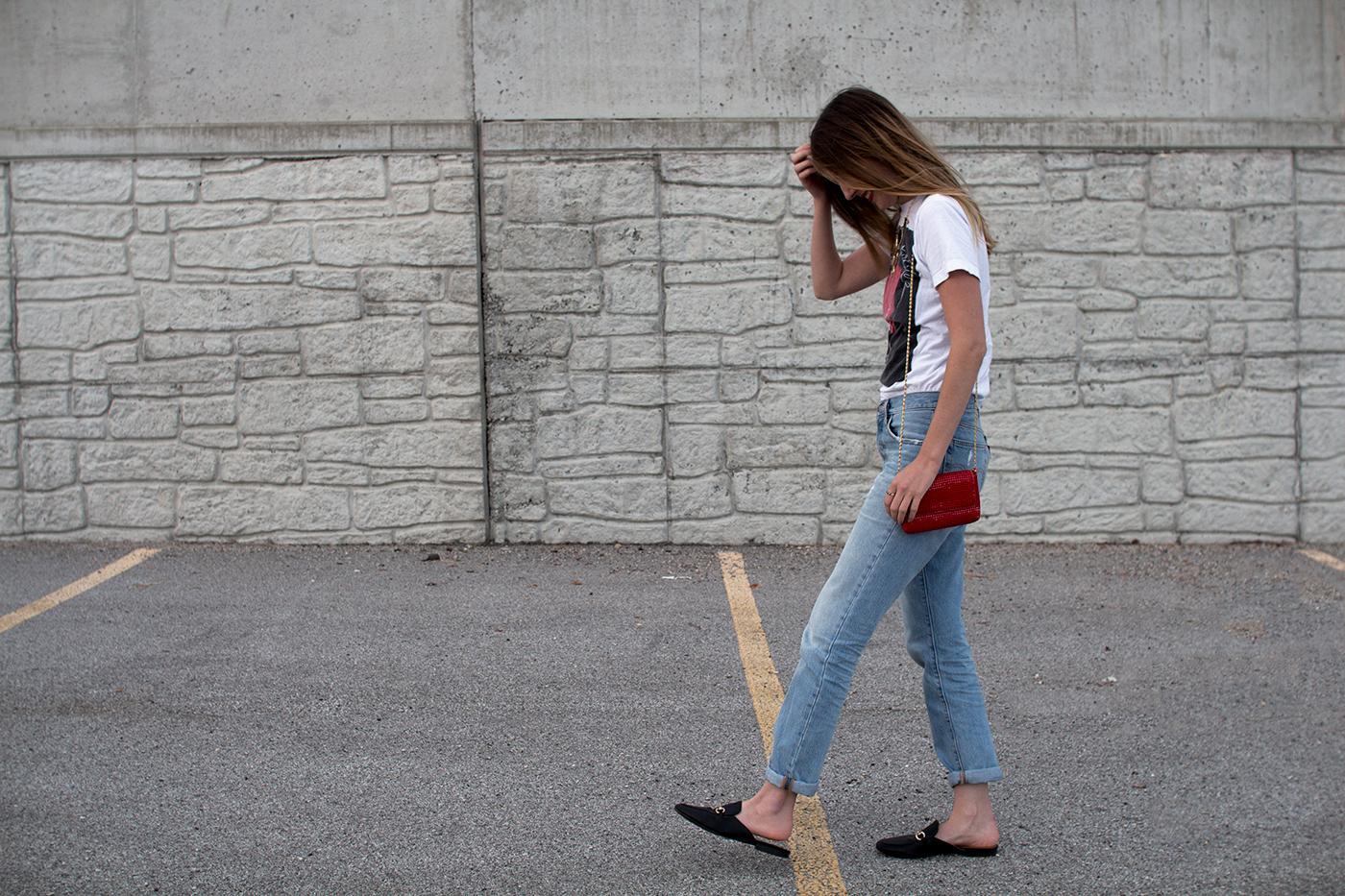 Eco friendly products are a win-win for everyone and you can rest easy knowing that you're doing a little extra to make the world a better place.

When GMO Answers challenged me to put together a 100% cotton outfit, I was stumped. Embarrassing confession time: I didn't realize that most jeans are made completely of cotton, which took half of the battle out of putting my outfit together.

Finding a top was a bit harder. Initially I was hoping to go full glam with a fashion forward blouse, but I quickly found out that at best a lot of my go-to pieces were cotton blends, not 100% cotton.

And then it hit me.

My most comfy t-shirts are all 100% cotton, and my very favorite t-shirt is also easy to dress up.
Dressing up band tees is one of my go-to looks for a night out because it's so easy. Throwing on a red lip and a cute hand bag takes a look from "lounging at home" to "out with the girls" in 90 seconds flat.

Swap out my mules for a pair of pumps and you'll be the most effortlessly cool girl out.

When it comes to styling yourself and picking out your clothes when you're shopping, do you focus on sustainability? What dictates what you buy and what you leave behind? Questions about GMOs or biotechnology? Click through to find some answers! I'm starting to focus on only buying sustainable pieces when I'm out shopping, I'd love for you all to join me in this mission!