I've been a bookworm for as long as I can remember. Growing up I cherished nothing more than my collection of Nancy Drew books, and spent my reccesses sitting on a swing flipping through books.
As I've grown older, I haven't been able to prioritize reading the same way I was able to when I was young, but when I do find myself bitten by the book bug again, here are a few of the books I go back to, and a few recent new reads I've loved.
This post includes affiliate links.
This is one of my favorite books ever and I've read it a half dozen times in the past few years. I've always been interested in human psychology, and as an always paranoid person, this book gave me really interesting insight into why I should be listening to that voice in my head that shows up in spooky situations.
The book trains you to spot subtle signs of danger and read people. The goal is to help you determine whether your environment pose a threat to your safety. As a woman, I feel most comfortable arming myself with knowledge on staying safe (and pepper spray). Reading this book has helped me feel more confident in my abilities to use my intuition to protect myself.
The author, Gavin De Becker, is famous in the world of threat detection and protection. In fact, he designed the MOSAIC Threat Assessment Systems, used by the government to screen threats to high ranking officials.
The books shares examples of cases he worked on, and real life applications to the strategies he presents. It's not a "stay safe" manual. Instead, it's a guide to better understanding yourself, the danger signals many people ignore, and the people around you.
I've always struggled with imagining what might happen to my soul one day after I die. I didn't grow up religious by any means, but I've always believed in some sense of life after death, even though I don't know what that'll look like. This story offers one version of what heaven might be like.
The premise is that when you die, you meet the five people who were most influential in your life. They aren't the people who were most important to you on an emotional level. Instead, they're the five people who made the largest impact in your life whether you realized it or not.
The book follows Eddie, a recently deceased amusement park maintenance man who is going through his journey of meeting the five people who shaped his life the most. Read this and try not to sob, I dare you.
I read many creepy books: thrillers, murder mysteries, and ones that have me triple checking that my doors are locked. Sometimes, I need a breather from the psychological torture I put myself through. I find a lot of joy in reading what most people might consider to be cheesy self-help books.
I've used this book to gift to friends as their "entryway drug" into the world of self-help reading. It's got beautiful illustrations and easy to relate to mission – finding a way to do what you're most passionate about. So it's easy to read and resonates with most people without getting too "woo-woo."
This is a good book to read when you feel like you're in a slump or just going through the motions rather than doing the things that make you happy. I often pick this one up when I'm feeling uninspired or too drained after my 9-5 to work on my own projects.
Like I said, I read a lot of creepy books, and this was probably the best of the creepy books that I read in 2018. The book follows Quincy Carpenter – a member of the "Final Girls" – a club that nobody wants to be in.
The media named women who are the sole survivor of horrific massacres The Final Girls. Quinn was inducted into the club a decade before the book takes place. She's adjusted as well as one could expect (with her handy dandy Xanax prescription). She even runs a popular baking blog (maybe why I had a soft spot for her…?). Altogether, she manages to live a fairly normal life until one of the final girls is found dead and everything begins unraveling.
I loved this book because it was fresh. I read a lot of thrillers, and a lot of them rely on the same themes and twists. This one kept me guessing in a way I haven't had in many months.
This book absolutely shattered my heart. Out of the books I read in 2018, this story did the best job of making me empathize with what the main character, Starr, was feeling.
Starr witnesses her best friend from her childhood get shot by a cop. She has to not only deal with the emotional fallout of losing a friend, but his death has also made national headlines. Now, people who never knew him are tearing her best friend's character apart posthumously.
I grew up in a bit of a privileged bubble. Until the end of high school, I never thought twice about the realities some people in America face. This book does a great job humanizing the tragedies we've all seen in the media, and painting a picture of the pain our systems inflict on black people in America.
This one is a bit different than the rest of the books on my list, but it's definitely been the most life changing for me. TMI: In middle school I started suffering from endometriosis symptoms that have worsened as I've gotten older. All doctors have ever wanted to do was medicate and artificially pump hormones through my body to fix it. (I have tried their treatments, the side effects are never worth it.)
Enter this book. The Period Repair Manual reads a lot like a textbook. But if you've suffered from any period issues – PCOS, Endo, or hormonal acne – this will be infinitely more interesting. It helps you identify where the root of your problem and how to treat it with lifestyle changes.
The author is a doctor who backs up her assertions with over 300 scientific references. I felt angry that no health class ever taught me the things that I read in this book. I had a decade of periods behind me before I truly understood my cycle. This book should be mandatory reading for any person with a period.
I often hear hear women smugly asserting that they're not feminists (and they always say it like it's a dirty word) and I can't help but feel bad for their lack of understanding. The right media has done a dandy job brainwashing people into thinking that feminists are bra-burning, man-hating, balls of rage. Really, though, feminists are people who believe that men and women should have equal rights. Groundbreaking, right?
When you understand what feminism is, being a feminist is a no brainer.
This book does a great job exploring what feminism means (and doesn't mean) through a series of essays written by great feminists of today. The stories are intersectional, and some will make you laugh while others will have you nodding your head in relation. If you're a feminist, you should absolutely read this book. If you think you're not, you should still read it and you'll likely find out you've been wrong about feminism all this time.
When I was a kid, I hated my introversion. I was so envious of the girls in my class who talked to everyone effortlessly and made friends instantly. I still struggle with knowing when (and how) to speak up, but have accepted my innate introversion.
Still, the world we live in seems to celebrate extroverted traits and it can be discouraging as an introvert. This book is great for any introvert who has felt a little broken their entire life. After reading this, I felt a lot more confident in my own skin. I finally got rid of that nagging feeling that I should try to force extroversion on myself.
And if you're an extrovert, this book is great for understanding the introverted people around you.
Me Before You spent months unread on my bookshelf, but I kept putting it off because, franky, I don't always prefer to read books that make me cry and I knew this one would. With that said, I enjoyed every page (even the infuriating ones). The story revolves around Louisa, who finds herself working as a caretaker for Will, a man who became a quadriplegic after a motor accident. Their relationship starts out rocky, but in true story book fashion, it blooms into a romance.
With that said, this isn't a love story, and it doesn't come with a fairytale ending wrapped up in a ribbon. In fact, the ending made me angry. And it made a lot of other people angry, too. But so long as you don't pick this one up with the expectation of a happily ever after, I think most people would enjoy the read.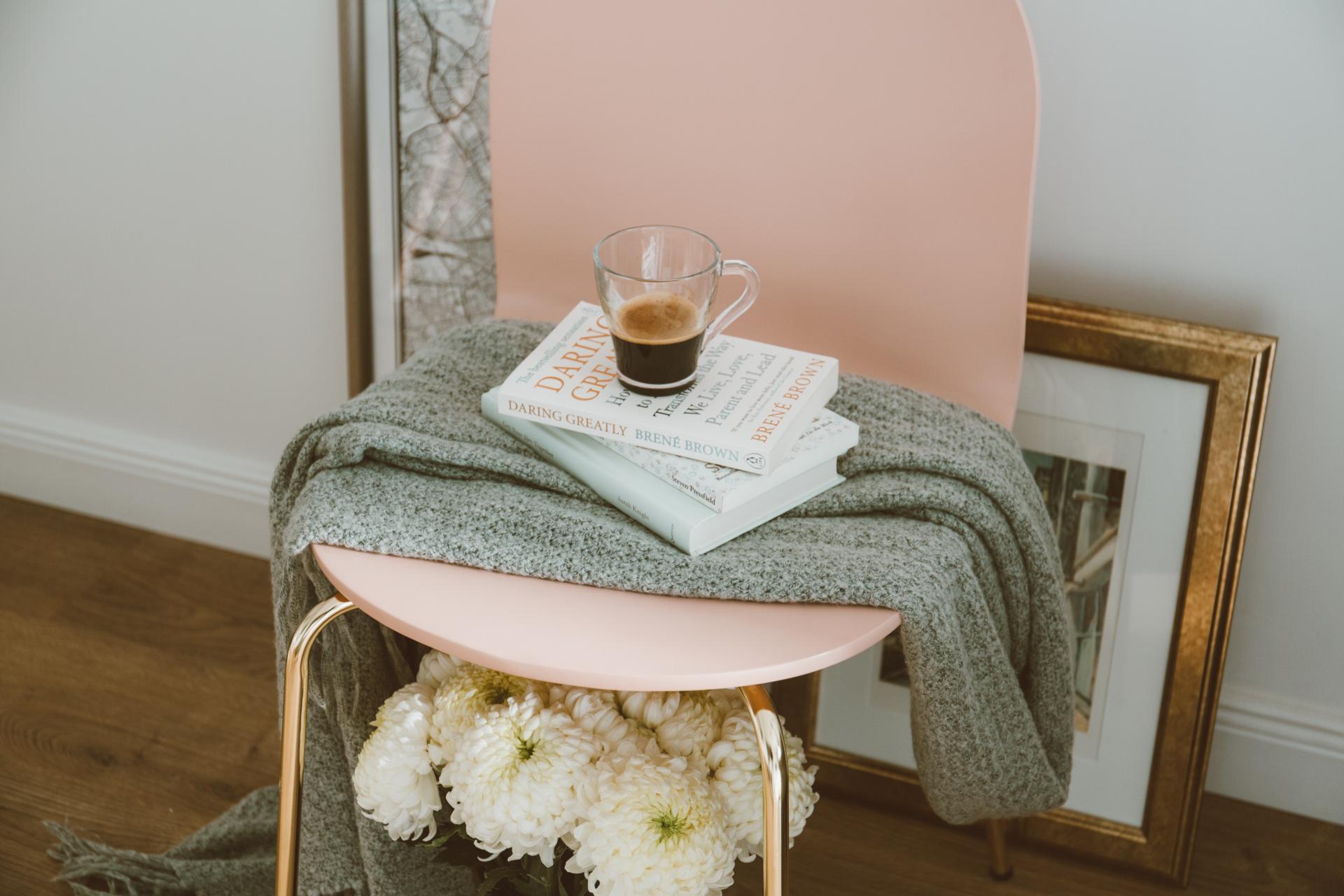 What books are you reading in 2019?
I'm always looking for new books to read – what were the best books you read in 2018 or what books are you most looking forward to in 2019?
I've mentioned it a few times, but one reason I fell quiet on the blog is because I'm working on my own first book (!!!). Hopefully I'll be able to include it in a future list one day.