This is a sponsored post written by me on behalf of GMO Answers for IZEA. All opinions are 100% mine.
]Finding the balance between being fashion obsessed and a bit of a hippie can be, well, a struggle. I love trying out the new trends and adding my own spin on them, but I also have a "save the world" mentality that fast fashion doesn't always fit very well into.
I want to make sustainable purchases to lessen the burden on the environment, but also express myself through my clothing and try new looks.
And I think I've come up with a pretty good system that allows me to balance the two. So, if you're like me and looking to save the world and look good doing it, here are my best tips for sustainably shopping for fashion pieces.
Skip fast fashion shops for the basics
When I was in college and broke, I had no choice but to buy my basic pieces like camis and tees at the fast fashion shops like Forever 21 and H&M for two or three dollars apiece. I had to replace them season after season, but they got the job done and fit in my short-term budget.
Now, working full-time, I'm able to splurge a little more on my basics and now they're lasting me a few years rather than a few weeks.
I'm not saying that you have to go and drop $80 on a basic top, but spending an extra $8 for a higher quality piece not only will benefit your wallet in the long run, but it keeps those lower quality pieces from our landfills after they've ran their short life cycle.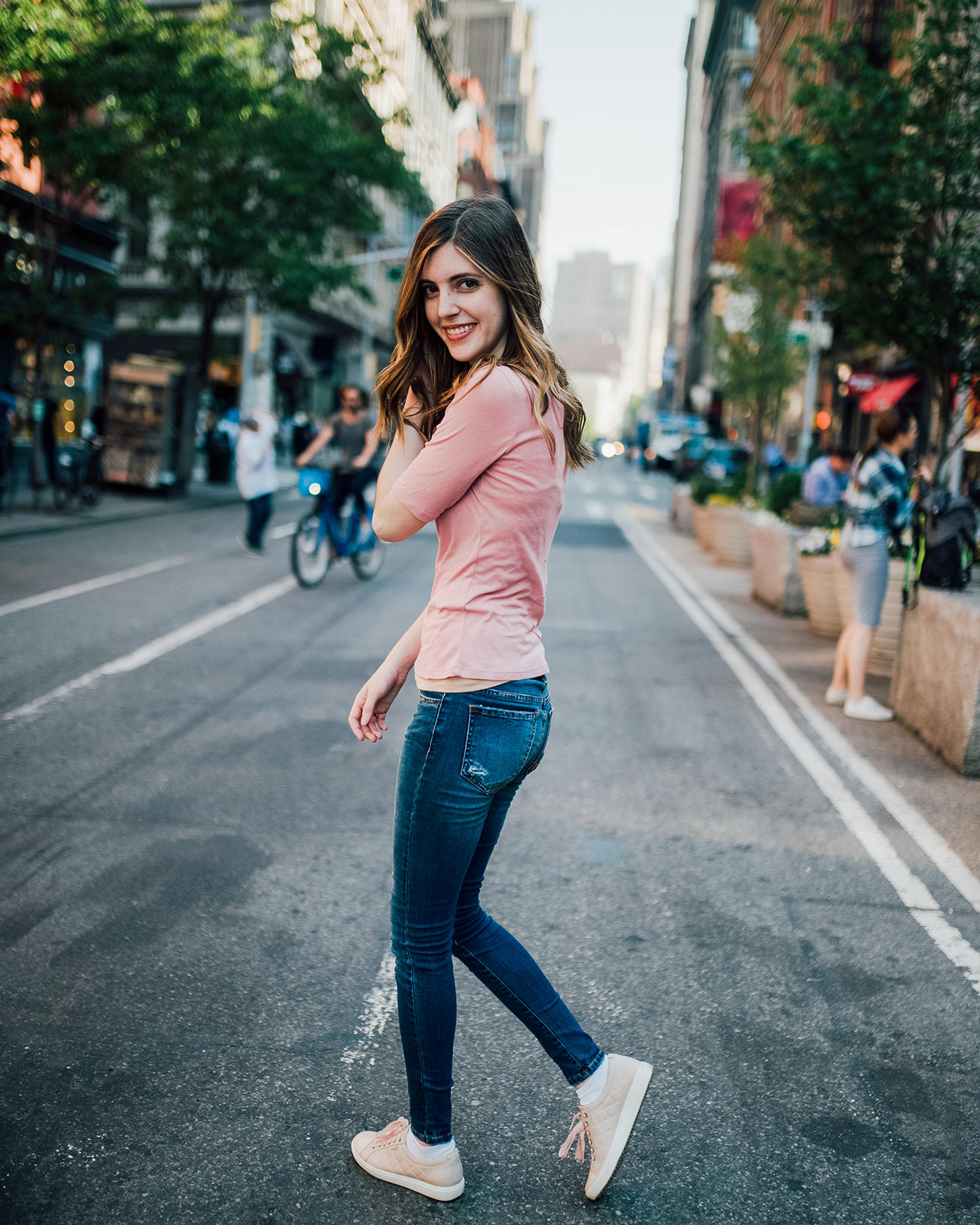 Don't get me wrong, I still shop at fast fashion stores (I'm not made of $$$), but now I'm pickier with my purchases. I'm a sucker for H&M's sunglasses, and I am happy buying their denim and sturdier blouses.
2. Shop at thrift shops and second-hand stores
Breathing new life into old pieces is the best. I visit my local Goodwill a few times a month and rarely leave without one or two new treasures.
If you're into DIY-ing, thrift shops are also a great place to start. Rather than buying fabric at the craft store (which can be pricey) I have better luck buying oversized tops and blouses and repurposing them into something that is more my style with my trusty pair of scissors and sewing machine.
If you live in a bigger city, you likely have trendier thrift shops like Crossroads. At my local Goodwill it takes some digging to find pieces I love, but whenever I'm in Chicago or New York I feel like every thrift store I walk into is wall-to-wall with trendy and gently loved pieces.
3. Be careful where you donate
This might seem counter-intuitive after my last point, but some thrift stores are extra choosy and donating them just creates an extra step between you and the landfill. Talking to the workers at my local Goodwill, if they can't move things they toss them.
If you have gently loved pieces that you aren't feeling anymore, try giving them to a friend before donating them to a generic thrift shop.
Or you might have a great local organization that will gladly take your pieces. In the Quad Cities we have an organization called Maddie's Closet that offers free clothing to girls in school whose families are going through rough times.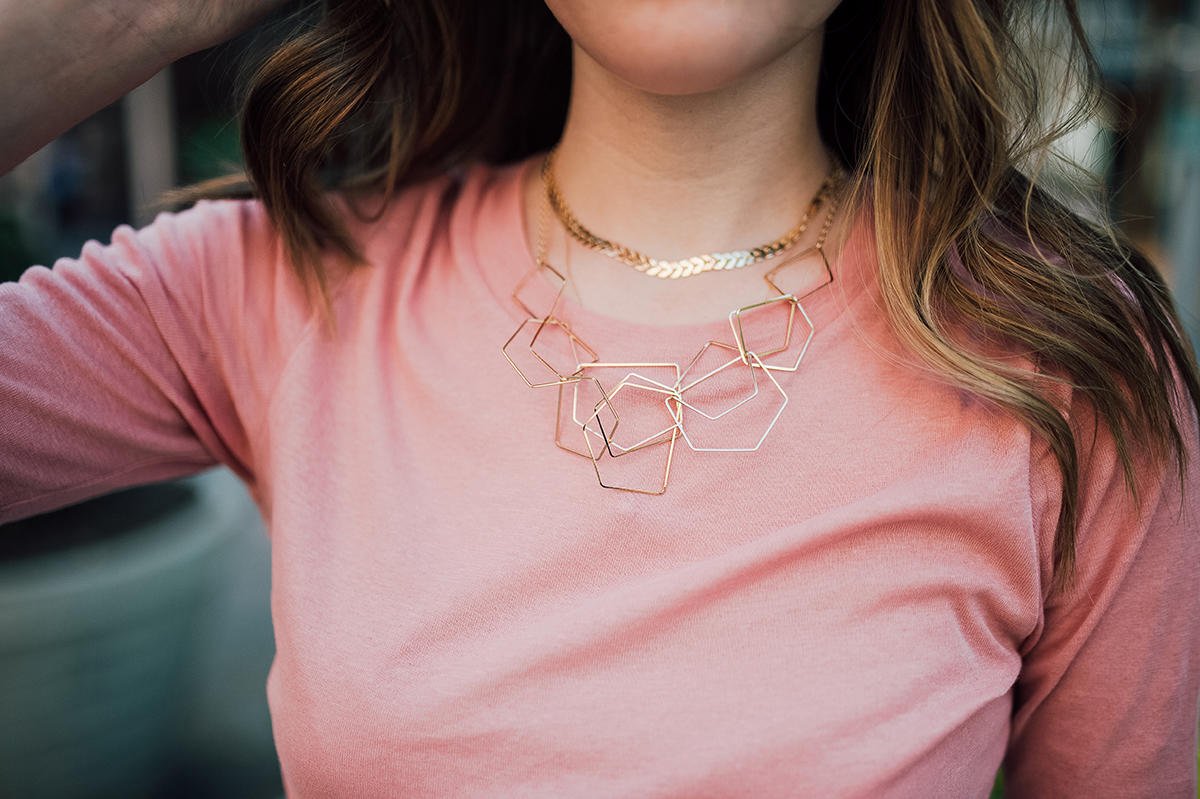 4. Mind your fabrics
It wasn't until recently that I even began to think about the fabrics I was wearing. I was more concerned about colors and prints than the actual fabrics making up my clothes.
I'm a big fan of sustainably grown cotton, because it lasts. Sustainable GMO cotton is practical cotton – it can be produced year-in and year-out without extra harm to the environment and you're not going to have to toss your cotton pieces after just one season.
Cotton is one of the world's most important crops. Its components – lint, liners and seeds – are used in everything from cloth, yarn and paper to plastics, cosmetics, oil and meal. It is so prominent in our everyday lives, that it's important that it's being grown with the best practices in mind.
Currently, we yield twice as much cotton today as we did in 1950, because of better land use, mechanization, and improved plant varieties like herbicide resistant and insect resistant cotton. Farming innovations not only help us grow more cotton, they help us grow it with less of an environmental impact.
Questions about GMOs or biotechnology? If you're interested in learning more about GMO Cotton, you can check out GMO Answers, an online resource that exists to answer any questions about GMOs – how they are made, why they are made, how they are used in practice and their impact around the world.
5. Swap clothes with friends
If you're dying to try out a new trend, ask to borrow a piece from a friend who is already rocking it. I've so often fallen into the trap of buying a new trendy piece only to find that it's not really my style after all.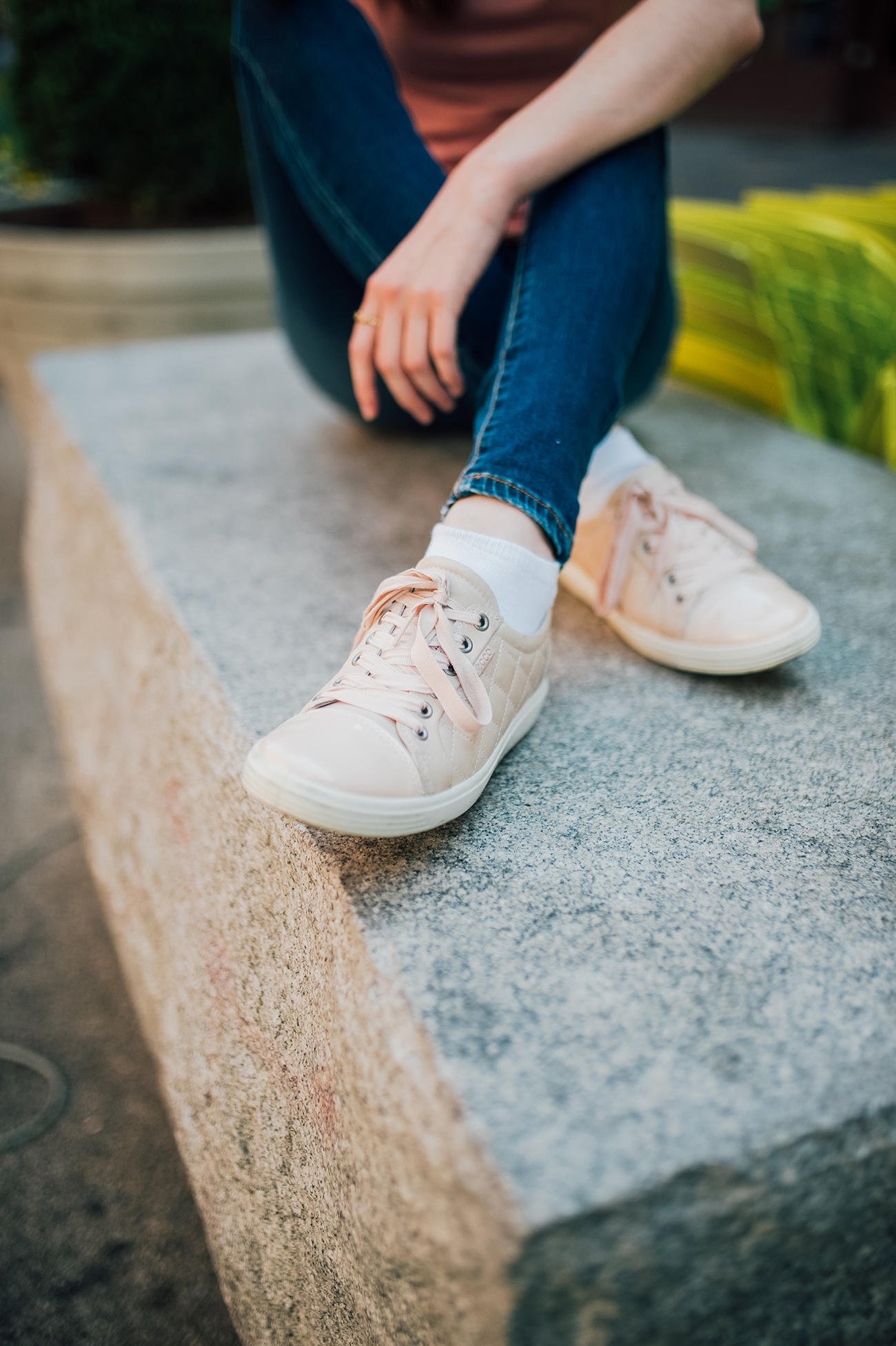 Doing a little trial run before you actually buy can help you decide if you want the piece because all the it-girls on Instagram are wearing it, or if you actually are in love with the trend.
If your friends aren't into fashion, there are also programs like Rent the Runway where instead of buying new pieces that you'll only wear once, you can rent a beautiful dress or accessories for a special occasion.