This post is sponsored by BabbleBoxx.com on behalf of Single Edition Media.
I've gotten used to long distance relationships by now. Freshman year of college I was in Illinois, my boyfriend was in Iowa, my best friend was in Texas, and a brother-like friend was in Ohio. Fast forward and I was living in New York away from everyone I knew for half a year and I've got this long distance thing down pat.
I've mastered the handwritten letter (with beautifully decorated envelopes to boot!), and I can express myself over Facebook message like a champ.
With everyone moving back to school now, I'm brushing up on my long distance game with care packages and notes to remind my people how much I love them. If you want to make a care package for your college gal, I teamed up with Babblebox to give you a few suggestions! They sent me a few gift ideas, and I wrote a few notes you can include in your package.
A little overview…
The FUJIFILM INSTAX Mini 70
Instant cameras are making a comeback in a big way. They are cute, convenient, and offer instant gratification in the form of a physical picture.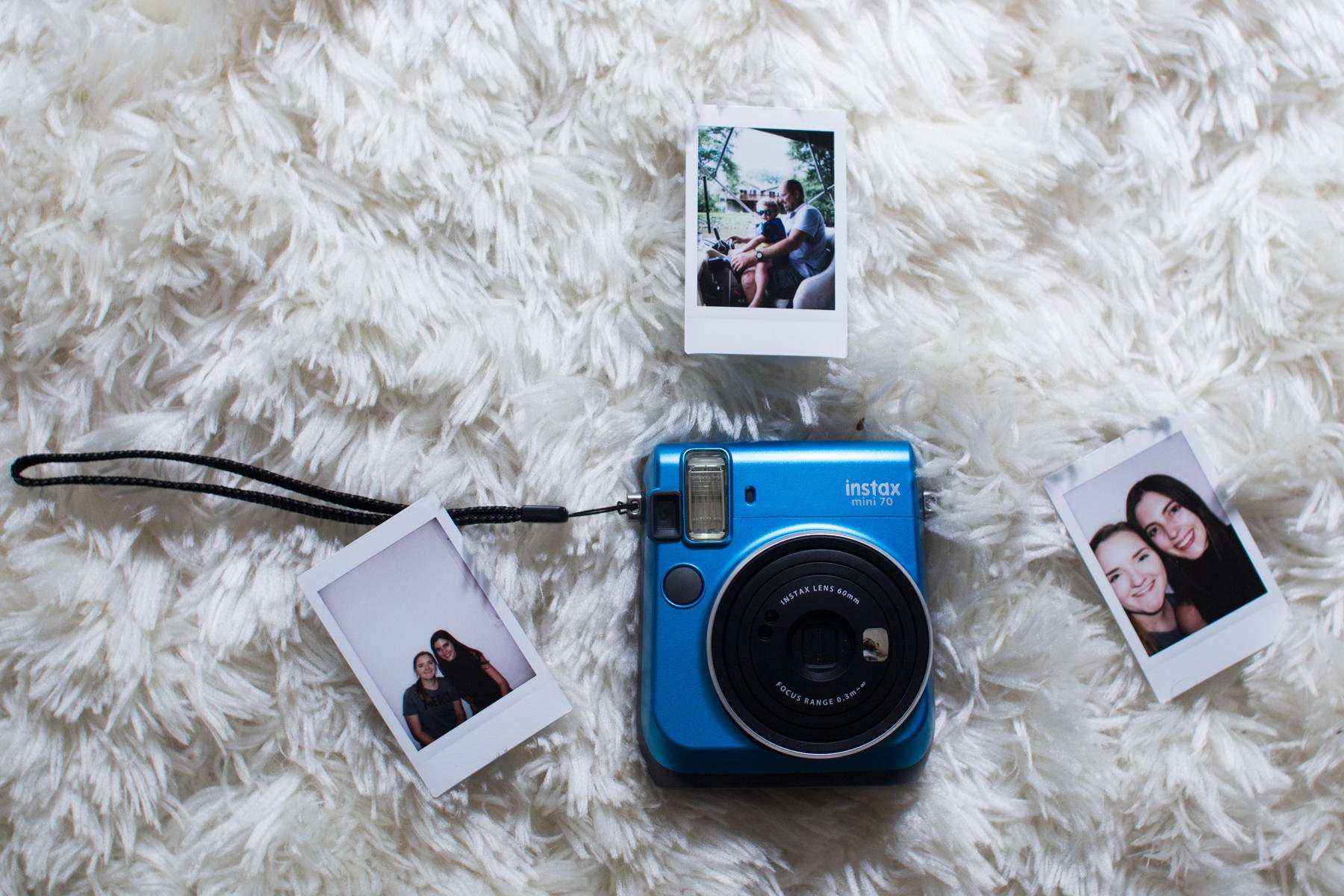 The FUJIFILM INSTAX Mini 70 retails at $139.95 and is the perfect size for your best gal pal to throw it in her backpack when she's on the go. It's easy and fun to use and I can guarantee that whoever you gift this to will love you forever.
The care package note: "Breaks my heart that you're making memories without me (only 3 months until the dynamic duo is reunited!) but while you're off having crazy adventures now you have no excuse not to send pics. Snap lots and send them my way!"
GreenPan Mini Ceramic Non-Stick Square Egg Pan
I am the mom of my friend group. I'm the one making people text me when they're home safe and asking if they've eaten any veggies today. I worry and I care and I want everyone to be warm and well fed and safe at all times. Like I said, mom.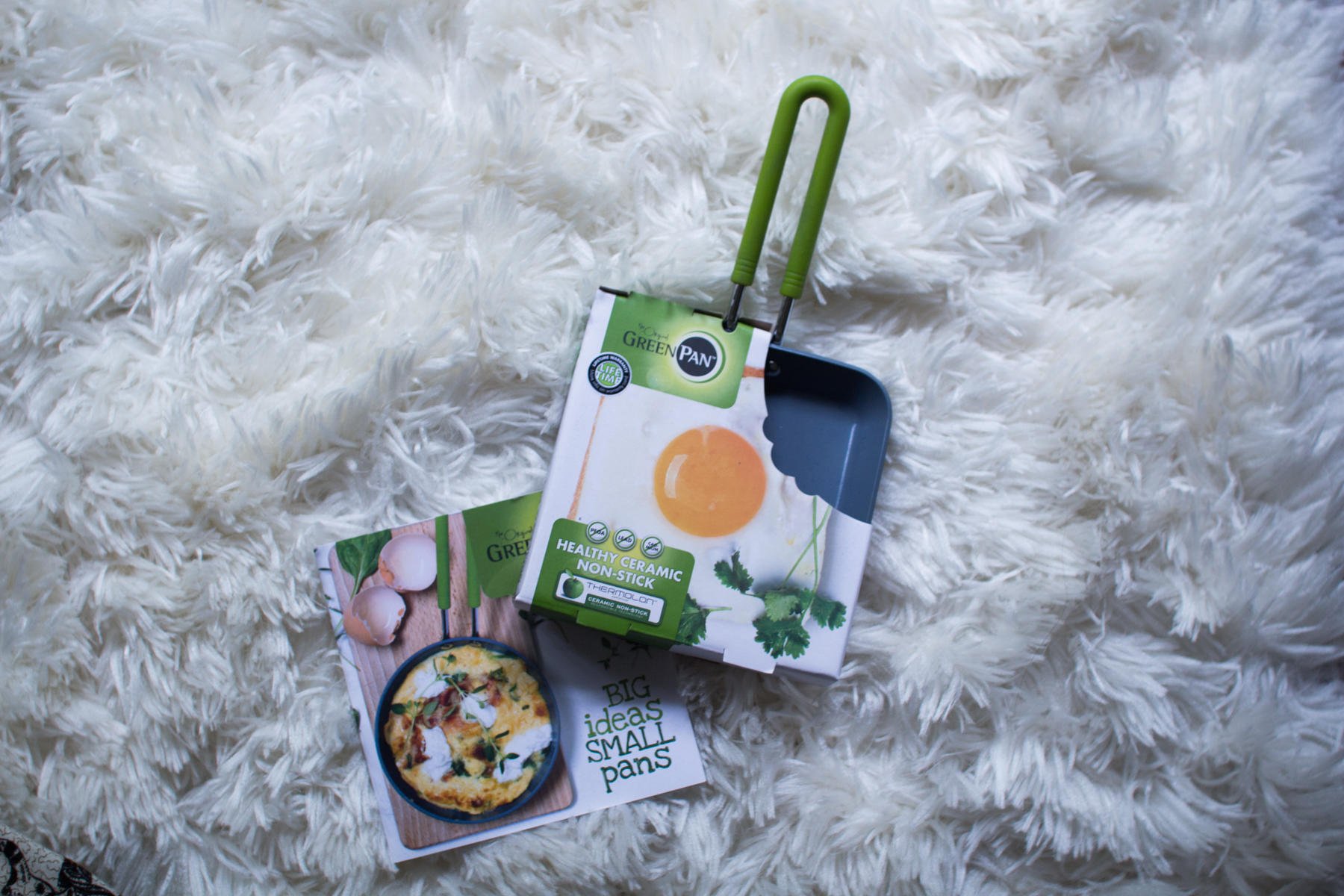 As the mom I usually provide the snacks and do any and all cooking. With them being across the country it's time I pass the baton (or in this case, frying pan) on and let them cook for themselves.
This cutie is personal sized meaning less scrubbing for you and it has a stay-cool non-slip handle with a silicon grip – I'm not letting my best buds get burnt! The GreenPan Mini Ceramic Non-Stick Square Egg Pan is great because it's little enough for tiny college apartment kitchens and it's the perfect size for a midnight pancake.
GreenPan is the bomb dot com and is offering all of you a 20% off discount and free shipping with the promo code: SCHOOL20! It's good from 8/14/2016- 9/4/2016! Woot woot!
The care package note: "Tough love, my friend: It's time for you to learn to cook and I fully expect a 5 course meal from you when you come to visit me.
Or at least a grilled cheese.
Miss you, love you!"
Zebra Pen Assortment
My heart burst when I saw this assortment of pens. Could they be any more perfect?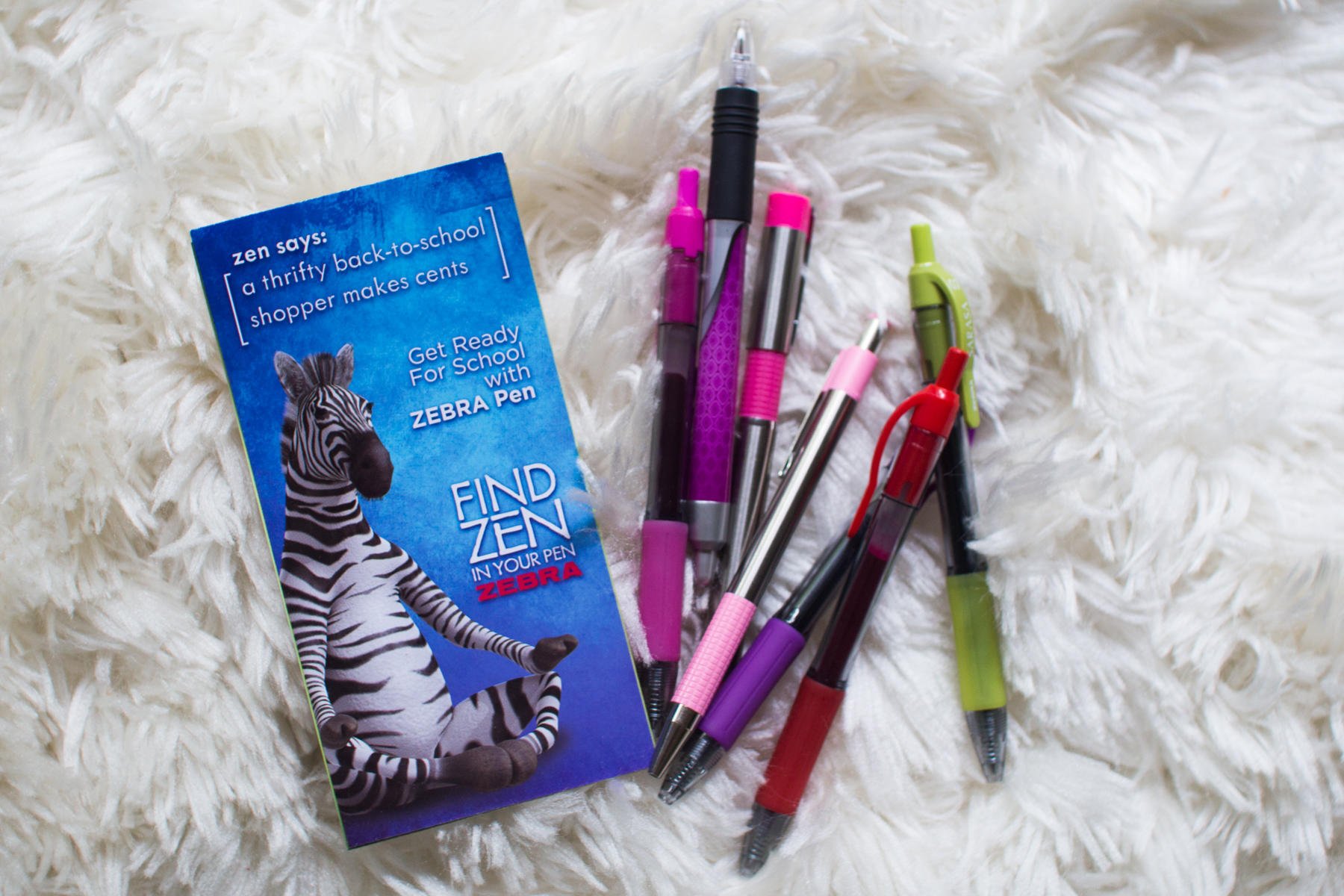 Pens are a practical gift for college students, but with vibrant colors and designs Zebra makes the pens fun.
These pens will have your friend passing taking notes in style, and just add a sweet and exciting touch to your care package. Plus, now they have no excuse not to write you now!
The care package note: "Noah wrote Allie 365 letters so I don't think one good, ol' fashioned letter is too much to ask. I know I'll be writing you!"
Palmer's Cocoa Butter Formula Flip Balms
Fun things like lip balms are great additions to care packages because they are practical enough that you know your bud is going to use them, but because care products are often an afterthought these Palmer's Cocoa Butter Formula Flip Balms are something that they might not think to buy themselves.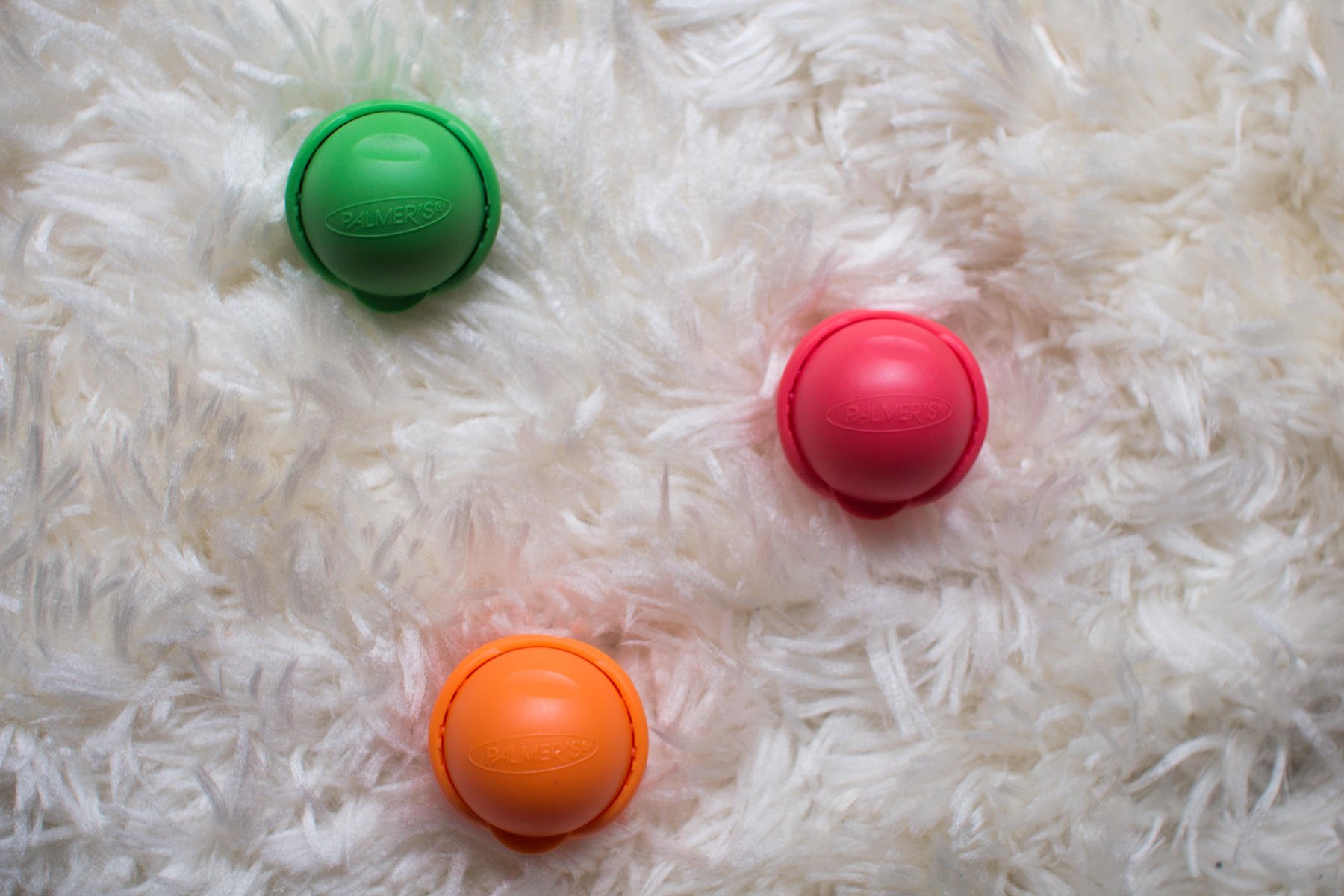 You know I love that the ingredients are ethically and sustainably sourced, and I especially love that you can get these earth friendly babies for just $3.50 each.
The watermelon is my favorite because it somehow smells like my childhood (#nostalgia), but the coconut and mango and amazing, too!
The care package note: "Just know that I'm blowing you kisses and counting down the days until the dream team is reunited!"
Simply Sensitive Summer's Eve® Cleansing Cloths
True friendship has no boundaries, so if your girl needs Simply Sensitive Summer's Eve® Cleansing Cloths you best bet that you've got her back. Again, these might not be something your friend thinks of buying herself, but she'll be glad to have when she's going straight from the gym to a long day of classes.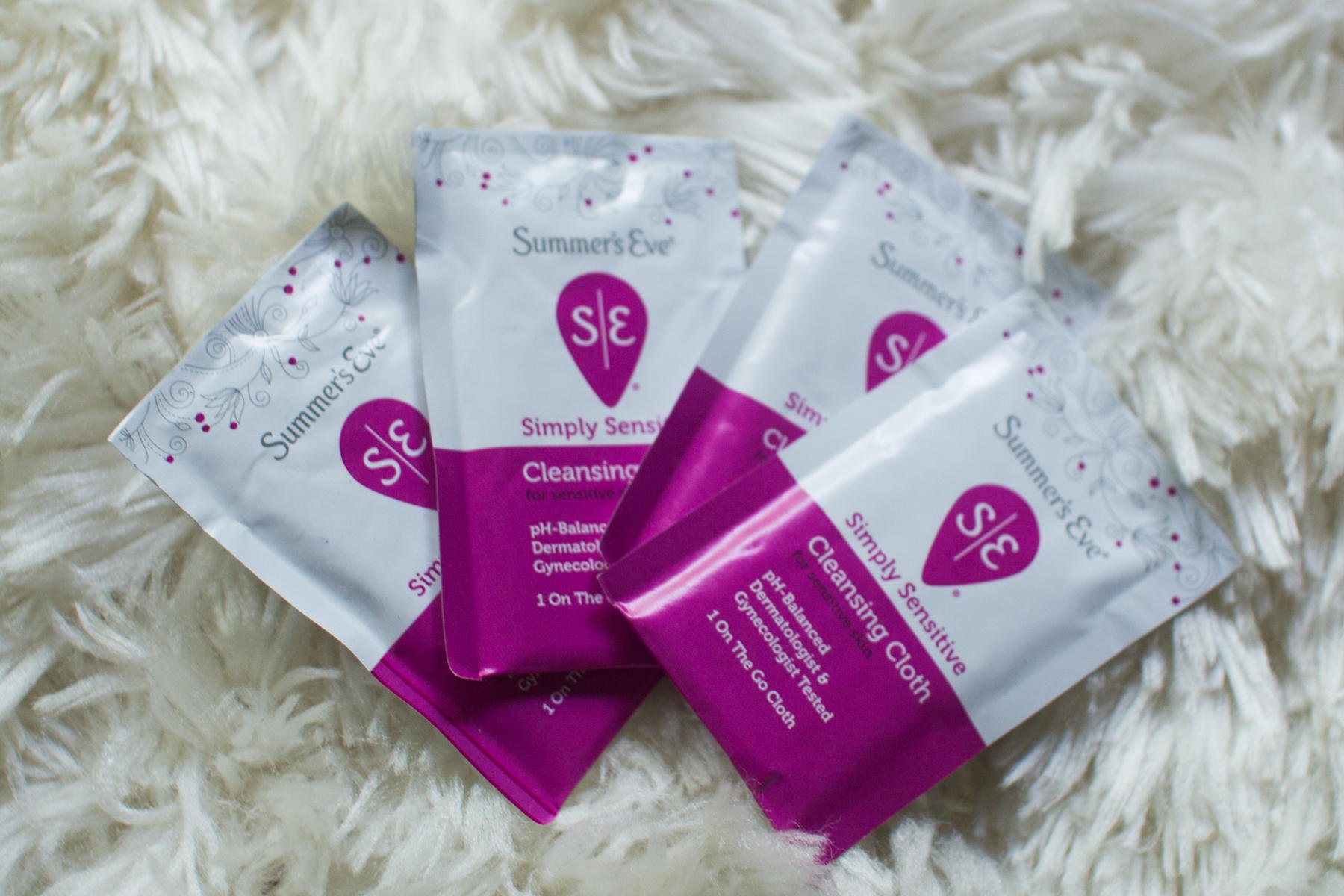 The gentle formula won't irritate sensitive skin, and these are my secret weapon for cleaning my diva cup in public bathrooms!
The care package note: "Girl, we're there."
Of course no care package is complete without:
Silly momentos, handmade presents, and a few personal notes from the heart. Long distance friendship are trying and challenging, but I truly believe they bring you closer in the long run!