College blogging has a special place in my heart – I got my start college blogging, afterall! While I've moved on from college, I know a lot of my readers (let's be honest, most of them!) are in college or going to be in college and could benefit from fresh college posts.
That's where the blogging community comes in! I've got a few great guest posts lined up from stellar college bloggers, and Samantha is up first telling you all about different tools incoming freshman can use to make their lives easier!
---
Hello lovely!
If you are an incoming freshman, then you are probably worried, nervous, and excited about starting your first year of college! Because I know how crazy the transition from high school to college is, I want to give all of you incoming freshman a few tools and resources that will help you throughout your entire college career. So, here are ten things that you are going to want to use in order to have a successful start to your next four years of college.
1. Scholarship search engine
Since you will be entering college soon, you are going to have to begin the search for college scholarships. I know first hand how frustrating the scholarship process really is. To help make it a little easier, I want you to try using this
scholarship search engine
. It helps weed through those scholarships that don't apply to you so that you can find some that work for you! Want to know how I apply for scholarships? Check out this post
here!
2. Planner
If you have talked to any college students lately, then you probably know how important our planners are. At the beginning of the semester, I like to write down (in pencil!) the due dates for all of my assignments as well as when I will have tests and quizzes. Having everything written down helps me prepare for the upcoming week early so that I can avoid last minute stress. Personally, I use a planner from the new Day Designer for Blue Sky line from Target. You can take a look at these
here
. The important thing is to make sure that you find a planner that works for you!
3. Where to find cheap college textbooks
When you are an incoming freshman, it can be hard to know where you should start looking for your college textbooks (besides in the WAY over priced bookstore). To help you out, here are a few of my favorite cheap textbook finding sites! First, I always type in the book's ISBN number on Amazon and Ebay. These are usually where I find my books the cheapest. Next, be sure to check
Thrift books
,
Chegg
, and
Texts.com
because there are also quite a few textbook deals to be found on these sites as well!
4. Tutoring center
The reality of how tough college actually is will hit you sometime in the middle of your first semester. This is usually when you have three exams and two huge assignments due all in the same week. One fantastic resource that you should take advantage of is the tutoring center. The tutors understand your struggles and will try to help you as best they can. I know you might feel a little embarrassed about needing to be tutored, but, which is more embarrassing in the long run, failing out of a class or getting tutored and passing the class? That part is up to you!
5. Khan Academy
One amazing resource that I never new about until I came to college is
Khan Academy
. This website has videos teaching anything from math, chemistry, and even arts and humanities! Want to know the best part? This amazing tool is totally free! This website is pretty much the one thing that helped me make it through chemistry.
6. Pomodoro and tomato timer
With all of the assignments and exams you are going to have in college, it is important that you stay productive. My favorite productivity tool is a website called
tomatotimer
. This website uses the Pomodoro technique to help boost your productivity. In this technique, the student works for twenty-five minutes then gets a five minute break. This cycle continues two more times. After the third twenty-five minutes, you get a ten minute break then begin the cycle again. This process works best when you put your phone on sleep mode during the twenty-five minutes to avoid distractions. For more detail on using this technique, click
this link
and select FAQ.
7. Grammarly
Do you struggle with spelling and punctuation? If so,
Grammarly
is perfect for you! Grammarly is a free program that helps you improve your college papers by finding spelling and punctuation errors. Once you have signed up for the free version, you can download it onto your computer and it will run behind the scenes to help correct any spelling you do online or even in your email. Unfortunately, only the paid version can edit through Microsoft Word; however, all you have to do is upload your paper to get corrections. My favorite thing about Grammarly is that it explains the error so that you can learn from it and correct it next time.
8. Notecards and/or Quizlet
One of the best study methods that I have discovered is to take the time to create notecards. If I am really struggling to make the grade in a tough class, I will take the time at least a week before the test to create notecards to help me study. I do this by writing a question (in a similar format to what I think would be on the test) on one side and the answer on the opposite side. By doing this, I am forced to come up with an answer while studying before flipping the card to check myself. Would you rather type up your notecards? If so, then try using
Quizlet
! This website is a great way to make notecards, test yourself on these notecards, and even create quizzes to help you see how much you know!
9. Pandora (classical music)
One unusual "tool" that many college students use is Pandora. No, it is not just for fun anymore! When I need to focus on studying or getting work done, I turn on Pandora and listen to my classical relaxation station. Yes, it takes a little getting used to, but I think that it really helps me focus on the task at hand. Plus, it keeps me from being distracted because there are no words that I can sing along to!
10. Mini Freshman Year Prep Course
One last resource that I think would be great for you to have is a freshman year prep course. I recently created a 100% FREE mini freshman year prep course designed to help guide you into your freshman year of college. You can check out this free mini freshman year prep course
right here
! In this free course you will learn why you should start preparing for your freshman year of college right now, seven ways that you can start preparing for your freshman year of college today, answers to frequently asked questions that most incoming freshman have, the one thing that you need to actually get prepared, stop worrying, and get excited for your freshman year of college, and answers to a few more last minute questions. This course is full of great information, and I look forward to helping you get prepared for you freshman year of college!
I hope that these tools and resources help you feel a little more at ease when it comes to getting ready for your first year of college. I know college is a big step, and I want to help you get prepared! You can totally do this!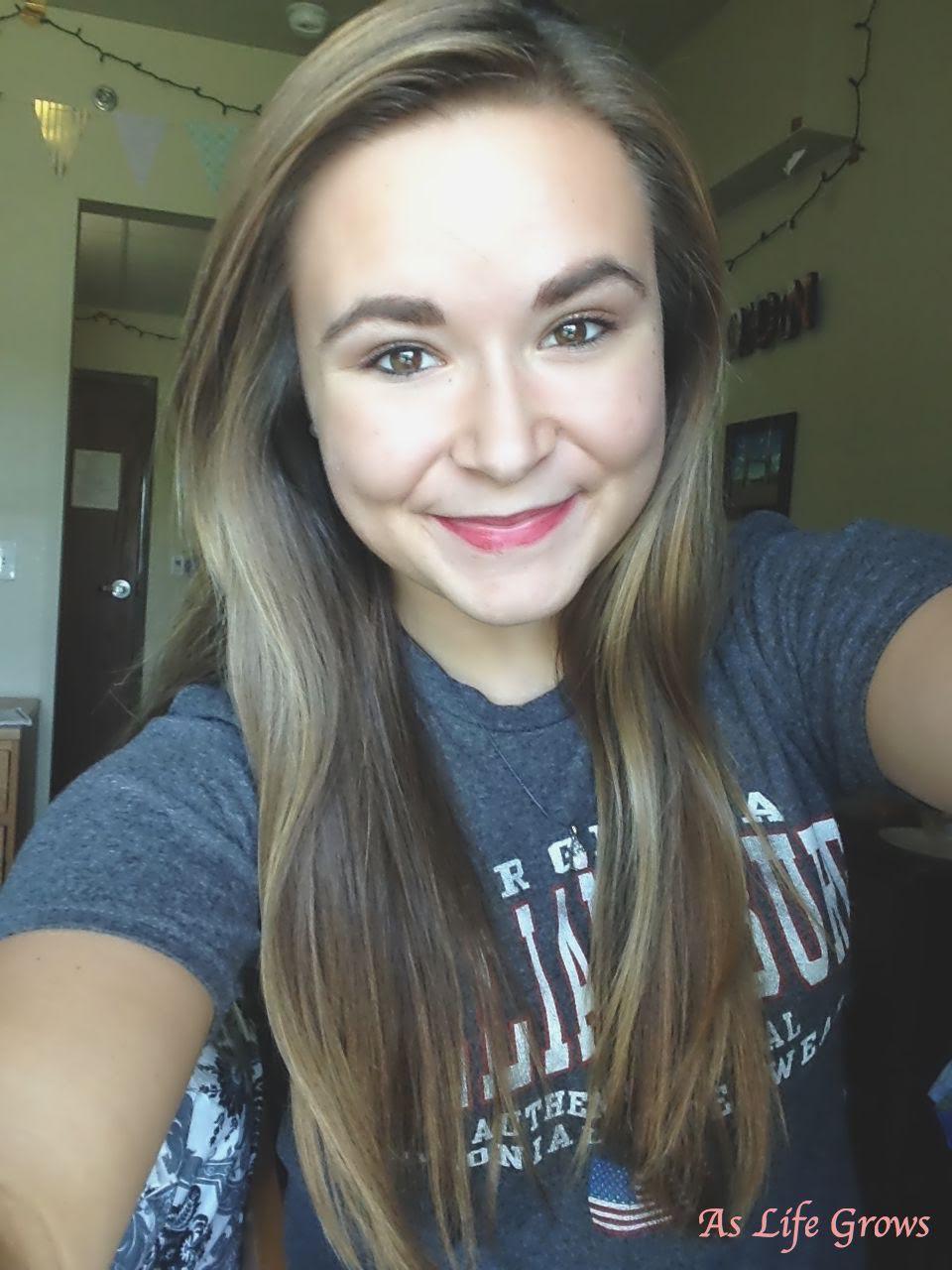 About the Blogger
Samantha is the founder of
AsLifeGrows.com
, where she teaches students just like you everything they need to know to have a successful college experience. Through her posts, weekly newsletter, and courses, she has helped thousands of students become more successful in college. During the past few years of college, she has been able to earn a 3.8 GPA, make great friends, and have an amazing college career (all without getting grey hairs!)! Now, she is here to teach you how you can reach your own level of success!