When I tell people I live in Illinois what everyone hears is me saying I live in Chicago. That's not quite the case. I'm about 3 hours south-west of the city and really haven't spent much time up that way at all. I'm close to Iowa City if I want to go shopping, and the idea of driving in the city gives me anxiety.
But I still jump at any chance to go up so long as I'm acting as co-pilot and chief navigation assistant, never driver.
My mom's favorite boy, Lee DeWyze had a performance in Arlington yesterday night and I had a big H&M gift card to spend (did you know they don't take gift cards online? What the heck!) so we road tripped up to the city for 24 hours of shopping, bonding, and music.
(Following me on Instagram? I kept y'all updated with my Instagram story!)
Lunch at Fox & the Hound
My pretty momma and I went to lunch at Fox & the Hound (literally the first place we found – we were starving!) and she got a burger and parmesan fries, and your resident veg got a southwest black bean burger and tater tots. (to die for!)
Shopping
First stop was the H&M at Woodfield mall (where I met a blog reader – coolest thing ever!) and bought a few fall staples. I worked with them on and Instagram campaign back in April or May and they gifted me a giftcard but I hadn't gotten the chance to spend it until now – but I'd say I did pretty well! We also hit Lush, Zara, and the Nordstrom Rack that's not too far from the mall and I picked up a few goodies there, too!
My YouTube channel is going live again in October, so look for a collective haul there in a week and a half!
Lee DeWyze
The main event of our trip was to see Lee play, so we got to the festival early, walked around and took a look at the rides and carnival games, then waited for Lee to go live.
It was standing only which meant no worrying about getting a good seat or not, and we got up front fairly easily, too. I've been with my mom to see Lee a few times in the past, the first time was five or six years ago during the American Idol tour. Throwback pic: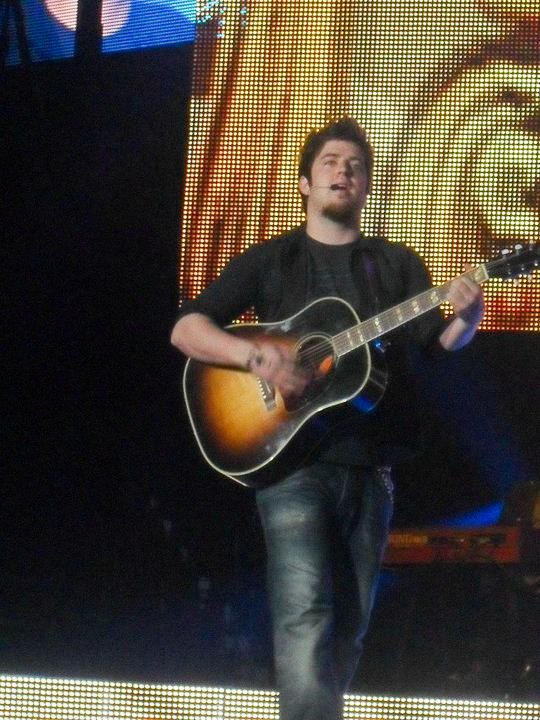 The show was a lot of fun and thanks to my mom I knew most of the songs he played, in case you haven't heard of Lee DeWyze, here's one of his songs: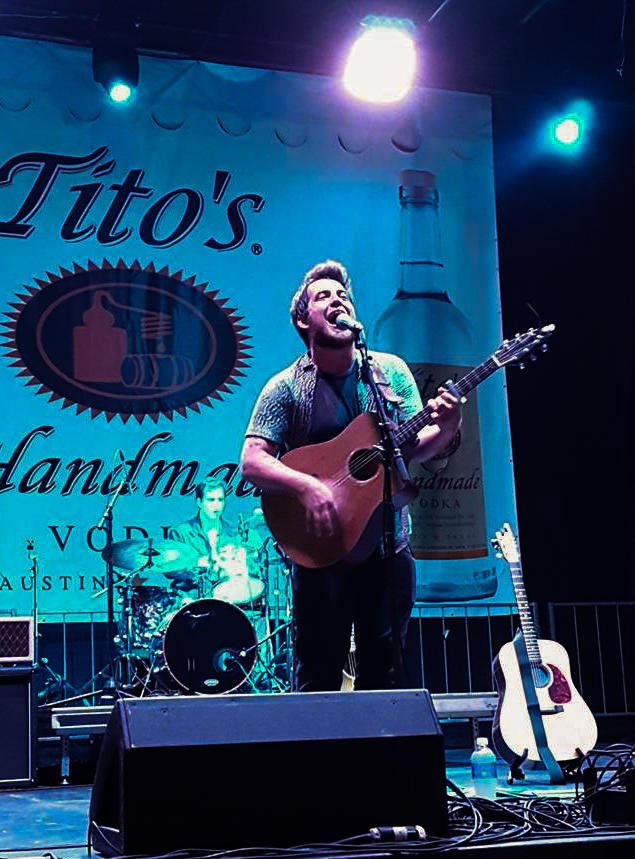 After the show we were both exhausted so we went straight back to the hotel, raided their snack bin (oreos & peanut butter crackers, yo!) and went to bed.
Ending the trip
We stayed at the Holiday Inn Express in Schaumburg, and Holiday Inns have really stepped up their game in the past few years – our room was nicely sized with two full beds, the shower head was infinitely fancier than mine at home, and there were cool (improvised) window seats that made me want to live there forever.
Just a few hours ago we grabbed a complimentary breakfast at the hotel (complete with pumpkin spice coffee!) and hit the road. It was a quick weekend trip, but it's always fun to spend time with my momma and go on little adventures.
My 3 favorite parts of Chicago (and the suburbs):
Shopping: Back ome our shopping is very…limited. We have a Von Maur, American Eagle, and Sephora. Other than that there's not much going on unless you go into Iowa. Shopping in Chicago you have access to any store you'd want to visit.
The food: Again, at home we don't have options other than chain restaurants and three or four locally owned gems. Leaving New York the food is what I missed most, and Chicago's food scene is reminiscint of the one in New York.
The people: After living in New York I was sick of big crowds, but the people in Chicago move at a slower paced and things are less high-stress all the time. Plus, I might be bias because I had the awesome experience of meeting a super sweet reader, but that was reason in itself to love the people of Chicago!
Did you do anything fun or exciting this weekend? Let me know in the comments!